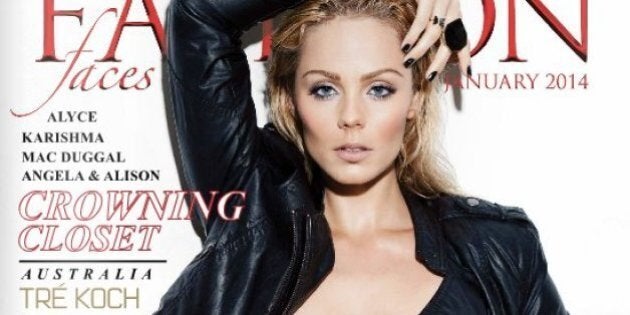 Canada may have a new fashion star to claim thanks to Laura Vandervoort's sexy new Fashion Faces cover.
With her blond hair slicked back, the 29-year-old gives the camera a smouldering look with wet inspired eye makeup and nude coloured lips.
Inside the issue, the former "Smallville" star, who is also known for playing Lisa in the TV series "V," ditches the leather for ethereal white frocks, "Lord of the Rings"-inspired hair pieces and flirty pleated dresses. (Gorgeous!)
Describing her style, the "Instant Star" actress told the magazine:
"I used to always just wear that I felt comfortable in. As I'm getting older, I like to take more risks. I love fashion and trying new things."
What do you think of Laura's cover?