When he's not cross-bowing zombies in the head, Norman Reedus cleans himself up nice!
"The Walking Dead" star attended the 2014 People's Choice Awards on Wednesday night, wearing the heck out of a dashing Hugo Boss tweed suit.
"The Boondock Saints" actor, who presented the award for Favorite Action Movie Star to Robert Downey Jr. with "Girls" star Allison Williams, picked up the trophy for Favorite Cable TV Drama on behalf of "The Walking Dead" cast, one of two awards the hit TV series won that night. ("Walking Dead" star Andrew Lincoln, who didn't attend the ceremony, won for Favorite TV Anti-Hero.)
After the event, Helena Christensen's ex took to Instagram to post a selfie he took with Robert Downey Jr. and Williams and captioned it "F**k yes."
Reedus had another reason to celebrate; the dad turned 44 years old on January 6 and we can imagine he had a great time partying it up.
But his three-piece suit makes us wonder: Could Norman be the next Benedict Cumberbatch?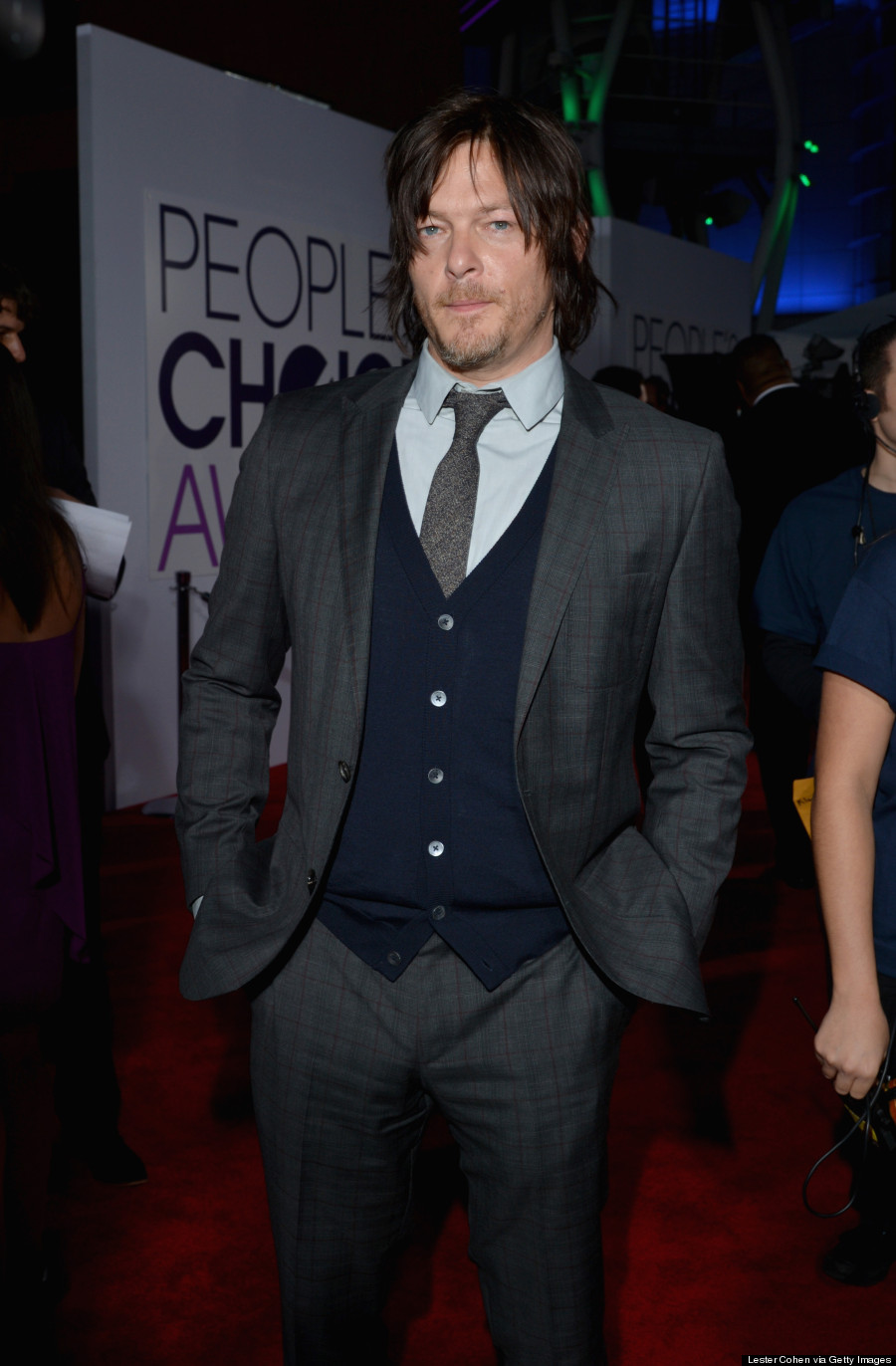 Also on HuffPost