SMXRF/Star Max via Getty Images
Kate Mara is changing up her look just in time for the Golden Globes!
The "House of Cards" star debuted her new bright blond hair after attending a Dior luncheon (and clutching a Dior shopping bag!) in L.A. on Wednesday, sporting a beautiful navy lace crop top and matching knee-length skirt with a nude underlay.
Kate, whose sister is "Girl With the Dragon Tattoo" star Rooney Mara, has been slowly changing her hair colour this past year: From dark red locks to strawberry blond tresses and dirty blond hues.
So why the super blond look? Perhaps the 30-year-old's new shade is meant to complement the designer gown she will be sporting at the 2014 Golden Globes on Sunday. Although the Elle Canada cover girl is not nominated for an award, "House of Cards" leads the television nominations with nine nods.
The critically acclaimed show, which debuts its second season on Feb. 14, has garnered nominations for its two lead stars, Kevin Spacey and Robin Wright.
So, with Kate's gorgeous new 'do in mind, we can't wait to see what she wears on Sunday!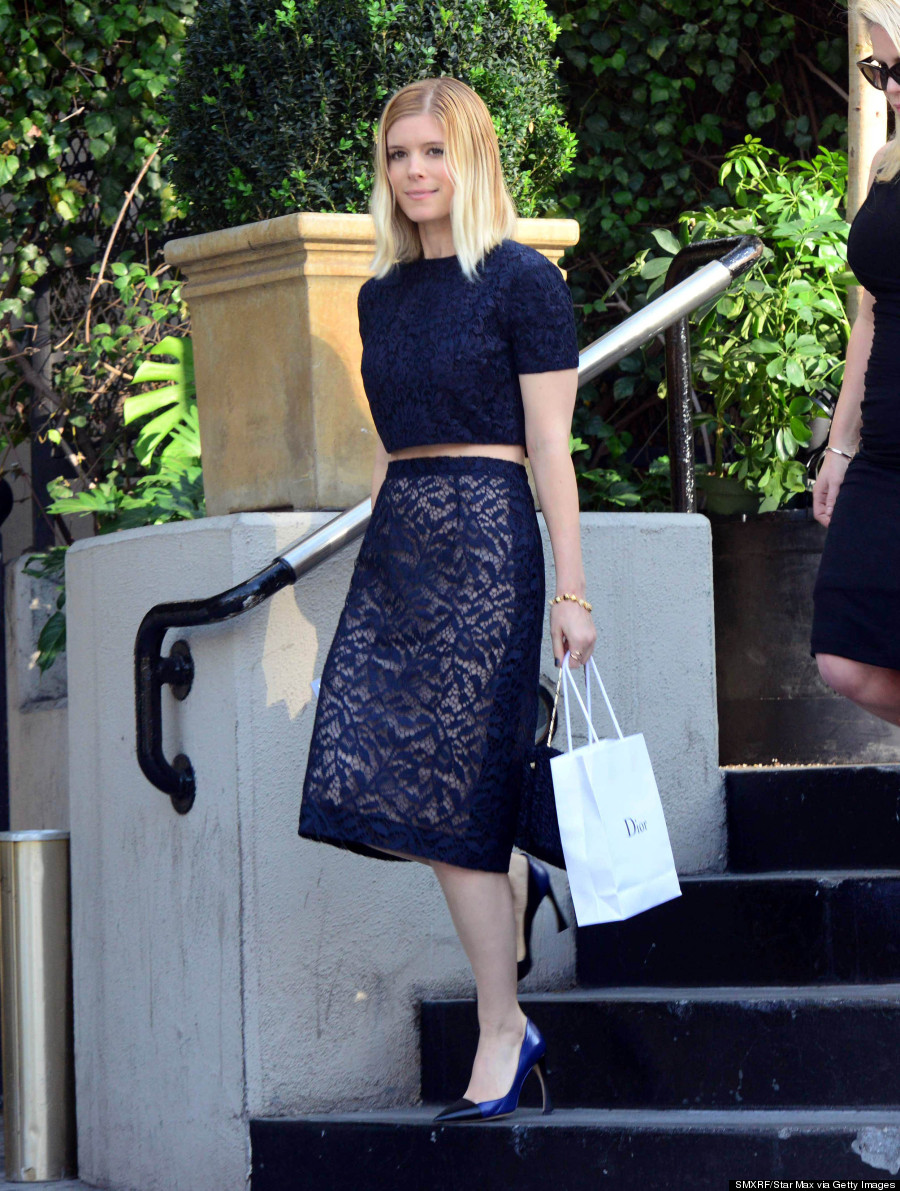 Kate has amazing style: