Health Canada recommends blending marijuana with water and mixing it with cat litter before tossing it into regular household trash.
"The primary option is to break down the materials, mask the odour and dispose of it in the garbage," department spokesman Sean Upton said in an emailed response to questions.
Health Canada has announced a complete reworking of the medical marijuana system — in part due to concerns about the risk of criminal infiltration.
Under the existing program, to be phased out by April 1, people like Jason Wilcox of Abbotsford, B.C., are issued licences to grow marijuana for their personal use to help ease the symptoms of painful conditions.
Wilcox and thousands of others who cultivate their own pot have until the end of March to render any remaining weed "unfit for use or consumption."
Under the new system, only licensed producers will grow marijuana for postal distribution to patients whose health-care providers agree it is the appropriate treatment.
More than 30,000 people across the country are authorized to use the drug for medical purposes, and many have licences to produce their own strains of marijuana.
Internal government briefing notes released under the Access to Information Act say that such users in possession of homegrown plants as of April 1 will be violating the Controlled Drugs and Substances Act, "which becomes a law enforcement issue."
The order to destroy leftover pot is "ridiculous" and a "travesty," said the HIV-positive Wilcox, who is licensed to grow marijuana that helps diminish painful side effects of treatment.
"It just goes to show what the government's done with this whole program from Day 1," he said.
"I personally believe my rights are being stepped on."
Wilcox, 40, said he can grow the pot he needs for under $2 a gram, but faces paying as much as $12 a gram under the new system, which he can't afford.
He is coy about what he will do after March 31.
"I'm not going to suggest that I'm going to incriminate myself in open media. That would be kind of silly," he said. "I'm also not going to tell you that I'm going to conform to the law, either. I'm just telling you that I'm in the grey area."
Wilcox says his current regimen has helped stabilize his health.
"I worry a lot for the patients that are a lot worse off, and the patients that don't know the politics behind this. They don't even know they have to destroy their medication. Some of them don't even understand what's going on."
The briefing notes say Health Canada is working with Public Safety Canada and the RCMP on encouraging licence holders to dispose of their self-grown marijuana by the deadline.
Wilcox, who is helping spearhead a legal challenge of the new system, said he and others have received just one government letter outlining the changes.
A May 2012 RCMP intelligence report warned that organized criminal networks were taking advantage of the medical marijuana program to produce the drug and supply it to the illicit market.
Both the Mounties and Public Safety referred questions to Health Canada.
Upton said the new system will ensure medical marijuana "is produced under secure, sanitary and quality-controlled conditions" so as to "better protect the health, security and safety of all Canadians."
Wilcox resents the notion he is involved in something unsafe or linked to gangsterism.
"I find that to be quite inflammatory."
http://twitter.com/JimBronskill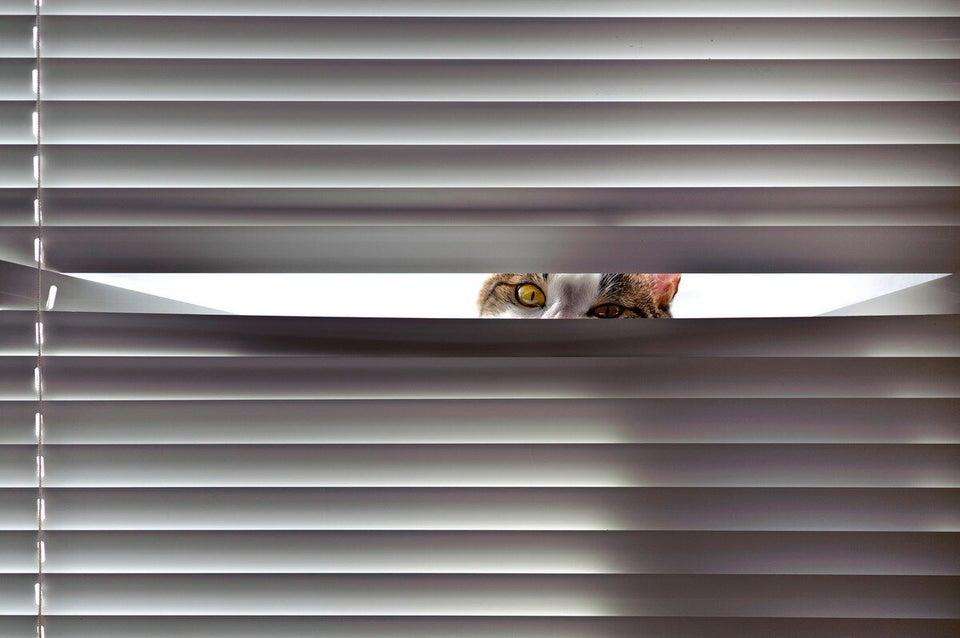 Cats That Think They're Hiding