Julia Roberts took a style risk on the 2014 Golden Globes red carpet on Sunday, and it really paid off!
The "August: Osage County" star sashayed her way past celebs who aren't America's Sweetheart (Jennifer Lawrence included) in a black strapless Dolce & Gabbana dress that was paired with a white blouse with half-length sleeves and a sequined belt.
Although she lost out on the Best Performance by an Actress in a Supporting Role award to JLaw, the 46-year-old trumped the "American Hustle" star's confusing Dior gown on the red carpet.
Although we're all for Julia wearing more revealing clothing (we would if we had her gorgeous figure), we think her modest ensemble is perfect for women around her age who want to cover themselves up but still look sexy. (Sharon Stone also did the same at the 1998 Oscars.)
Ever the style forecaster, Julia wore a similar outfit at the 1990 Golden Globes when she won for "Steel Magnolias": An oversized Armani men's suit!
Julia can do no wrong.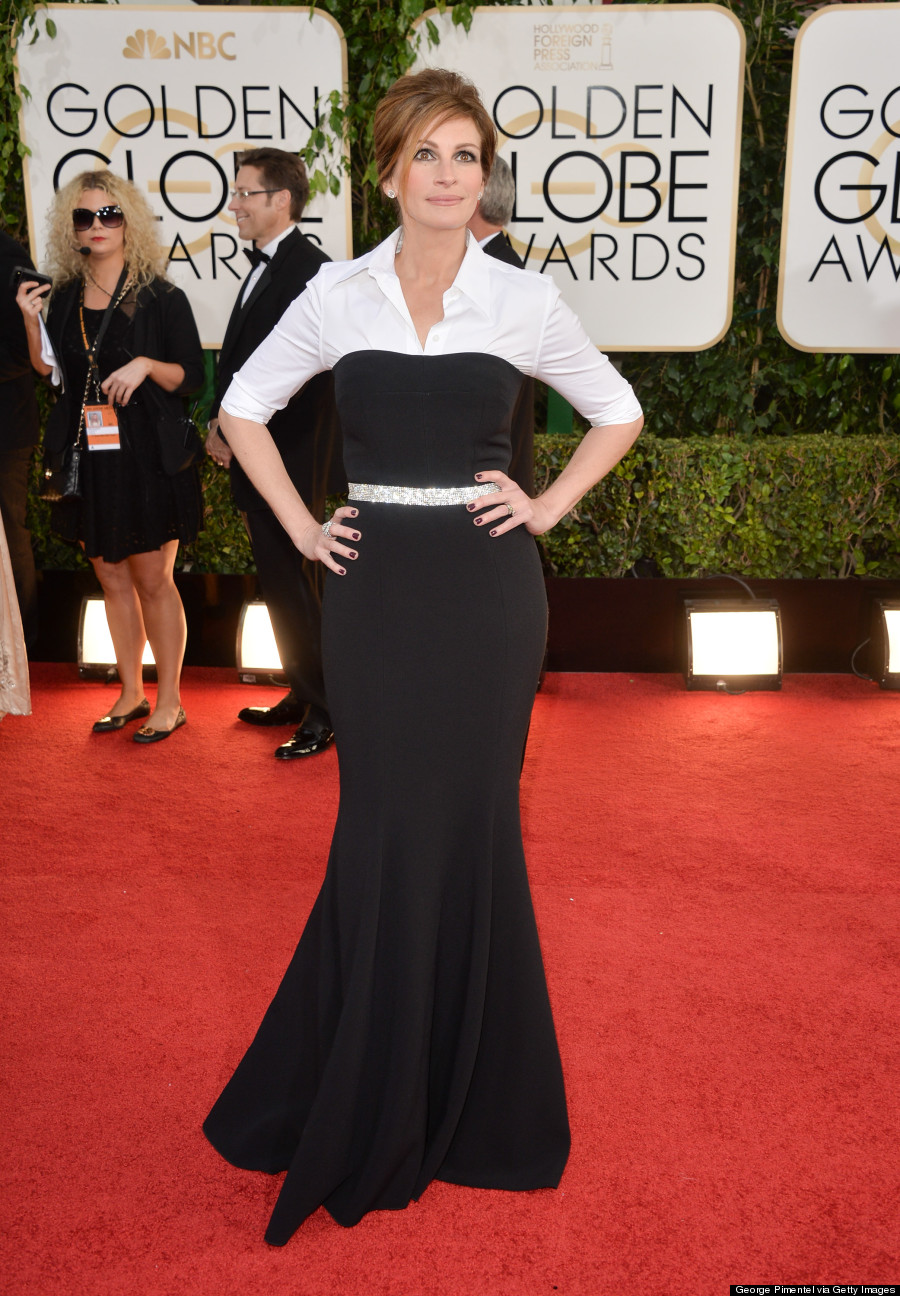 Julia at the 1990 Golden Globes: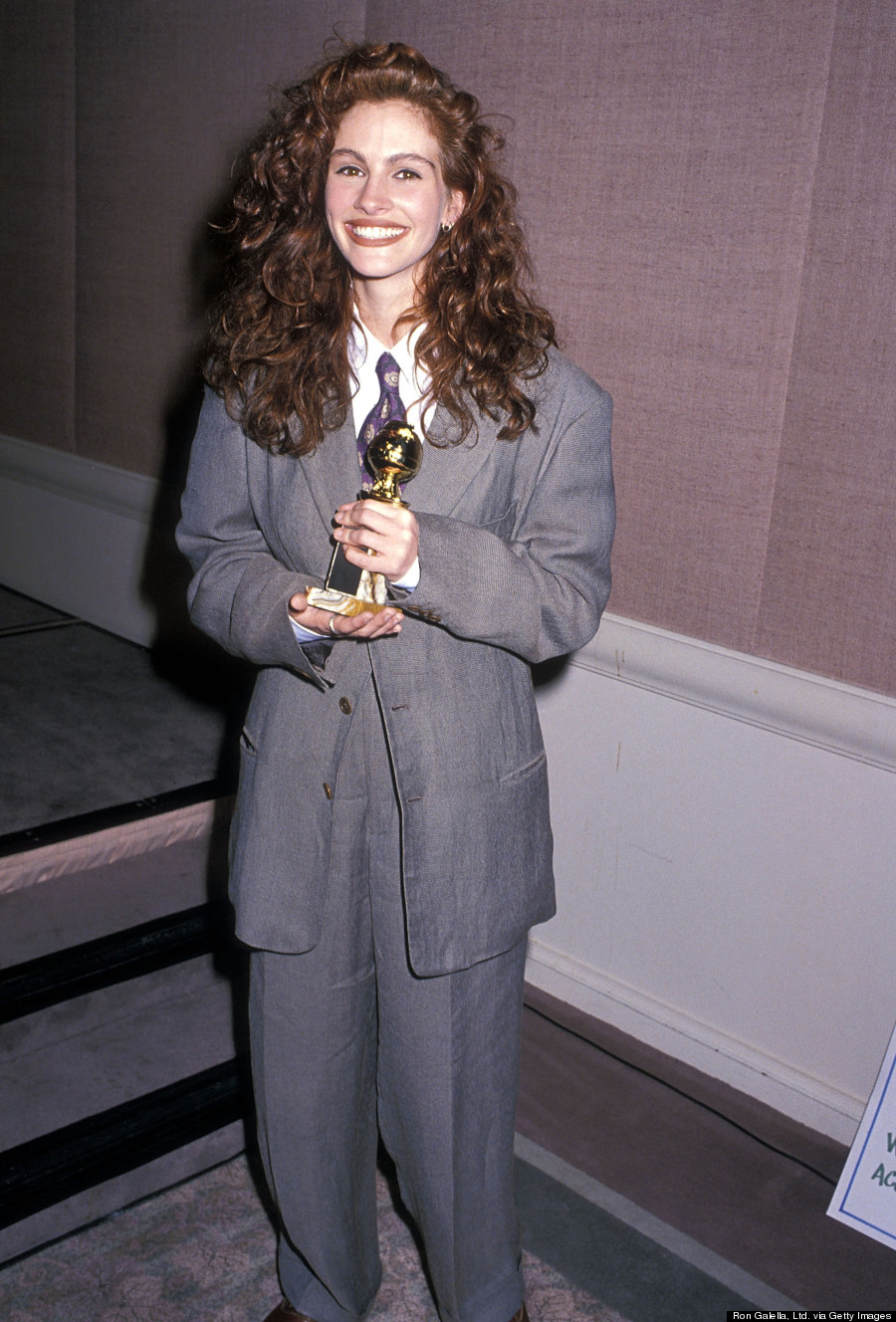 No one can compare to Julia: