The Fashion Police got a bit ugly this week after it was revealed that actress Hayden Panettiere bought the Tom Ford dress she wore at the 2014 Golden Globes.
The "Nashville" star sported the gorgeous black-and-white gown (and a new haircut!) on Sunday to much approval - that is until it was leaked that the 24-year-old had purchased the dress off-the-rack. (Most celebrities are lent the dresses, which they have to return after the event.)
Journalist Jim Shi was not impressed by the blond beauty's so-called style faux pas:
#GoldenGlobes: Tom Ford confirms to me he ONLY dressed #NaomiWatts tonight. Hayden Panettiere BOUGHT her Tom Ford dress at RETAIL. Tsk tsk.

— Jim Shi (@jimshi809) January 12, 2014
Um, harsh much?
Despite the backlash, Panettiere told E! News host Guilana Rancic that she loved her dress, saying, "It's the first time I've ever worn [Tom Ford], because I've been begging...I feel sexy in it, I feel comfortable in it, and I'm in Tom Ford. I would wear a plastic bag if it was designed by him."
Ford, who is known for dressing only one woman per awards show (this time it was Naomi Watts in a silver column dress), didn't seem to mind and sent Hayden beautiful white flowers and a lovely message, which the former "Heroes" star posted on her Twitter page.
Such an honor to wear one of this man's masterpieces! Thank you for my beautiful flowers! #TomFordpic.twitter.com/znzecGF454

— hayden panettiere (@haydenpanettier) January 14, 2014
We think the dress shaming is uncalled for: If Hayden wants to buy a dress she loves, why should she feel bad about it?
What do you think? Does Hayden deserve the criticism for buying rather than borrowing a dress?
The dress in question: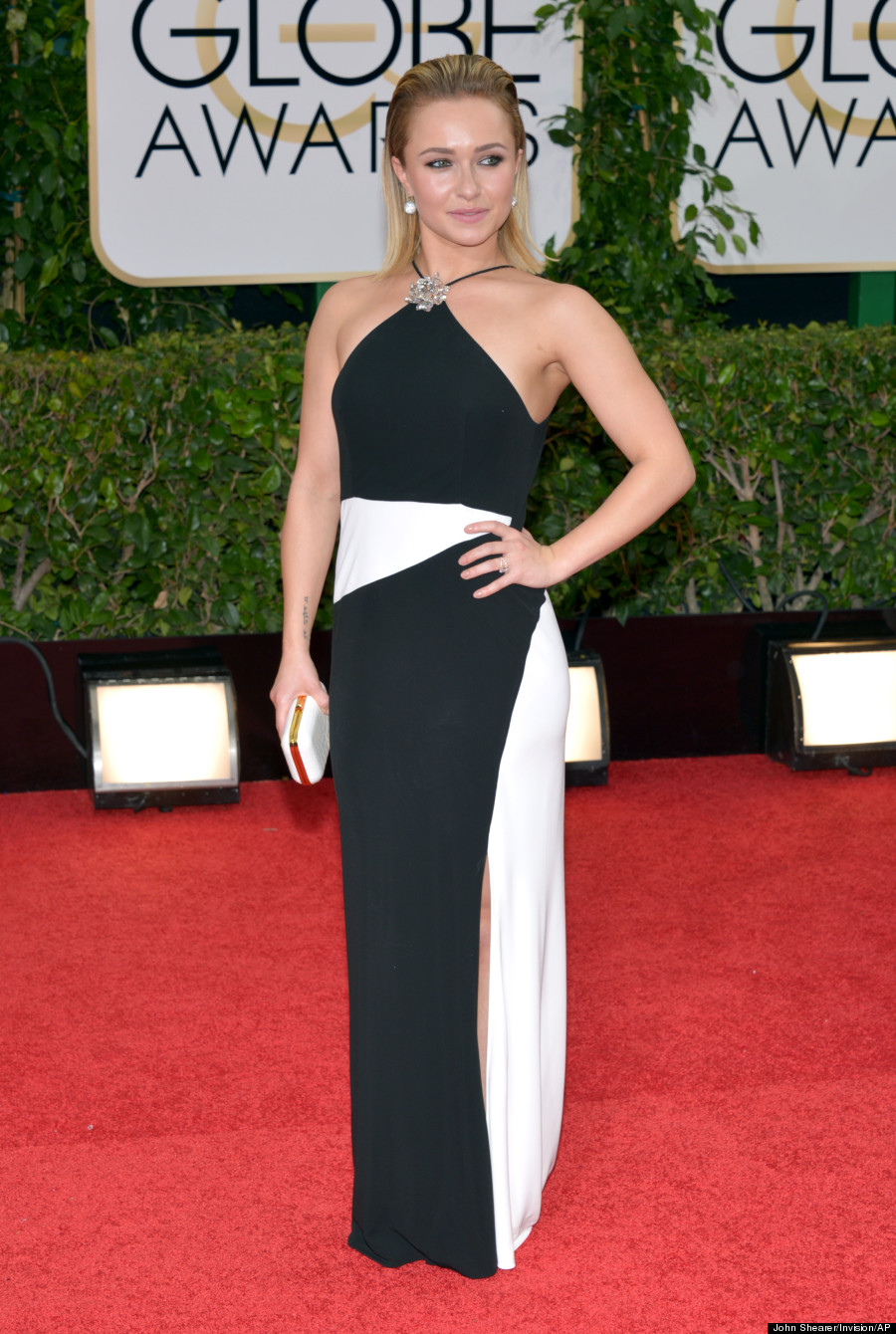 Like this article? Follow our Facebook page

Or follow us on Twitter
Also on HuffPost