DarkShadow via Getty Images
RCMP are asking for the public's assistance after an Alberta woman was robbed shortly after winning money at a casino.
Police say the 59-year-old won an undisclosed amount of money on Dec. 24. at a casino on Argyll Road in Edmonton.
She returned to her home in Sherwood Park's Lakeland Ridge area around 1:30 a.m. and was allegedly robbed while parking in her driveway.
Two men reportedly approached the woman and asked her to give them the money. When the woman hesitated, one of the men allegedly grabbed her sweater, at which point she turned over her purse.
RCMP believe the woman was targeted and that the men followed her from the casino.
The suspects took the money and fled the area on foot. RCMP say the men might have been driving a white Toyota or Honda car.
The suspects are described as both being around 19 to 20 years old, approximately 5'7'', and wearing tight black toques. The suspect who demanded the money reportedly had an overbite and was wearing a black ski jacket, blue jeans, and black or blue skidoo boots (photo/drawing below).
RCMP say the woman was not physically injured and no weapons were involved. Anyone with information is asked to contact Strathcona County RCMP or Crime Stoppers.
Police are also reminding Albertans to exercise caution when leaving a casino.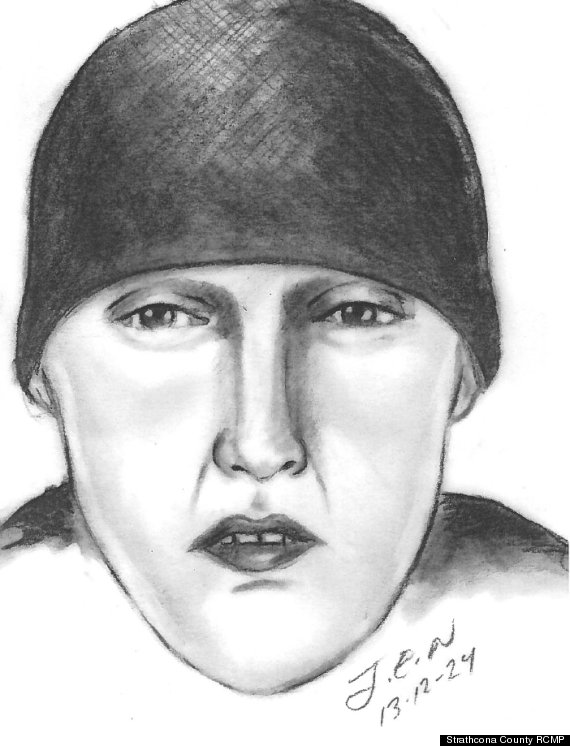 Also on HuffPost