And you thought hockey was already dangerous enough.
Meet Sterk the African lion and his keeper Maria Weinberg. Their relationship is guaranteed to melt your heart.
They're so excited to play in the warm weather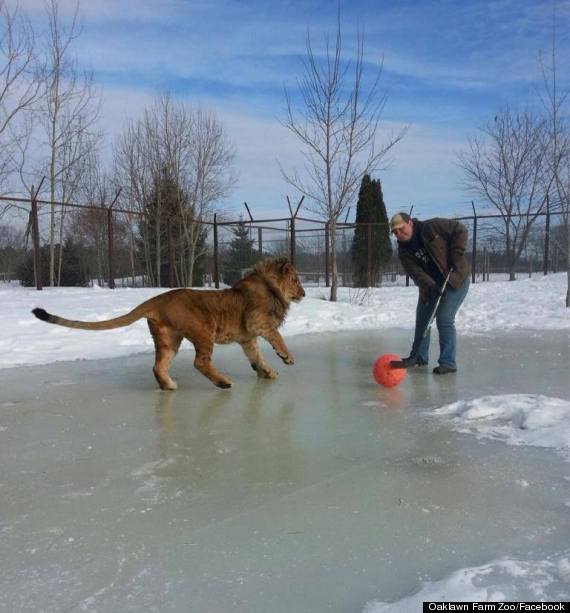 &nbsp

Sterk can't even keep his paws to himself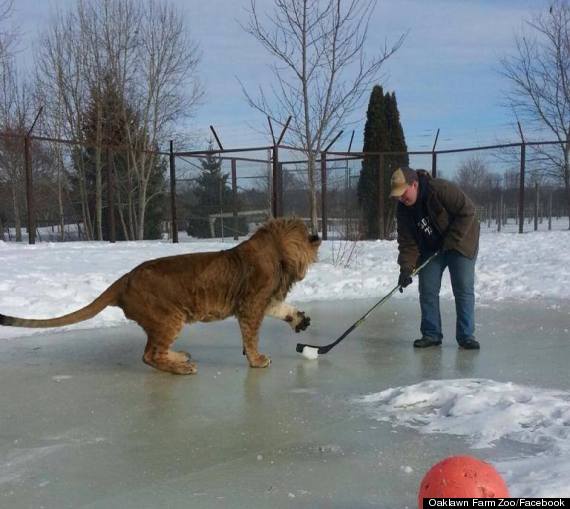 &nbsp

He's the king of the rink...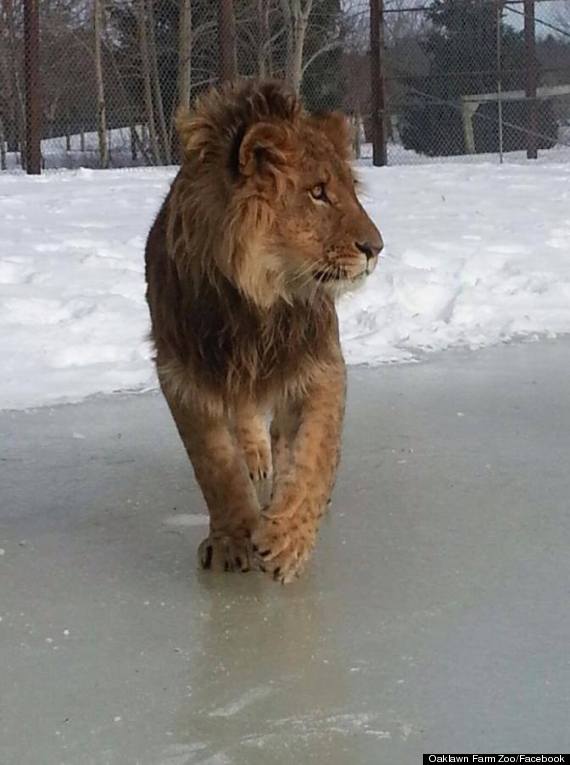 &nbsp

But still loves a good cuddle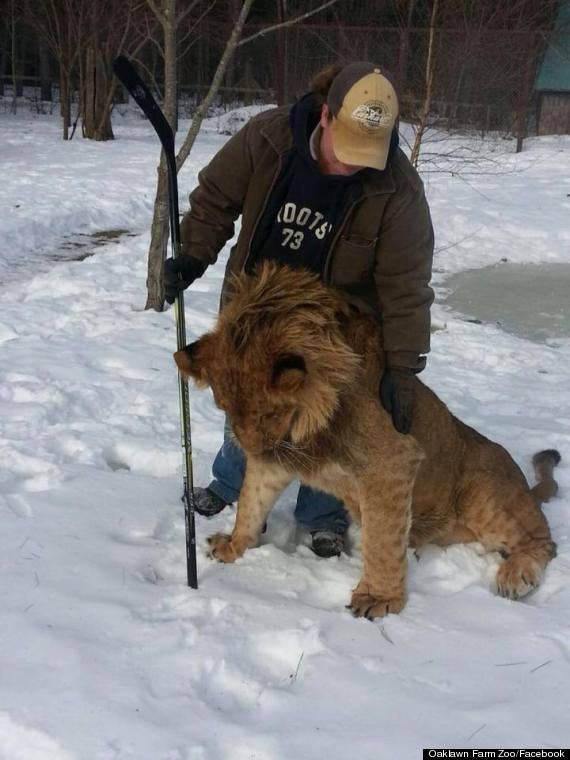 &nbsp

Sterk and Weinberg make their home at the Oaklawn Farm Zoo in Aylesford, Nova Scotia.
You might be worried that Sterk isn't so happy in the cold weather, but Weinberg told Canada.com that lions bred in captivity have grown accustomed to low temperatures.
Lions used to make their home in a wide variety of different climates before the rise of human civilization, so it's not surprising that 1-year-old Sterk is thriving in Nova Scotia. In fact, some scientists have even pushed to introduce modern lions to the North American plains.
Can you imagine the pick-up games? No fighting allowed.
Like this article? Follow our Facebook page

Or follow us on Twitter
Also on HuffPost