Jason LaVeris via Getty Images
Elle controversy? What Elle controversy?
Mindy Kaling shook off the proverbial fashion firestorm that took over the Interwebs last week by dolling out the best kind of revenge: looking gorgeous!
"The Mindy Project" star attended the FOX Television Critics Association Winter 2014 Party on Monday wearing a slammin' floral sleeveless dress, a pink quilted Chanel clutch and silver peep-toe sandals.
Her appearance comes just a week after critics complained that the 34-year-old author's Feb. 2014 Elle cover was insulting because the editors used a close-up shot as opposed to a full-body shot that was used on the three other cover stars.
The actress was quick to defend Elle and took to Twitter to show her support:
Wishing for more skin on my @ELLEmagazine cover? Chris Messina & I are naked on a brand new #themindyproject tonight, ya pervs! 930/830 FOX

— Mindy Kaling (@mindykaling) January 7, 2014
Mindy also went on the "Late Show With David Letterman" to discuss the backlash and said she felt more insulted by the critics than the actual cover.
"So I was, for the first time in my career, on the cover of a fashion magazine, which is such an awesome, nice thing…It felt great!" she said. "I saw the cover, I don't know if you've seen it, but I thought, 'I look so, like, beautiful,' and I thought, 'Wow, I've never looked better. I feel like I look like a movie star on it!'"
The comic strip aficionado also added, "I thought [the cover] was nice, I guess, but the implication was, 'What, Elle, you can't put her big, fat body on the magazine? Why? 'Cause she's just fat and gruesome? Why can't we look at her beautiful fat body?' And I was like, 'Okay, people who are trying to defend me,' I just feel like they're kind of insulting me!"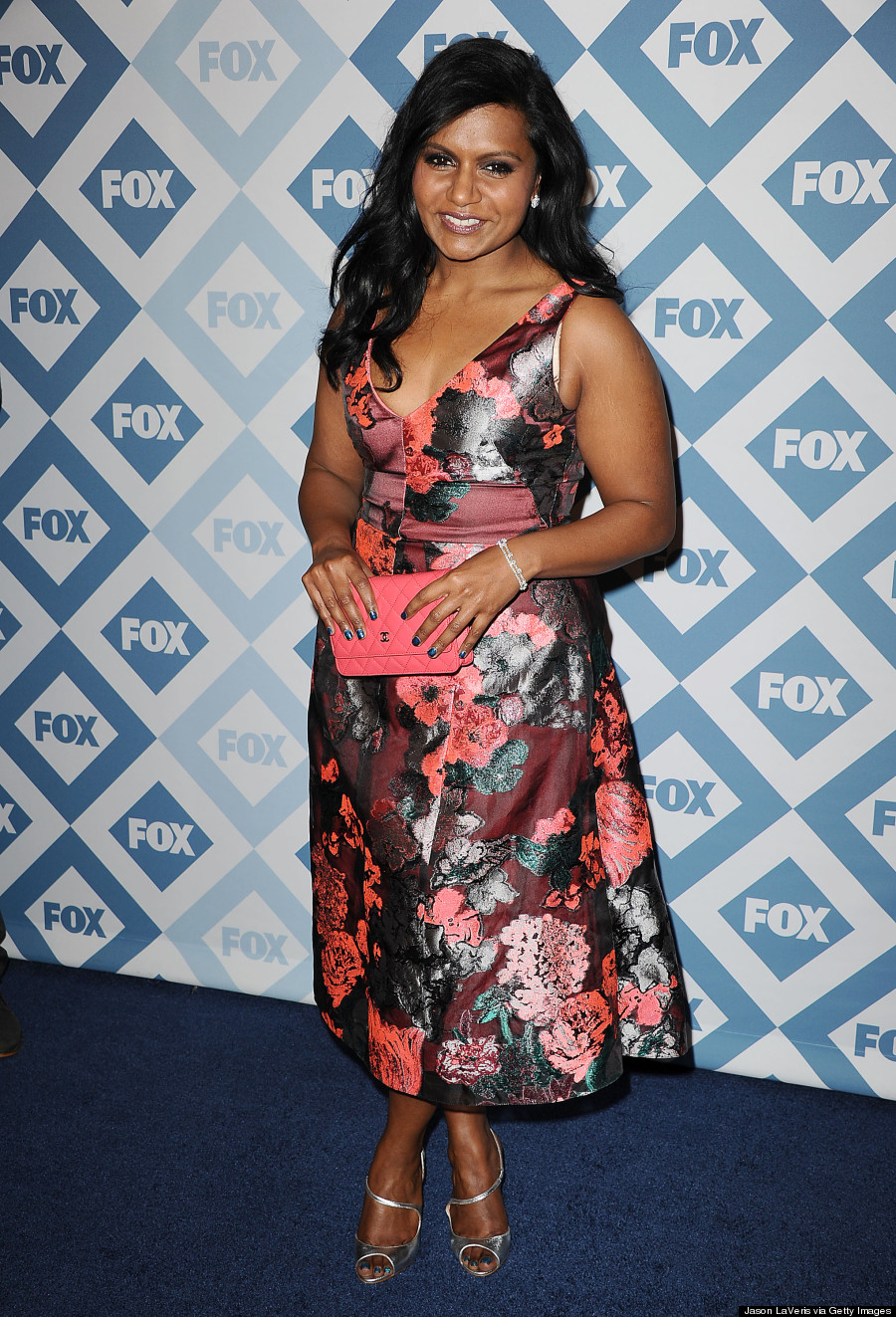 We love Mindy's style: