There's a little house in Windsor, Ont. that has a whole lotta Canadian pride.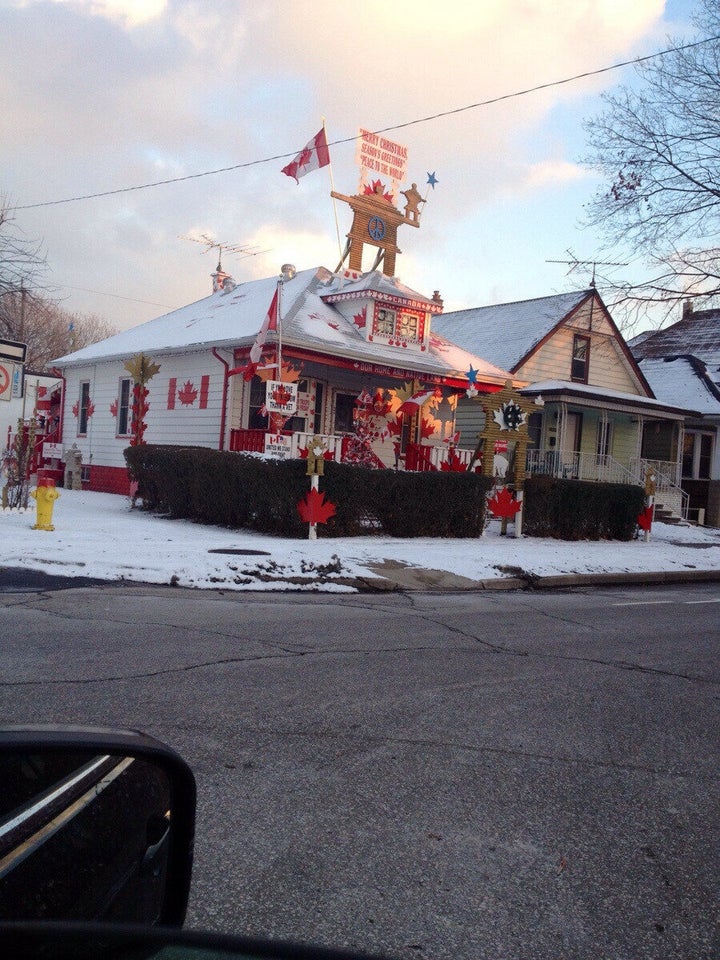 A self-described American in the thread made comments that Canadian pride isn't on life support, all you have to do is look at the ubiquitous product placements.
"I find Canadians are much more patriotic than [Americans] are. Everything has maple leaf images on it, even McDonalds!" said JonStowe1.
Homeowner Dan Beaudoin, nicknamed by locals as "Canada Dan," is unabashedly proud about his home — so much so that when CTV News asked if he was tired of looking at maple leaves in 2012, he responded with a resounding, "Heck no!"
Locals, no doubt, have a soft spot for the very-Canadiana home and its colourful resident. A short documentary is also in the works about Beaudoin's flamboyant abode.
"I lived near this house, and since childhood the number and size of maple leaves has steadily increased," said Reddit user thedrunkard. "This is not over, and will get bigger."