Kurt Browning wants the focus of his upcoming role as the CBC's figure skating analyst in Sochi to be on the skating.
The Sochi Winter Games, that begins Feb. 6 in Sochi, is already one of the most scrutinized Olympiads in history.
The host nation's controversial homophobic laws have been highly criticized by the rest of the world. And Browning realizes that figure skating will be under the microscope in Sochi unlike any other sport.
"At these Games, because I am a journalist for figure skating, it is a sport that has a possibility to shine a spotlight, literally on the situation," said Browning.
"I hope that I am there talking about figure skating, and that I am not distracted by it that much. I am sure there will be moments when some sort of statement or image comes up," he added. "I am going to follow my heart, everything should be done with a courtesy and respect to other competitors."
"I applaud my friend Brian Boitano. I think the timing of when he decided to come out, to say to the world that 'I am gay,' is courageous, and I look up to him for it," he said. "I've always looked up to Brian, I think he is a wonderful skater but an even better person."
The CBC unveiled their broadcast team for the Games recently, and it is a stellar collection of some of Canada's most decorated Olympic heroes. And if Browning's candor was an indication, those in the broadcast booth will not shy away from controversy should it arise.
The team includes former Olympic medalists Ashleigh McIvor (ski-cross, freestyle skiing), Jennifer Botterill (women's hockey) and Clara Huges (speed skating).
"It will be a test to the spirit of the Olympic movement, but I think it will prevail," said Hughes. "Beyond any catastrophe, the spirit of the athletes and their hearts will come out and shine, particularly our Canadian athletes," said Hughes, Canada's most decorated Olympic athlete.
"You can make a statement of beauty and grace and then you can use the voice when you have it in a positive way, what I always tried to do that as an athlete was to reach out after performances, to use that platform when I had it to impact change, and I expect no less from our athletes in Sochi," she added.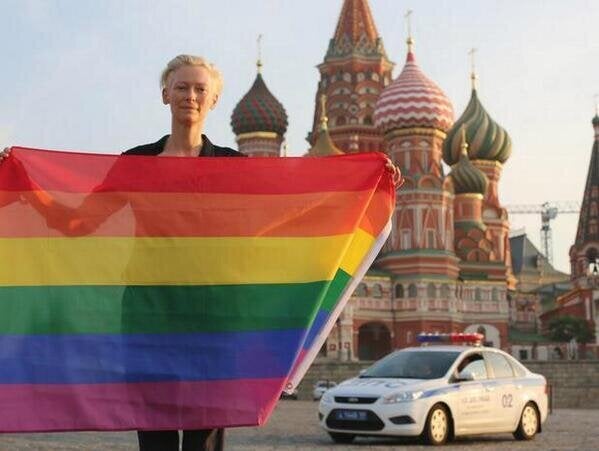 Stars Sound Off On Russia's Anti-Gay Law