When actresses spend a lot of time together, do they start dressing alike?
It sure seemed that way when Amy Adams hit up the Critics' Choice Awards on Thursday wearing a gown that was eerily similar to one that her "American Hustle" co-star Jennifer Lawrence wore a few years ago.
The gorgeous redhead, who nabbed the award for Best Actress in a Comedy, looked amazing in an off-the-shoulder pink Roland Mouret gown (wait, we thought we were only allowed to wear pink on Wednesdays?) as she posed for photographers.
Funnily enough, that gown looked a lot like the Oscar de la Renta dress JLaw sported at the 2011 Sag Awards, including the black ribbon with the bow, the asymmetrical draped top, the bright colour and the figure-hugging silhouette.
Another common element? The gorgeous actresses wearing them!
We're not surprised that the Oscar-nominees are thinking alike when it comes to red carpet style; after all, their "American Hustle" characters also dressed in similar outfits which revealed a heck of a lot of cleavage.
We can't wait to see what these two wear to the Academy Awards come March 2.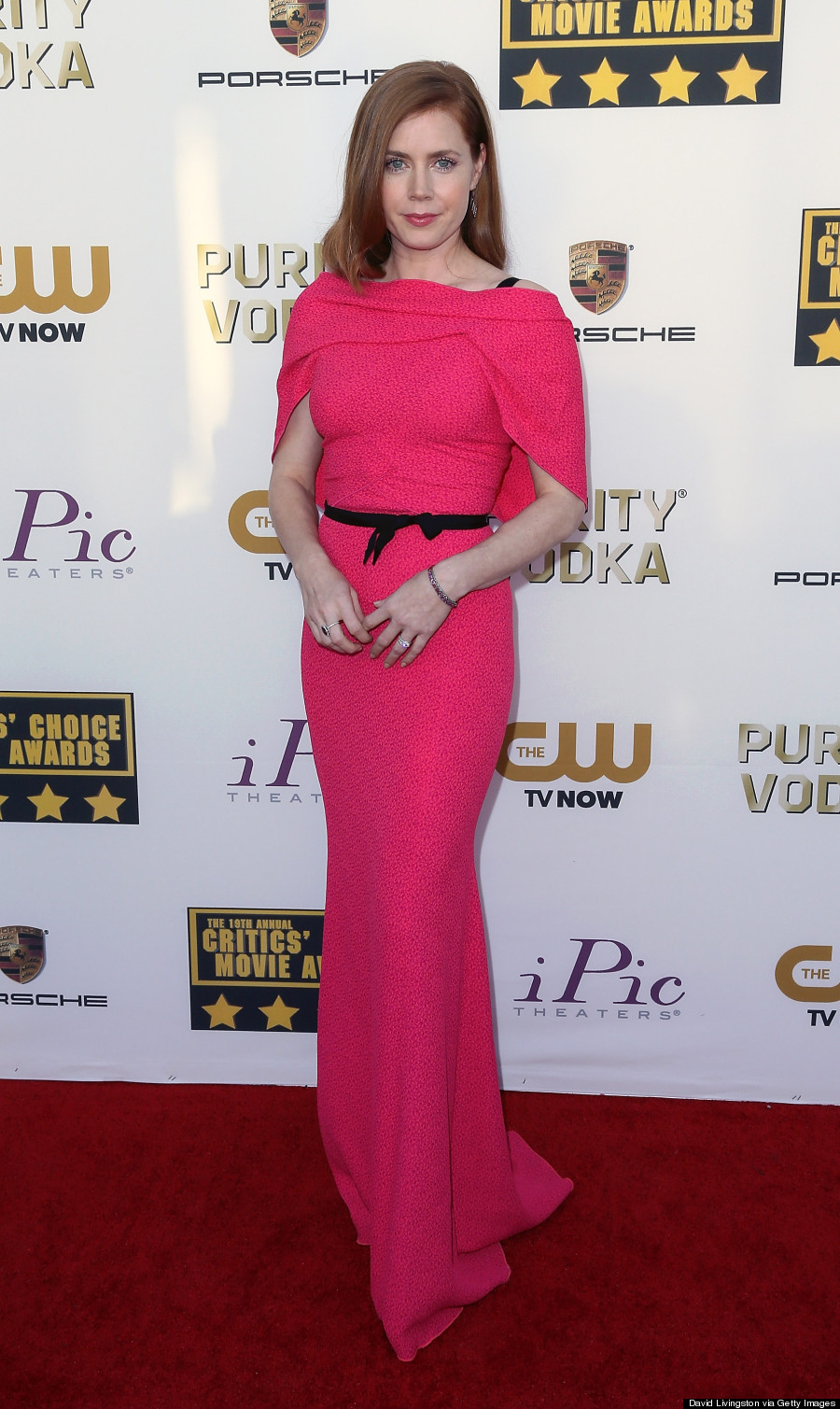 Jennifer Lawrence in 2011: