Sometimes love is so complicated that you don't know what to say. Luckily, Rob Ford does.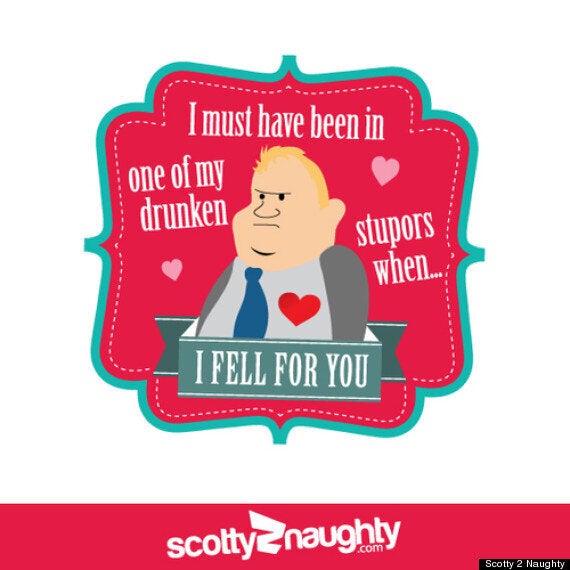 You can buy the cards from Scotty's website in sets of 8, 12 and 24 for $8, $12 and $20, respectively.
Slogans include 'I refuse to resign my love for you' and 'I won't let a damned streetcar delay this love, Valentine.'
Your sweetheart is sure to be impressed by your pluck, if nothing else.