Stefanie Keenan via Getty Images
We didn't think that Benedict Cumberbatch could beat his epic Golden Globes 2014 dance-off with Michael Fassbender, but somehow, he managed to do so.
The "Sherlock" star proved that he was the king of the 2014 SAG Awards when he was photographed having the time of his life with celebrities on and off the red carpet on Saturday.
TV's most stylish detective showed off his expressive face by having a pose-off (and a pout-off) with "American Horror Story Coven" star Sarah Paulson, getting cozy with Julia Roberts, kissing actress Margo Martindale and sharing a laugh with Juliette Lewis and Aaron Paul.
These adorable shenanigans more than made up for the fact that he skipped walking down the 2014 Golden Globes red carpet (and broke our hearts, in the process).
The 37-year-old hit up the SAGs looking flawless in a slim, tailored suit, with nary a dapper scarf or detective hat to be found.
"The Hobbit: The Desolation of Smaug" star was nominated for two awards with the ensemble of "August: Osage County" as well as "12 Years a Slave" in the Outstanding Performance by a Cast in a Motion Picture but ultimately lost both awards.
Regardless, he's a winner in our hearts!
Benedict and Sarah Paulson:
Benedict and Margo Martindale: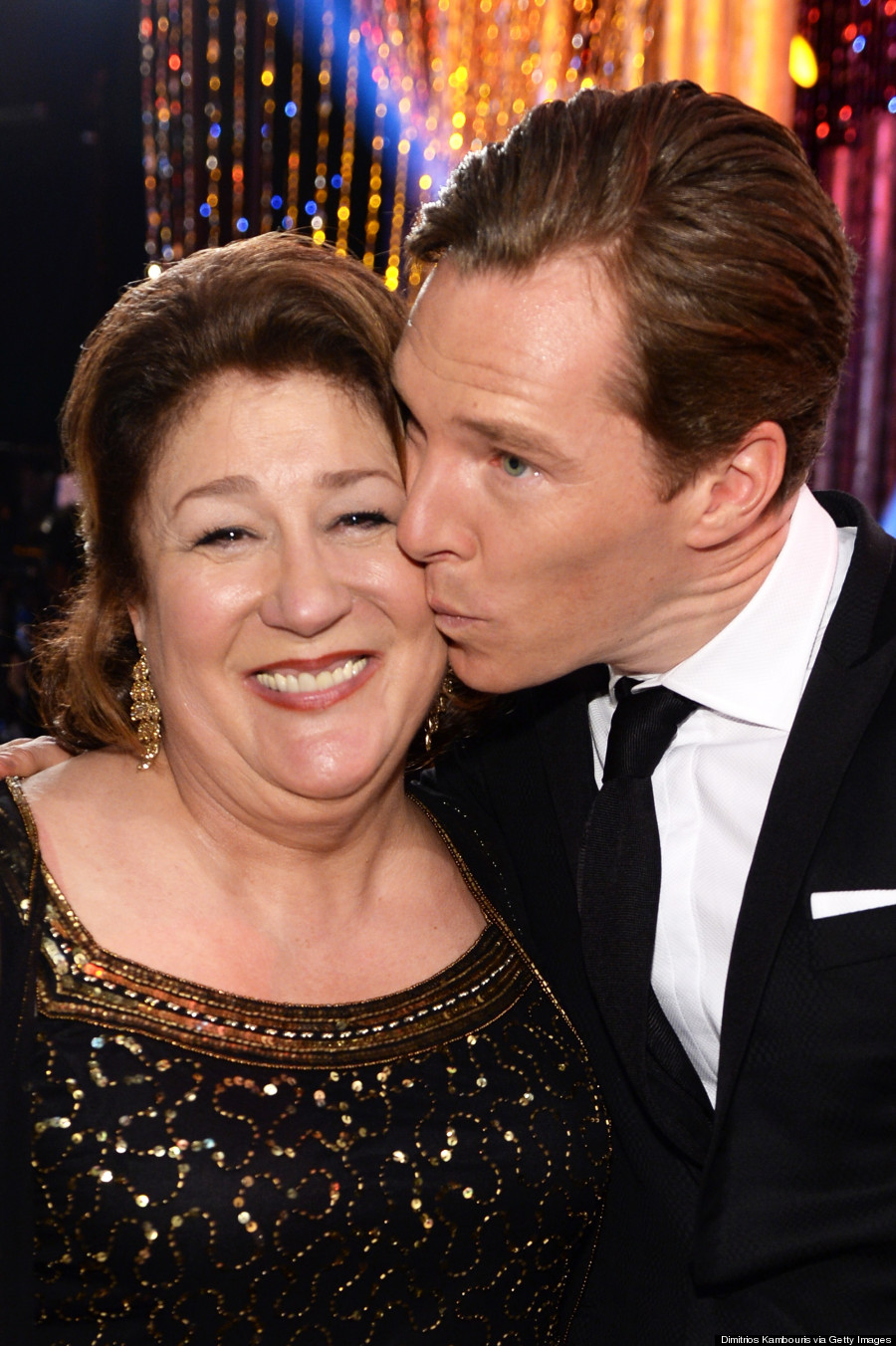 Benedict and Sarah Paulson: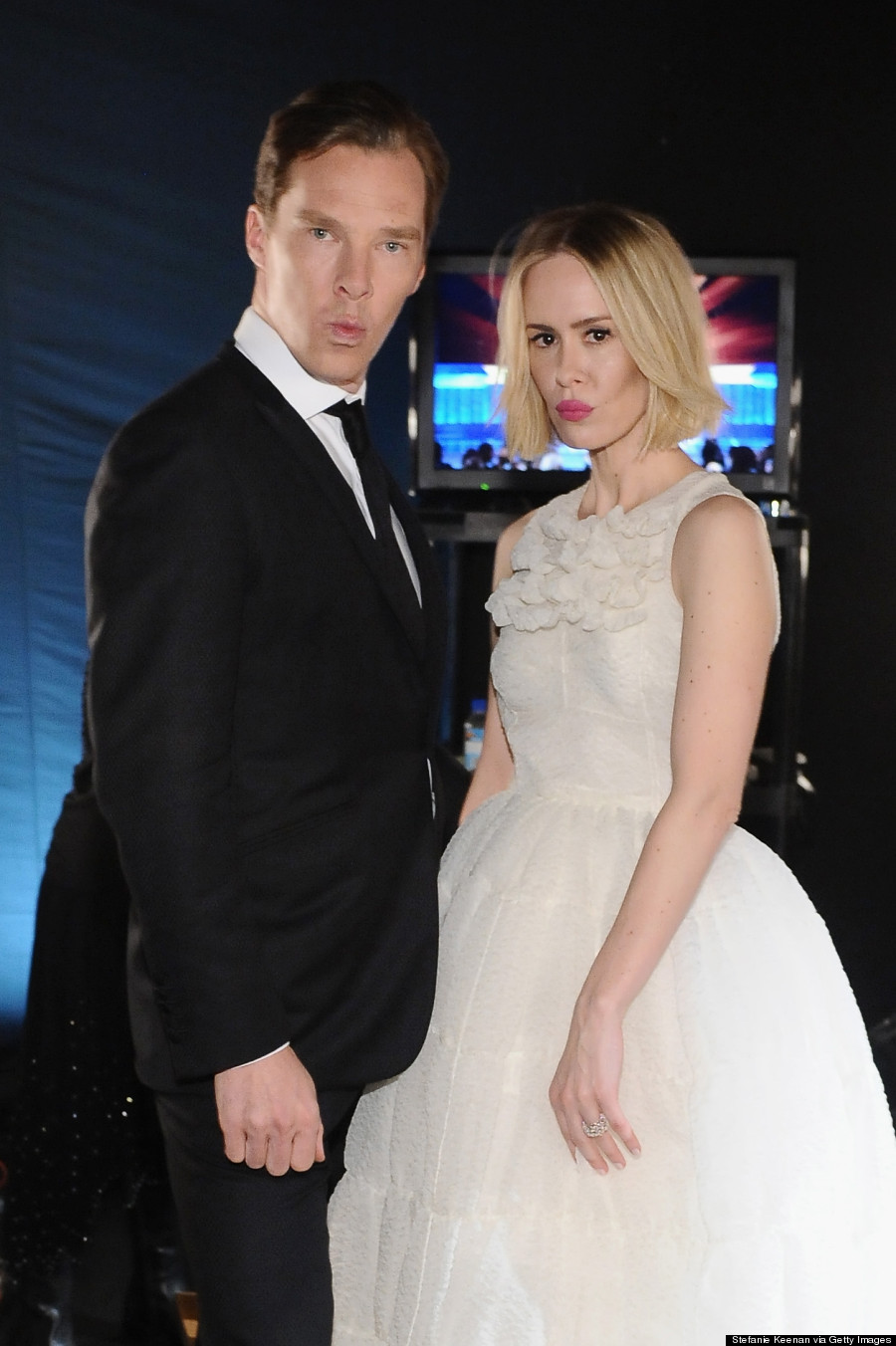 Benedict and Julia Roberts: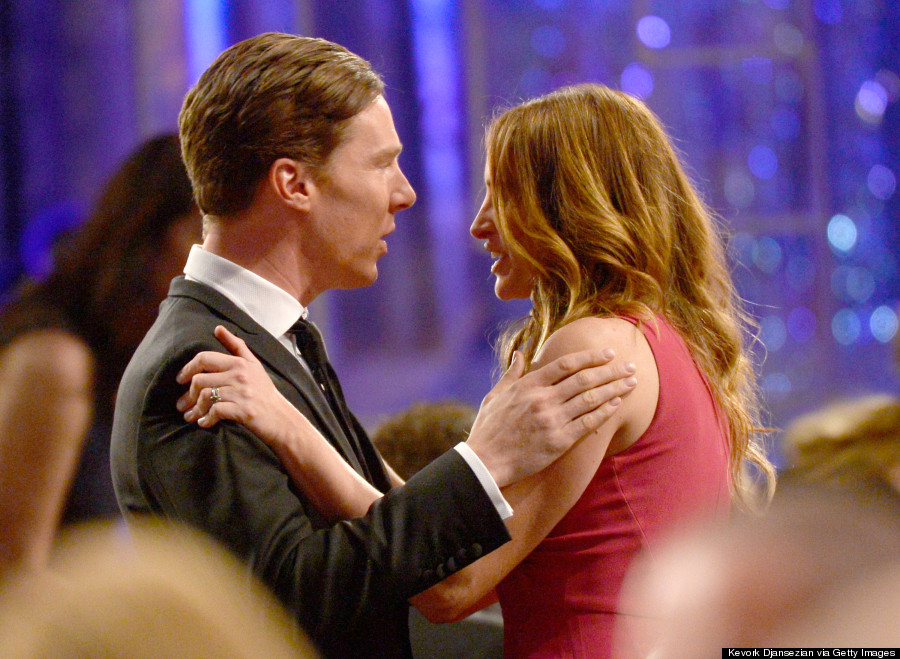 Benedict with Juliette Lewis and Aaron Paul: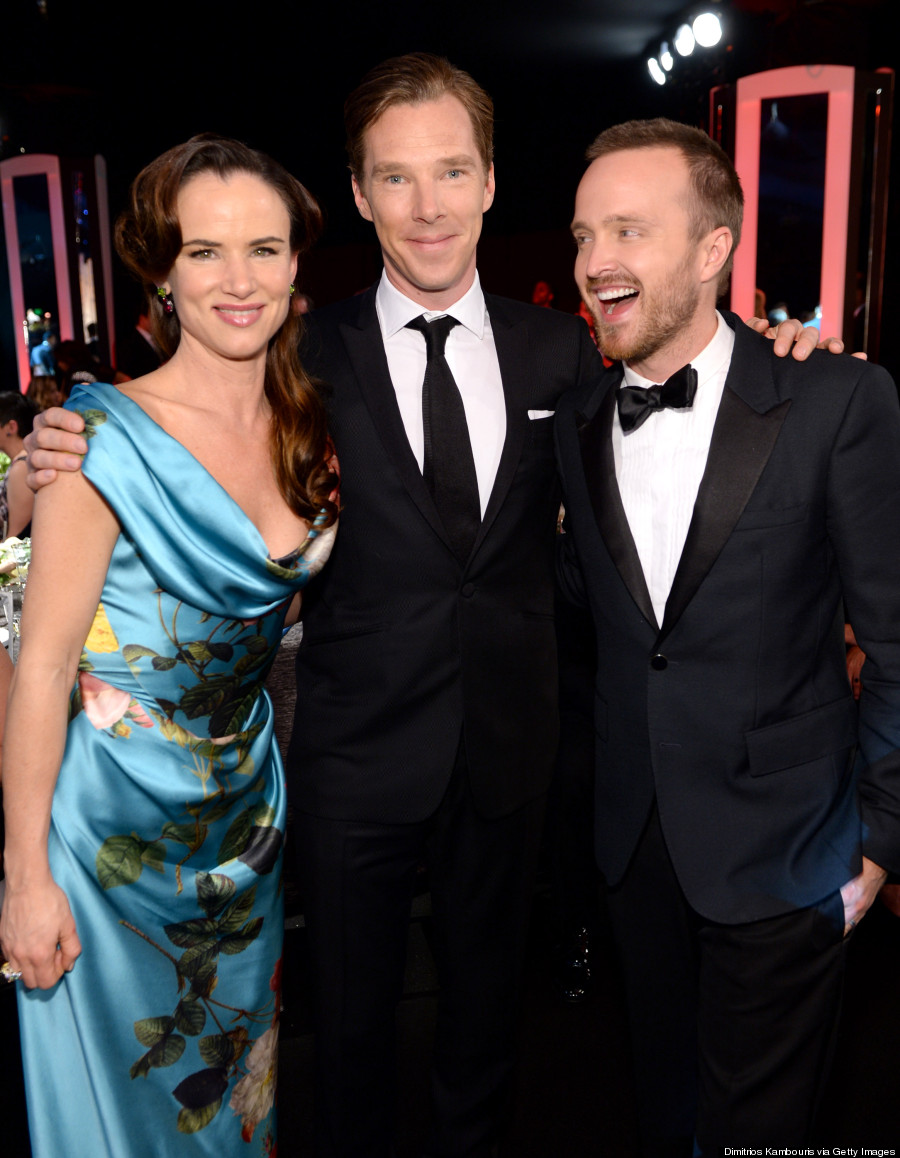 Also on HuffPost
Photo gallery
The Many Faces Of Benedict Cumberbatch
See Gallery