Jason LaVeris via Getty Images
Can we expect to see Lupita Nyong'o and Leonardo DiCaprio walk the red carpet together as a couple?
The actors certainly looked very cozy at the 2014 Producers Guild Awards on Sunday when they were spotted chatting it up and holding hands while Leo swept down for a kiss on her cheek. Aww!
While we can dream about them as Hollywood's next "it" couple, the twosome were most likely just congratulating each other on their achievements (and Leo is dating model Toni Garn).
Lupita has been garnering awards (and compliments from Brad Pitt!) left and right including the Best Supporting Actress award at both the 2014 Critics' Choice Awards and the SAG Awards!
The "12 Years A Slave" star looked stunning this weekend in a one-of-a-kind turquoise Gucci at the SAGs on Saturday and a sexy Stella McCartney with an asymmetrical shoulder at the PGAs on Sunday.
No wonder Leo had to stop to chat with Lupita!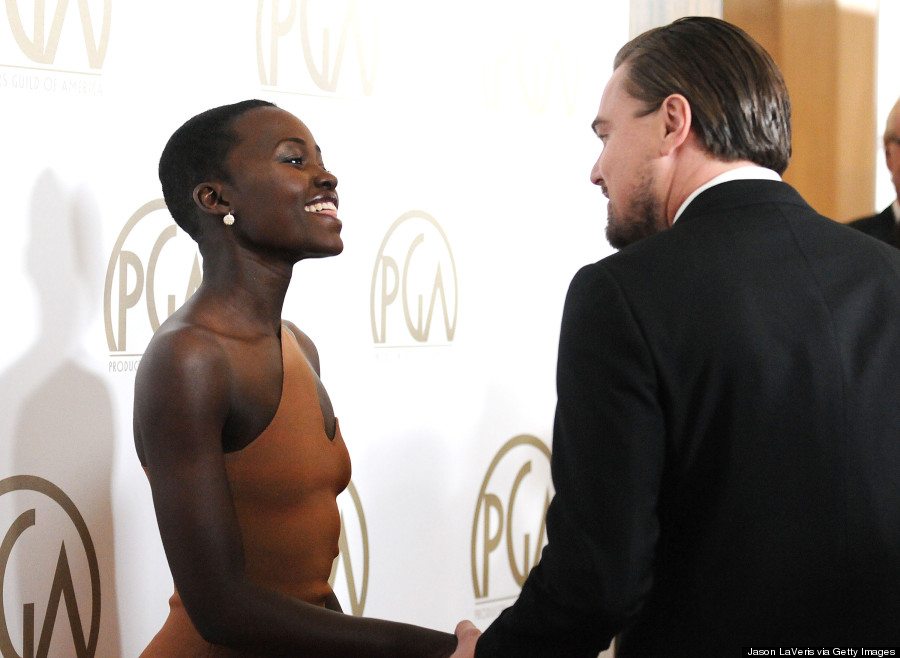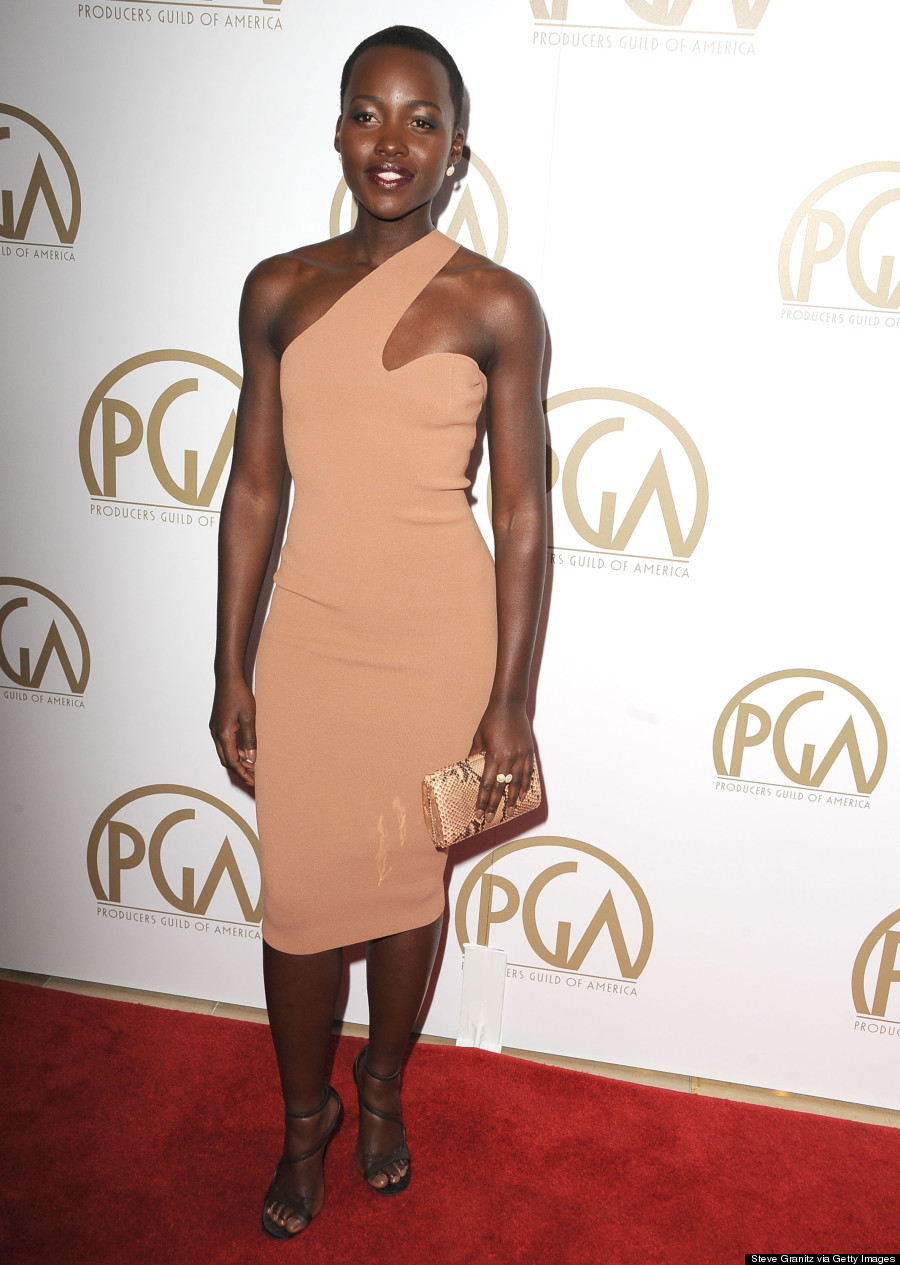 Lupita has incredible style: