Ever wonder what it would look like if we cared as much about the impoverished among us as we do about celebrities we'll never meet?
Toronto's Woodgreen Community Services imagines what it would be like in a new campaign that critiques our society's obsession with fame and fortune.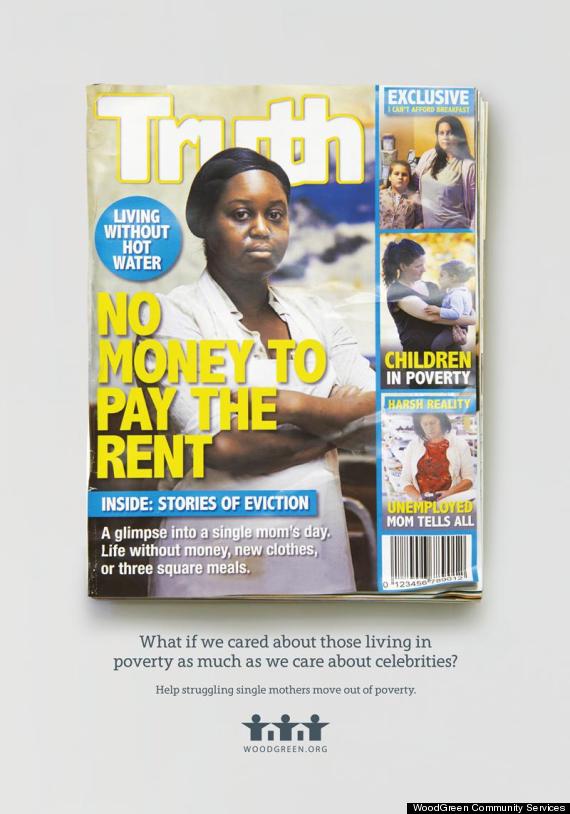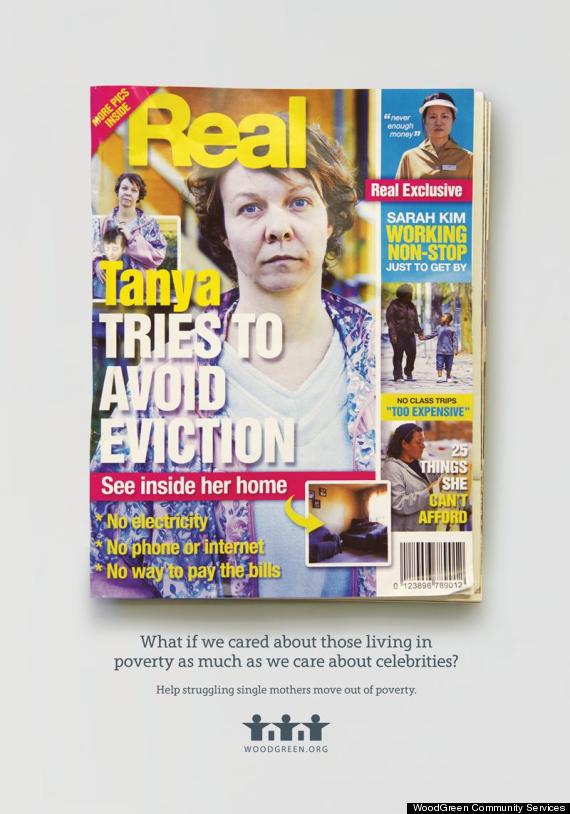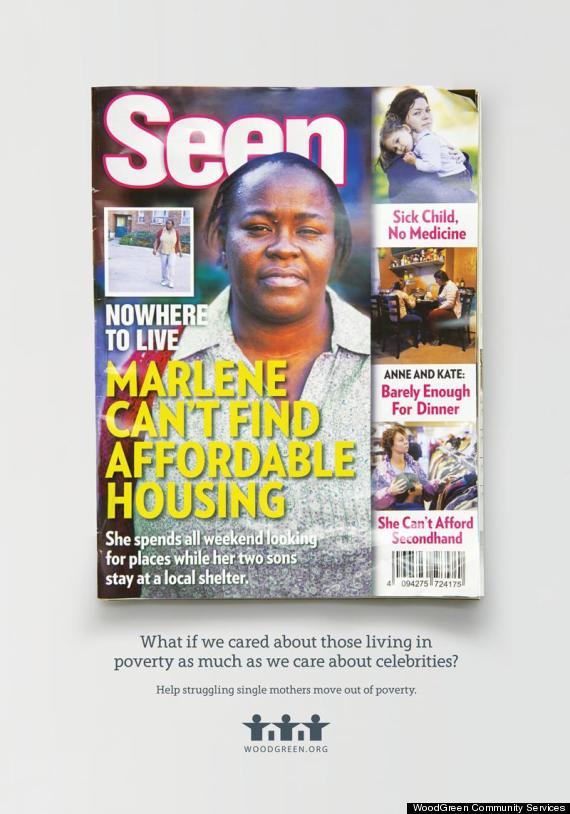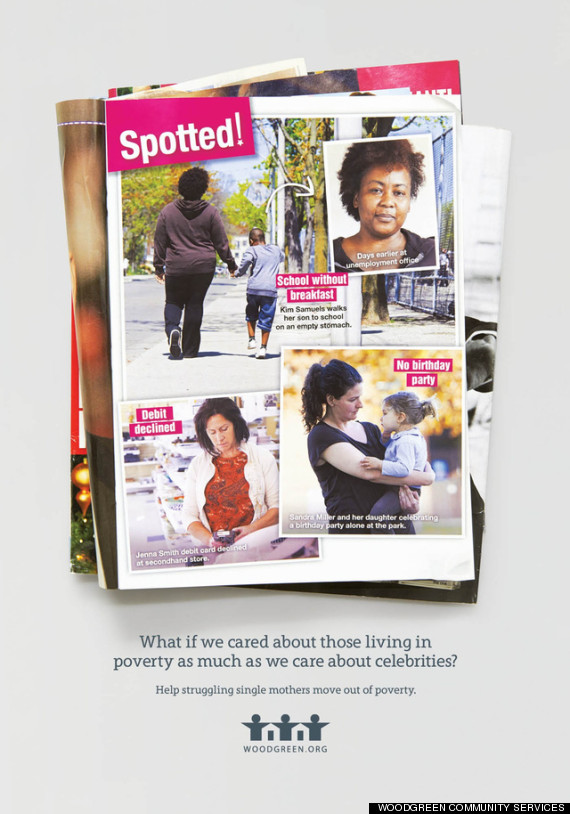 The campaign puts women from Woodgreen's Homeward bound program on the covers of fictional celebrity magazines and on a promo for a TV show that closely resembles Entertainment Tonight.
It's all meant to promote the Homeward Bound program that "provides women with childcare, affordable housing, and other support" in an attempt to help homeless people and single moms "earn a tuition-paid college diploma, start a career, and become self-sufficient." Woodgreen is hoping to convince the Ontario government to increase funding for its programs.
You can learn more about the real women involved in the campaign and write to Ontario's premier here.
In a word? Bravo.
(H/T Jezebel)
Also on HuffPost
Best To Worst Poverty Rates In Canada