ASSOCIATED PRESS
We're very aware that couture isn't meant to be accessible to the masses (see this Maison Martin Margiela look from last season).
Couture shows are supposed to be pure fantasy, an inspiration for what you could wear if taken down a few notches. Think of it this way: the magazine equivalent would be Vogue magazine while fashion for the rest of us would be Lucky mag.
So when we saw the Chanel Spring 2014 Couture show, we were flabbergasted. Not only did designer Karl Lagerfeld not sent down torturous looking heels down the runway but he had the models (including "it" girl du jour Cara Delevingne) wear comfy-looking sneakers!
But the flats were so much more than just your every day shoes; The Cut reports that they are in fact bespoke shoes from the house of Massaro, "made from python skin and then veiled with lace, tweed, and pearls. They came in shades of pale pink, white, and black — and each pair reportedly took approximately 30 hours to make."
Now that's how you make high fashion sneakers!
Chanel wasn't the only luxury label to fit women in flats.
Christian Dior outfitted his models in slip-ons while Schiaparelli sent embellished sandals down the catwalk.
Does this mean that high heels are officially done? Can we expect to see celebrities sport flats at the 2014 Oscars?
We're just glad to see designers finally listening to women and not putting ridiculous high heels on models.
At Chanel: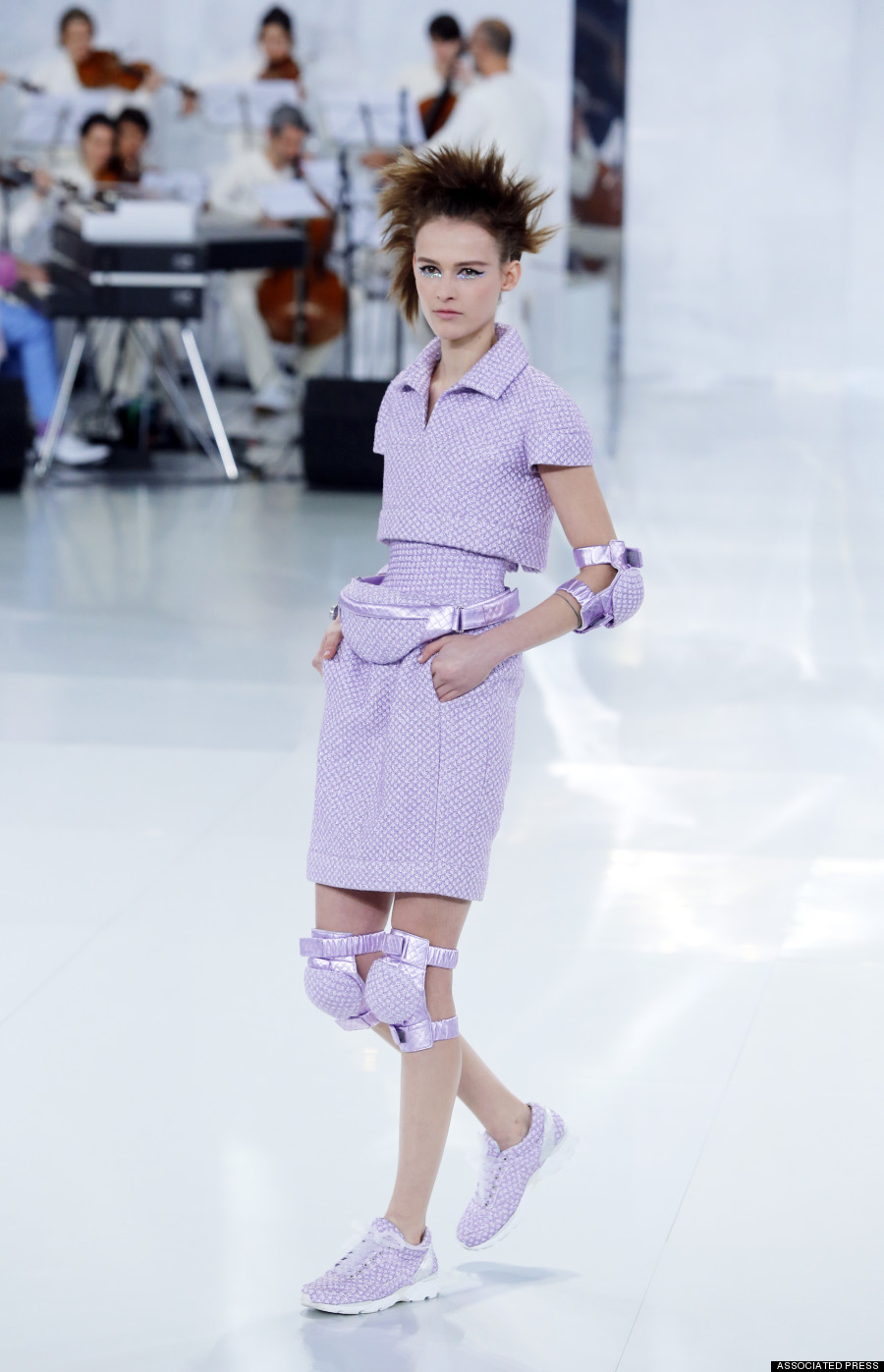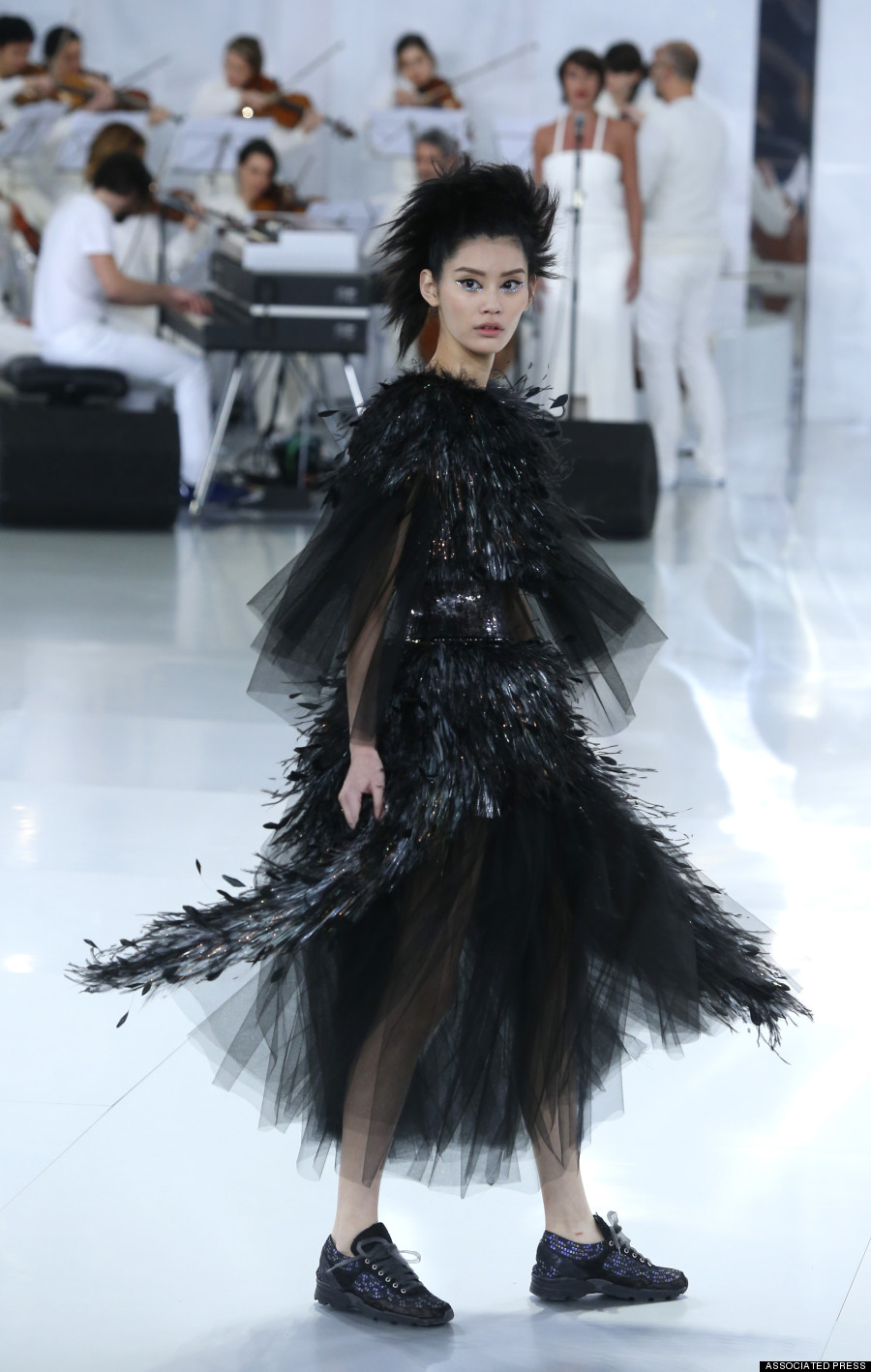 At Dior: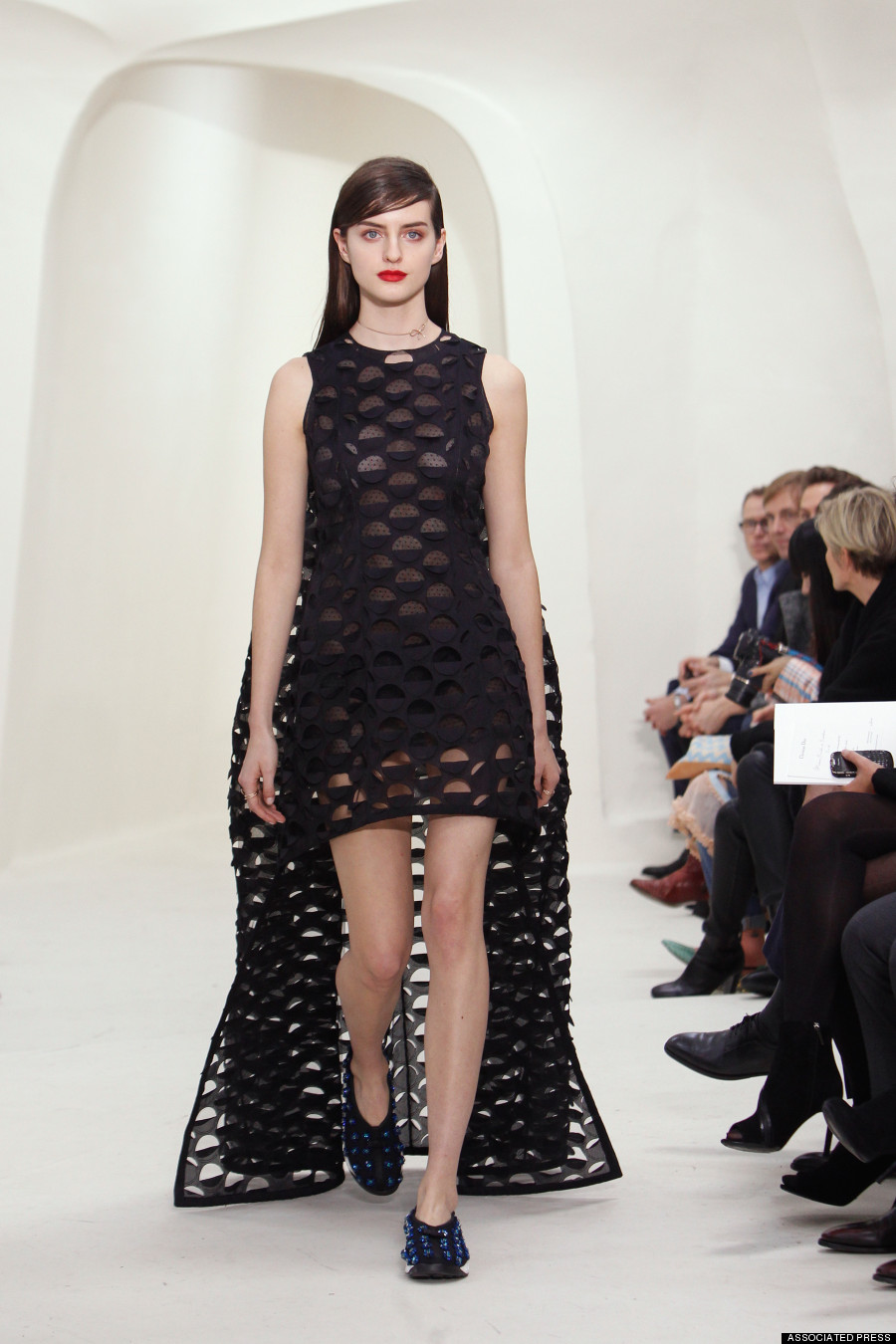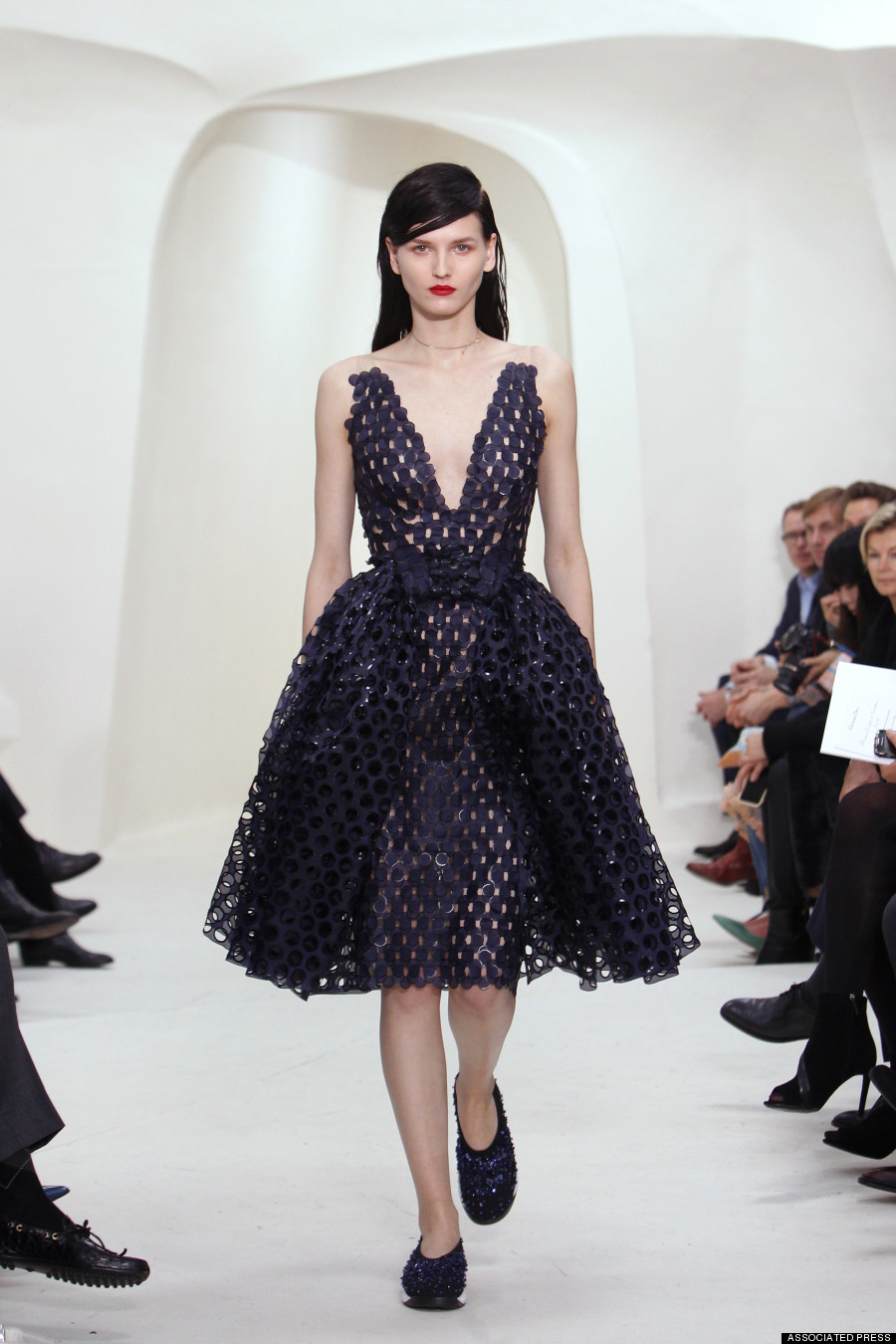 At Schiaparelli: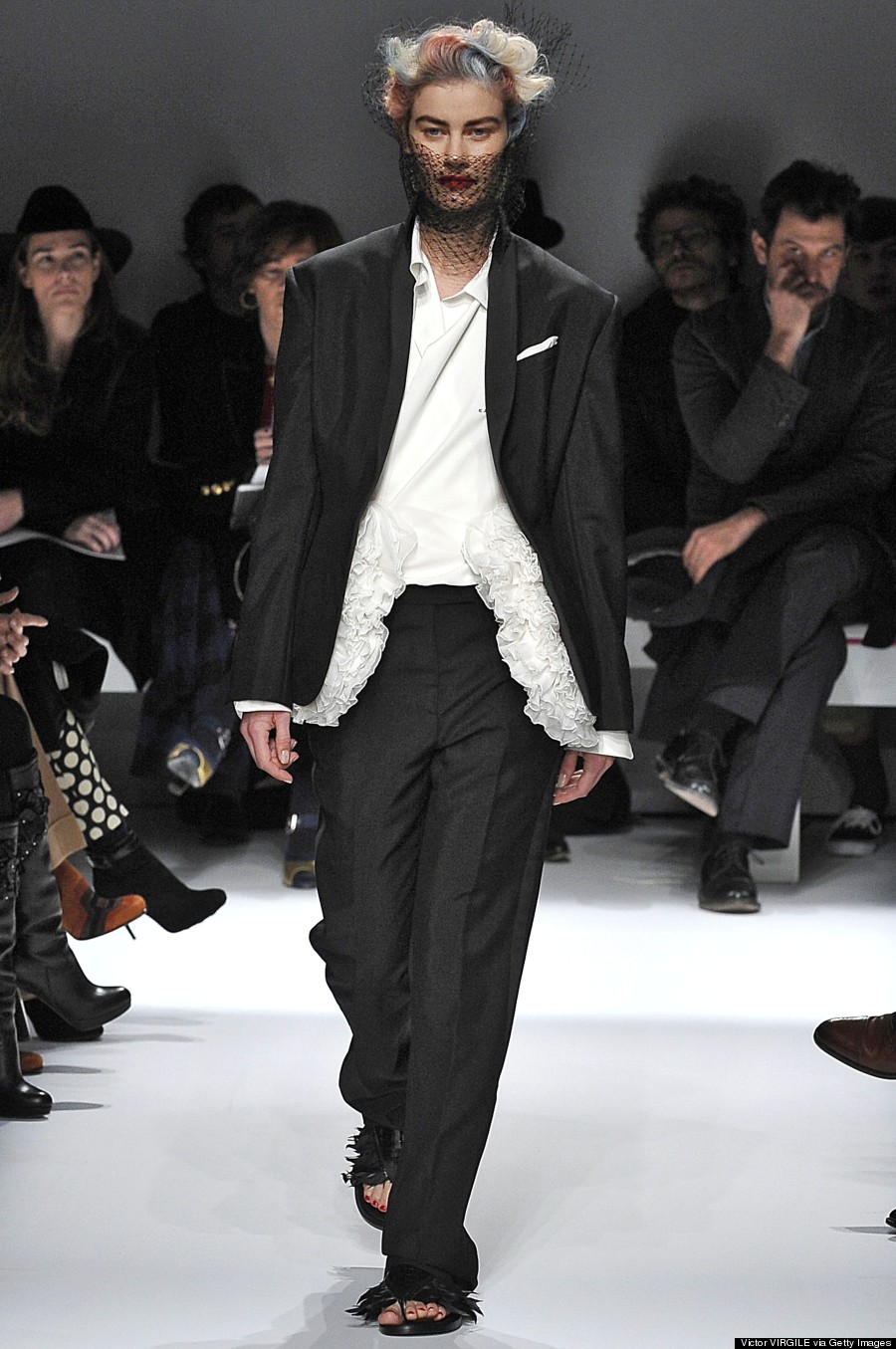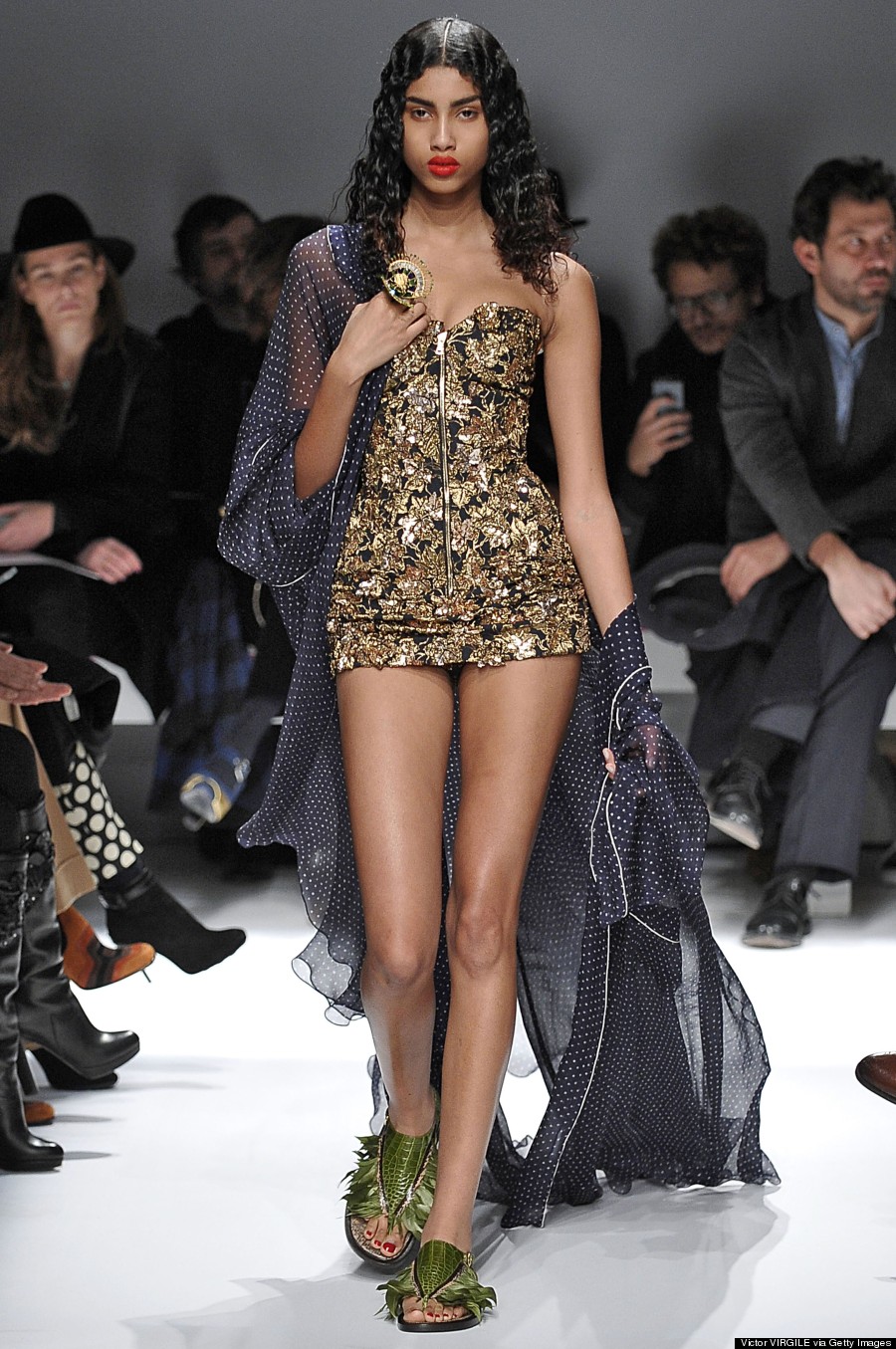 Flats hit the street:
Fashion Week Street Style