One thing's for sure: Kim Kardashian isn't modest.
The sexy mama had a little bit of a wardrobe malfunction (the second in a week!) while jetting around Paris on Tuesday, but she didn't seem to mind one bit.
Kim sported a silver satin jumpsuit which featured a plunging neckline that showed off her famous cleavage and a nude-coloured bra which was clearly visible. (Fiance Kanye West, who was tagging along, didn't seem to mind.)
To class up the outfit, the 33-year-old accessorized with a gorgeous sequined necklace that fit tightly around her neck and an oversized warm white coat to keep out the cool temperatures.
The couple-about-town have been in the City of Lights for the past few days mixing business and pleasure. North West's parents have reportedly been scouting wedding locations (the Palace of Versailles was apparently nixed) and Kanye presented his second capsule collection for A.P.C.
But Yeezy wasn't the only one who was talking fashion; Kim toured the Museum of Fashion with famed designer Azzedine Alaia and changed into multiple eye-popping outfits.
Vive les Kardashians!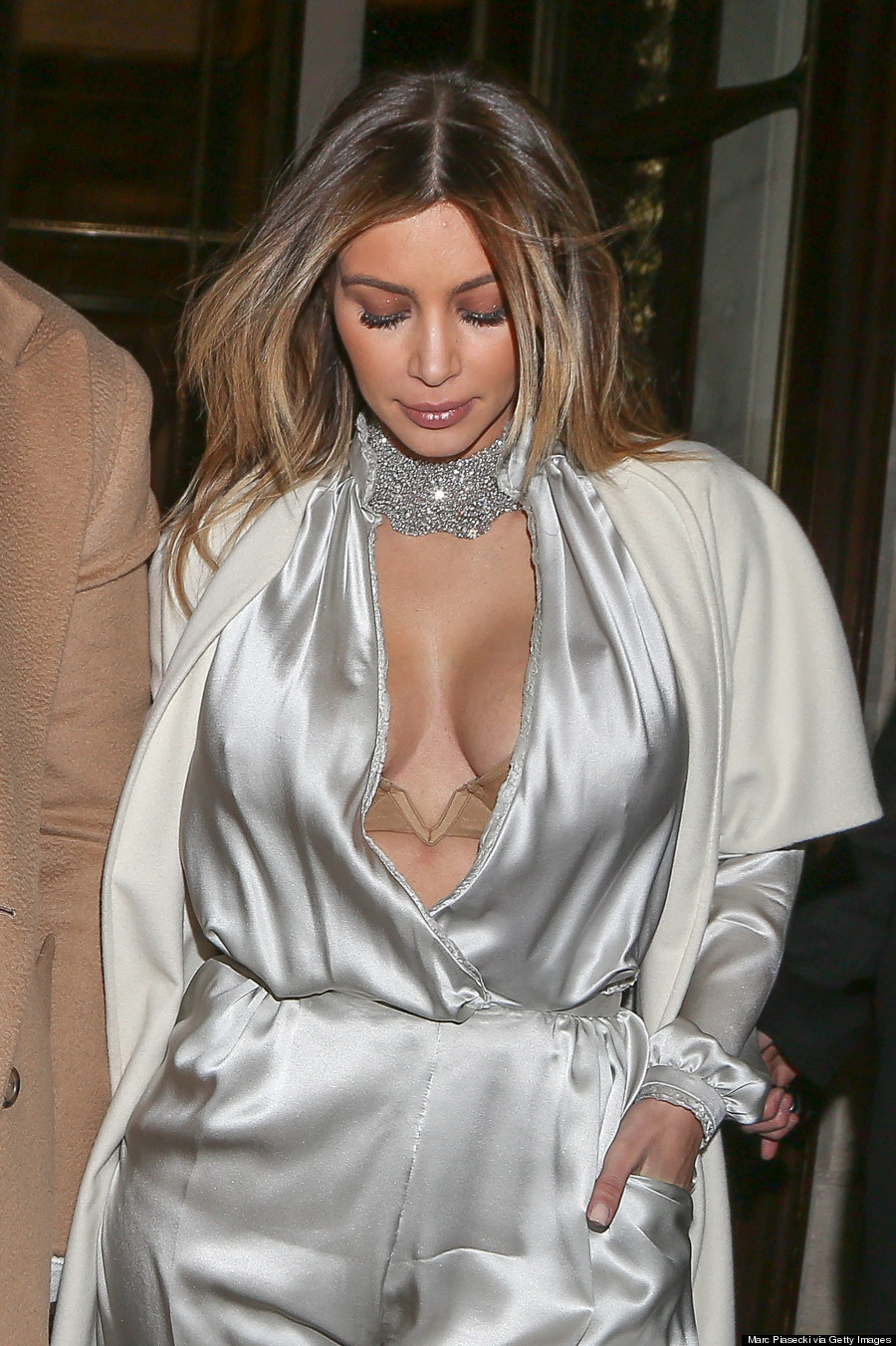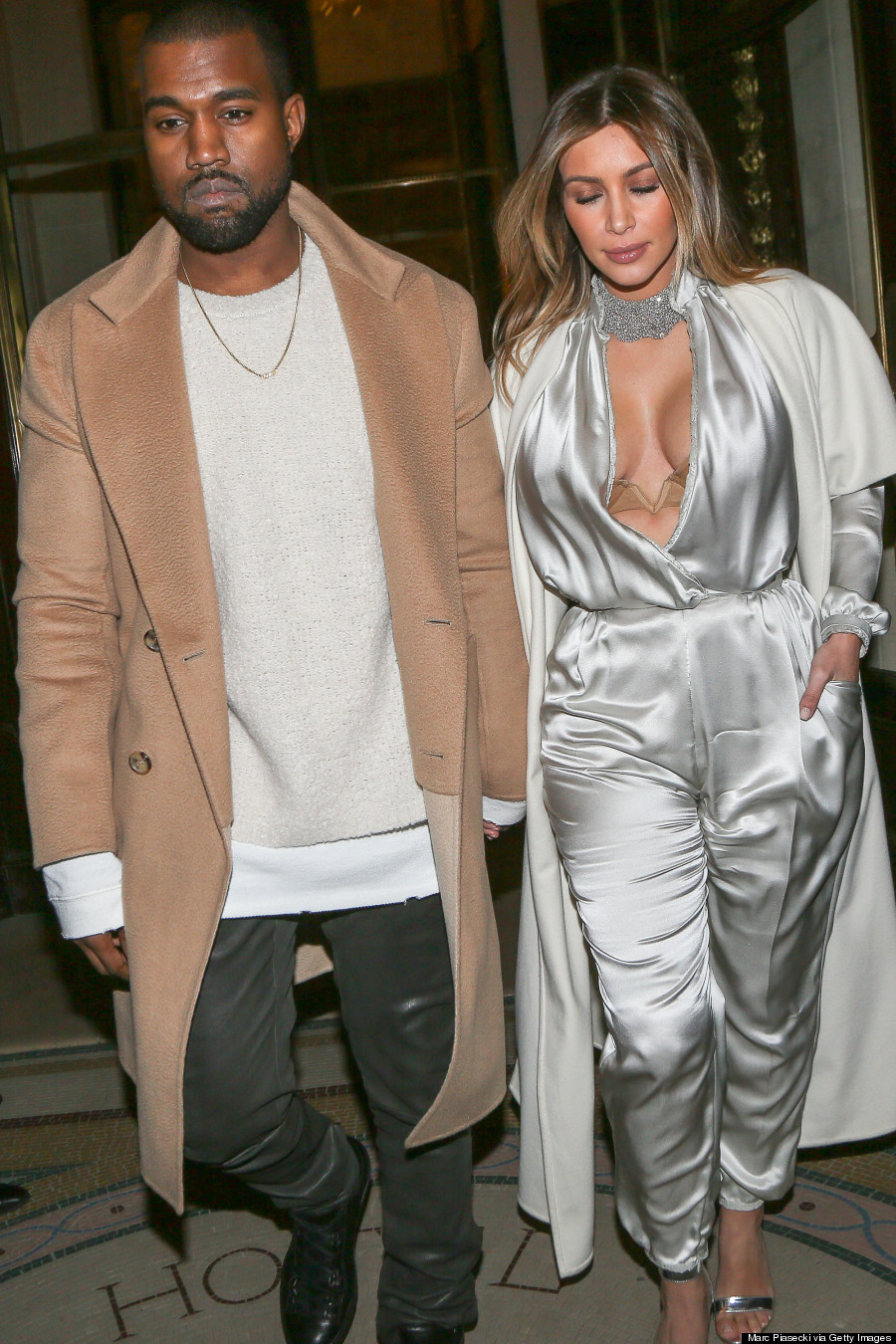 Also on HuffPost
Kim Kardashian and Kanye West