Tieja MacLaughlin, the B.C. reporter who was arrested in the U.S. for allegedly threatening her boyfriend, denied telling him that he would be "dead by the end of the night," according to court documents.
MacLaughlin, 25, drove more than 500 kilometres from Kelowna, B.C. to Kennewick, Wash. over the weekend to confront Jackson Playfair, 19, according to police.
In court documents, police allege MacLaughlin phoned Playfair, who plays for Tri-City Americans in the Western Hockey League, while she was en route and made the threat. "Tieja found out the victim cheated on her," according to the police report.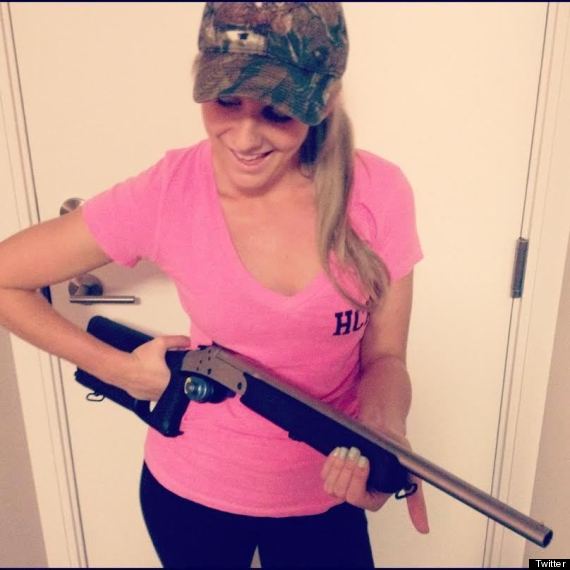 Tieja MacLaughlin was working as a freelance news and sports reporter in Kelowna. (Photo: Twitter)
Playfair contacted Kennewick police, who met her at her hotel and warned her to leave him alone. She allegedly texted him dozens of times and was subsequently arrested and held while Washington authorities investigate her for felony threats.
The police report says that after she was arrested, MacLaughlin denied making the threatening remarks.
Washington prosecutors have until Thursday evening to decide if they want to charge her. Felony harassment carries a maximum sentence of five years in prison and a $10,000 fine, reported The Waterloo Region Record. But a deputy prosecuting attorney told the newspaper it's unlikely MacLaughlin would face that, due to her background and history.
MacLaughlin was a news and sports reporter in Kelowna. People who knew her in the Ontario region where she grew up wonder if police "overreacted" as MacLaughlin is 5'4" and 120 pounds (according to the police report) and Playfair is 6'1" and 210 pounds, reported The Record.