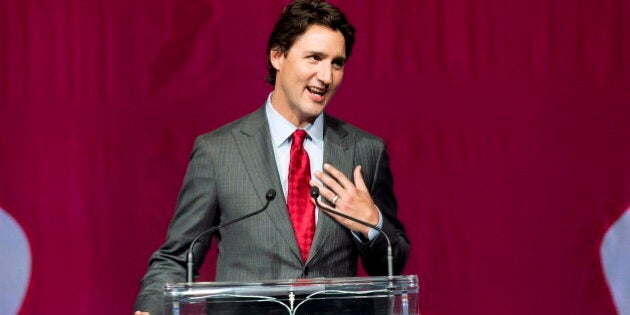 The first national poll of 2014 shows Liberals are enjoying a six-point lead over the governing Conservatives.
The Tories have dropped a more noteworthy four points, to just 28 per cent, while New Democrats are up one point to 24 per cent support.
The Greens garner seven per cent support and the Bloc Québécois has five per cent support, with 25 per cent of respondents saying there are undecided.
These Abacus numbers are very similar to what other surveys were reporting in November and December, suggesting the situation has not improved for Conservatives since the Senate scandal exploded in October.
In fact, the poll shows about one-fifth of voters who cast a ballot for the Tories in 2011 have gone over to the Liberals. The NDP has also lost about one-fifth of their 2011 voters to Justin Trudeau.
The Grits hold a five-point lead among men, an eight-point advantage among women, and lead outright among voters under the age of 60.
Canadians over the age of 60 are split primarily between the Tories and Liberals, with Stephen Harper's party holding an insignificant one-point edge.
Liberals lead in every region east of Manitoba, with 35 per cent support in Quebec, 37 per cent support in Ontario, and 53 per cent in Atlantic Canada.
Conservatives have dropped eight points in Ontario to just 30 per cent, putting them seven points up on the third place New Democrats.
The NDP is second in Quebec with 28 per cent support, however, and tied with the Tories at 21 per cent in Atlantic Canada.
The Bloc Québécois is unchanged at 19 per cent support in Quebec, despite losing their leader Daniel Paillé in December.
Conservatives lead comfortably in the West, with 51 per cent support in Alberta, 37 per cent support in Saskatchewan and Manitoba, and 36 per cent in British Columbia. Liberals place second in all three regions, with 29 per cent in the Prairies, 26 per cent in B.C., and 24 per cent in Alberta.
The NDP has 25 per cent in both the Prairies and British Columbia, and is up to 18 per cent support in Alberta.
The Greens are steady at 12 per cent support in B.C., their best result in the country.
The poll starts 2014 much where 2013 ended, with Trudeau's Liberals polling well ahead of both the Tories and NDP. This suggests Conservatives can't bank on time alone to lessen the effect of the Trudeau honeymoon, which has now lasted more than 10 months.
Strong by-election performances and fundraising in the fall demonstrate the Liberal lead is very real and Conservatives have suffered a serious hit on their reputation.
Unless they turn things around soon, 2014 could be a very long year.
Éric Grenier taps The Pulse of federal and regional politics for Huffington Post Canada readers every week. Grenier is the author of ThreeHundredEight.com, covering Canadian politics, polls and electoral projections. You can pre-order his eBook, "Tapping into the Pulse", a retrospective of polling in 2013, here.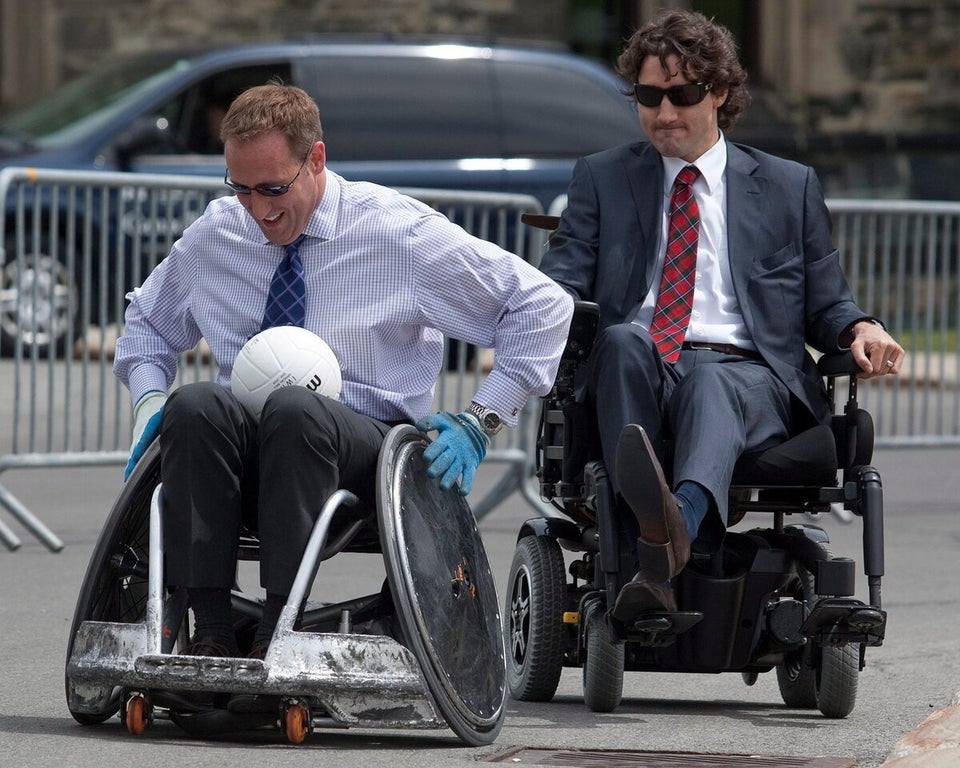 What Is Justin Trudeau Doing?