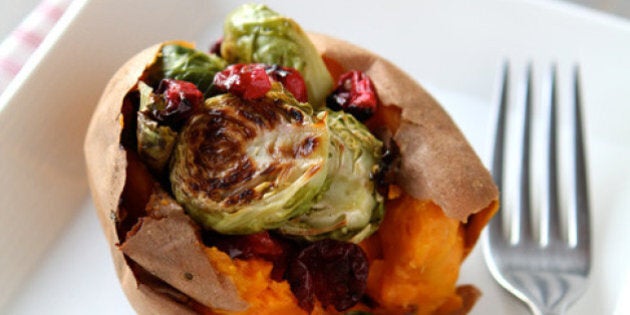 Whether you are gluten intolerant or avoiding it for health reasons, gluten-free foods are becoming more common on grocery shelves. From gluten-free pancakes to loaves of bread, it's getting way easier to have a gluten-free diet. Gluten is a protein found in wheat and grains and in most processed foods.
Here's what you need to buy this week, while the other necessary ingredients (like pepper, salt and oils) are likely already in your kitchen.
Sweet potato
Brussels sprouts
Dried cranberries
Dried cherries
Vanilla stevia
Flaxseeds
Almonds
Sweet onions
Garlic
Sour cream
Lemon juice
Almond butter
Baking soda
Sugar
Chocolate chips
Rolled oats
Coconut flakes
Cinnamon
Nutmeg
Unsweetened apple sauce
Coconut oil
Honey
Raisins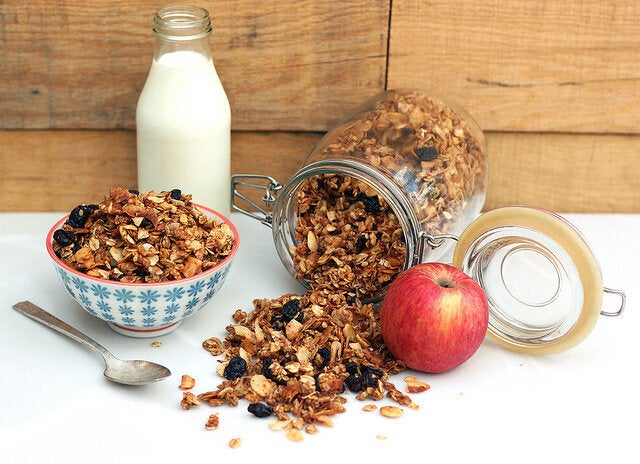 Pack It: 5 Gluten-Free Snacks
In our new weekly feature Pack It, we offer readers five tasty, healthy and inexpensive snacks for the office, your commute or just those days when you feel like trying something new. Each week on Friday, we'll provide you with a shopping list, along with five recipes you can prep on the weekend, and take along from Monday to Friday.
Monday: Apple Spice Granola
Tuesday: Almond Butter Chocolate Chip Cookies
Chewy, sweet and gluten-free. These cookies will make your afternoon tea break (or early morning coffee run) taste a little better. Get the full recipe here.
Wednesday: Sweet Onion Dip
Hump day means dip day, for us at least. This roasted sweet onion dip is quick and requires minimal ingredients. For dippers, try gluten-free crackers or veggies. Get the full recipe here.
Thursday: Cherry Vanilla Power Bars
If you're looking for a quick snack for work or after the gym, these power bars are made with flaxseeds, almonds and dried cherries and cranberries. Get the full recipe here.
Friday: The "Sweet Tooth"
Not only does this look incredibly mouthwatering, this stuffed sweet potato recipe from With Style and Grace features dried cranberries and roasted Brussels sprouts as well. Get the full recipe here.