PETA
She made a name for herself by being the first transgender woman to compete in the Miss Universe pageant and now Jenna Talackova is taking on a new challenge: going vegan.
The 25-year-old Vancouver native stars in a sexy new PETA campaign, where she trades in her tiara for a barely-there cabbage bikini and carrot crown. (Paulina Gretzky's taking notes.)
In an interview with the American animal rights organization, the Elle Canada style star opens up about why she decided to exclude meat from her diet.
"I went vegan three years ago," she said, "because I love animals and I was studying nutrition and I just felt it really meshed with what I was about."
The blond beauty's life has definitely changed in the past few years; not only did she compete in the 2012 Miss Universe competition but she is also starring in her own reality show called "Brave New Girls" where she faces the day-to-day challenges of moving to Toronto from Vancouver and finding work as a model.
We think she looks gorgeous!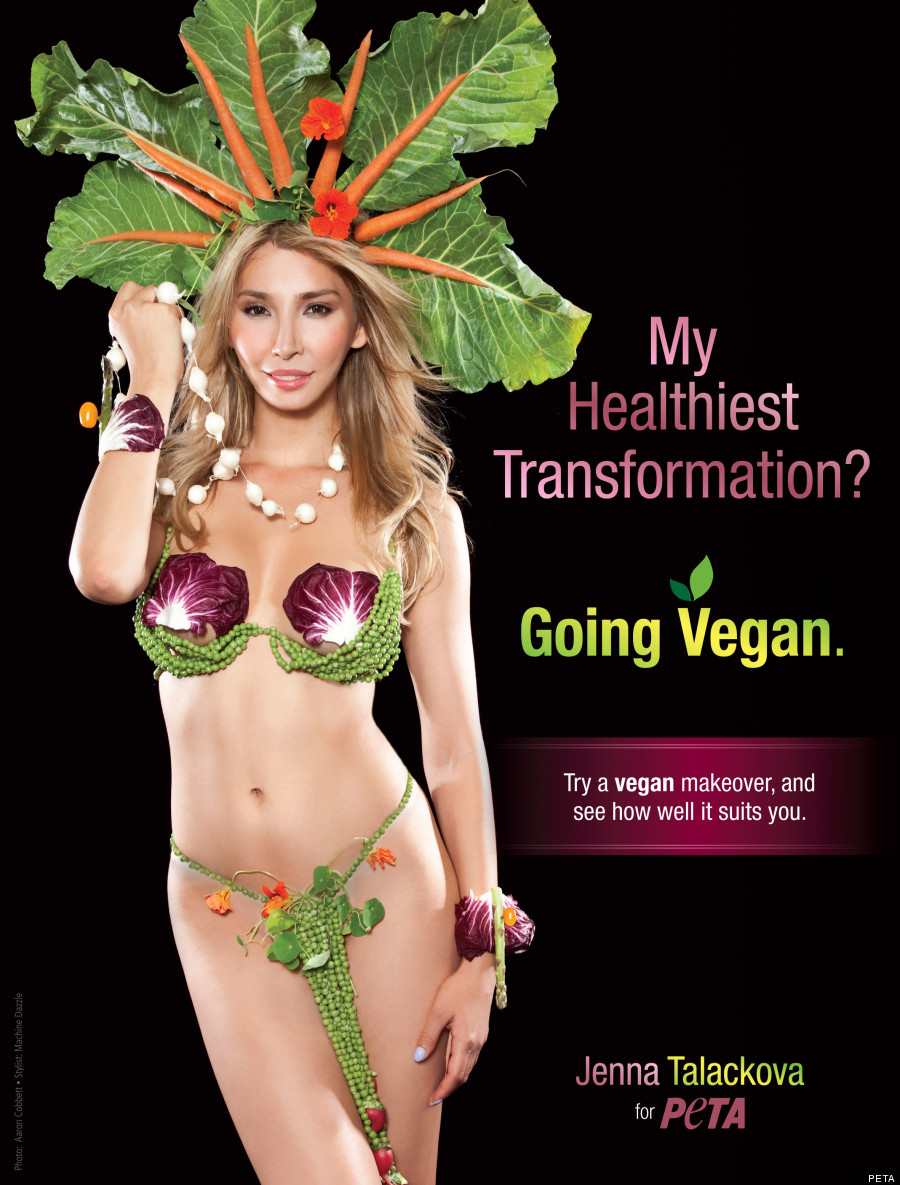 Also on HuffPost
Jenna Talackova's Journey