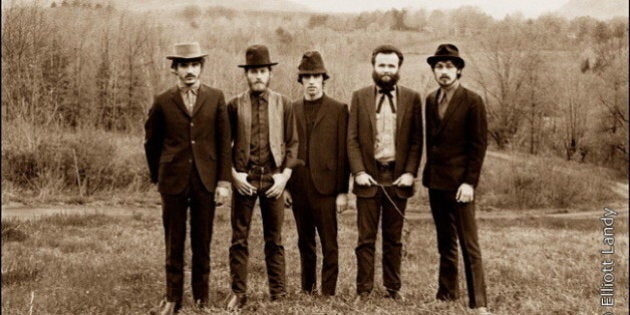 More than four decades removed from taking some of the most memorable shots in classic rock history, photographer Elliott Landy is using new fundraising methods to ensure some of his unreleased photos see the light of day.
"It's like having children, you always want to try and help them get out into the world and do well out there."he says. "So it's the same with my photographs."
Landy – who shot the cover art for albums such as Bob Dylan's "Nashville Skyline" and Van Morrison's "Moondance" – is in the midst of a Kickstarter campaign to create a fine-art photography book showing pictures he took of The Band. Although the goal was to reach $65,000 by Jan. 28 the campaign has already raised over $161,000 towards the project, making it the second-most funded photo project in Kickstarter history.
"I'm very grateful not just to the people but grateful that I can be in this position now to be able to do this work," he says. "The guys in The Band gave me the opportunity to take them and in exchange I can give them or their spirits back the reflections of what they were about during those years. It was five human beings working together in a loving space. That's what they do, and when people do that it makes a lot of people happy."
Although only 30 photos from Landy's time with The Band during their first two albums ("Music From Big Pink" and "The Band") have been widely published, Landy has over 8000 frames to select from. He also says the book will enable him to bring out "the richness of color that is intrinsic in the original slide."
Interview continues after slideshow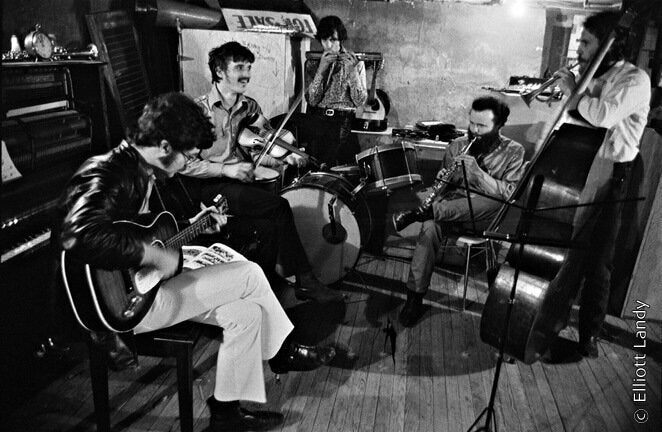 Photographs by Elliott Landy of The Band
"It would be easier if there were only 50 good ones or 100 good ones, that would be great," Landy – who was also the official photographer for the 1969 Woodstock festival – says. "But it's digging through the ones that are really, really, really good and the ones that are really good.
The photographer's relationship with The Band commenced on Rick Danko's uncle's farm just outside Toronto when he went up to shoot the then-unknown group. Landy says there was an immediate connection between both parties.
"I would use the expression down-home and so real," he says. "The kind of people who just accept you than feel suspicious of you or cynical."
Like almost any great photographer, Landy was impeccable regarding capturing a moment without becoming a part of it personally. He also says the late drummer Levon Helm was tougher to photograph early on while the shy nature of multi-instrumentalist Garth Hudson made him a bit challenging.
"It wasn't terrible, I don't mean to say anything bad about Levon by something that some people are easier in front of the camera," he says. "But in the beginning it wasn't quite so easy. Whenever I was photographing Garth I felt his pain. He didn't express it to me at all, he was just shy about it.
"I was in those years and still today, I'm not really comfortable sticking a camera in front of somebody's face. The word sticking means it's pain to me, it hurts rather than just being part of the process of life. Put a cell phone in front of anybody today and nobody cares anymore. But in those years having your picture taken was almost a throwback to years and years before in other cultures where they think it's taking a soul. And it is, it's capturing an expression of the soul -- so they're correct."
Landy hopes to get the hardcover book ranging from 128 to 144 pages out "fairly quickly" and says it's possible there could be an electronic version of it down the road. He also says he's in touch periodically with The Band's surviving members Robbie Robertson and Hudson should they need photos for different releases or projects.
But he's happy some of these photos will make it into the hands of The Band's fan base.
"I'm 71 years old and I don't feel old," he says. "I feel the same as I always did and I feel like I have eternity in front of me. But I realize that I have to start finishing things and this is an unfinished project, this book on The Band."
ALSO IN THE HUFFINGTON POST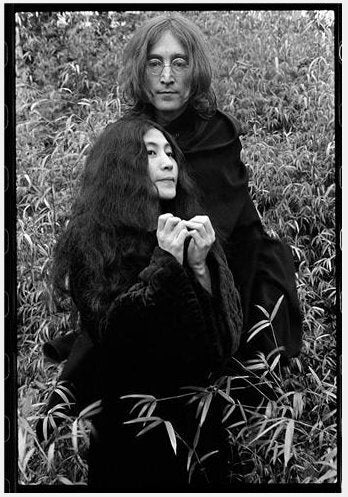 Ethan Russell Photography & Stories