It was a regular Friday night at a local Vancouver bar. That is, until it was time to use the bathroom.
There Vancouverite Kristina Pawlyshyn discovered a broken sink, and a rather funny note to go along with it:
"We are sorry for the inconvenience tonight but someone decided to use the sink as a seat and as you can see..." it reads.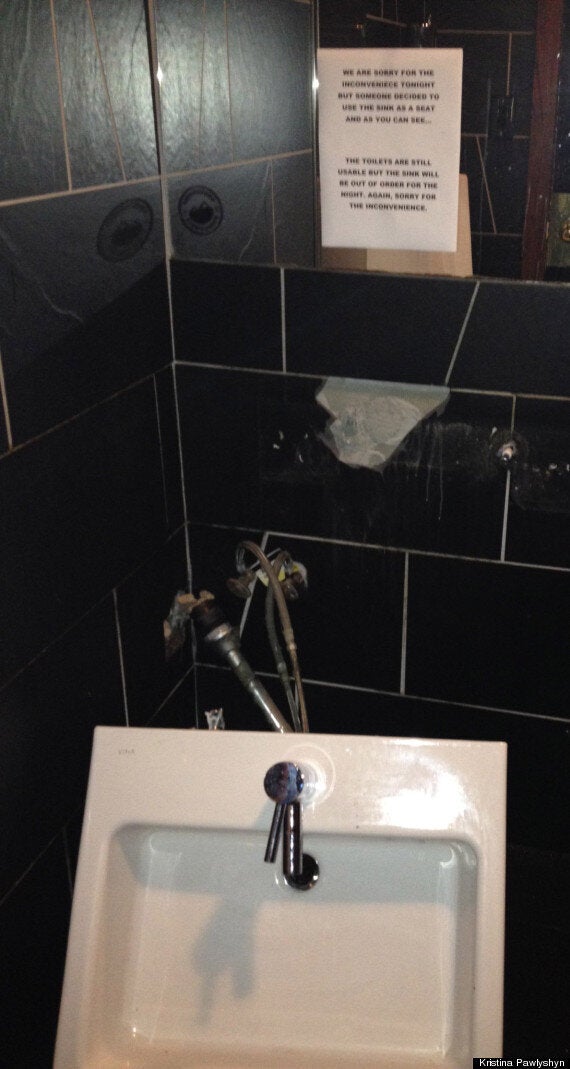 The sink was completely ripped off the wall, prompting us to call the entire debacle one big bathroom #fail.
"The toilets are still usable but the sink will be out of order for the night," the note continues. "Again, sorry for the inconvenience."
This is a lesson, kids: practice safe seating.
Like this article? Follow our Facebook page

Or follow us on Twitter