Beyonce hilariously reacted the way everyone in the world reacted when we saw Pharrell Williams' mountie-esque hat at the 2014 Grammys on Sunday.
Here's what basically happened: Pharrell showed up on the red carpet wearing a red tracksuit and the questionable chapeau which had people comparing it to the RCMP stetson, the Arby's logo, Smokey the Bear and the Hogwarts Sorting Hat.
But then, Bey, like the Queen she is, pulled a diva move and skipped the red carpet for her jaw-dropping opening performance with hubby Jay Z (and slayed us all).
So when the two met backstage, we got to witness this incredible moment: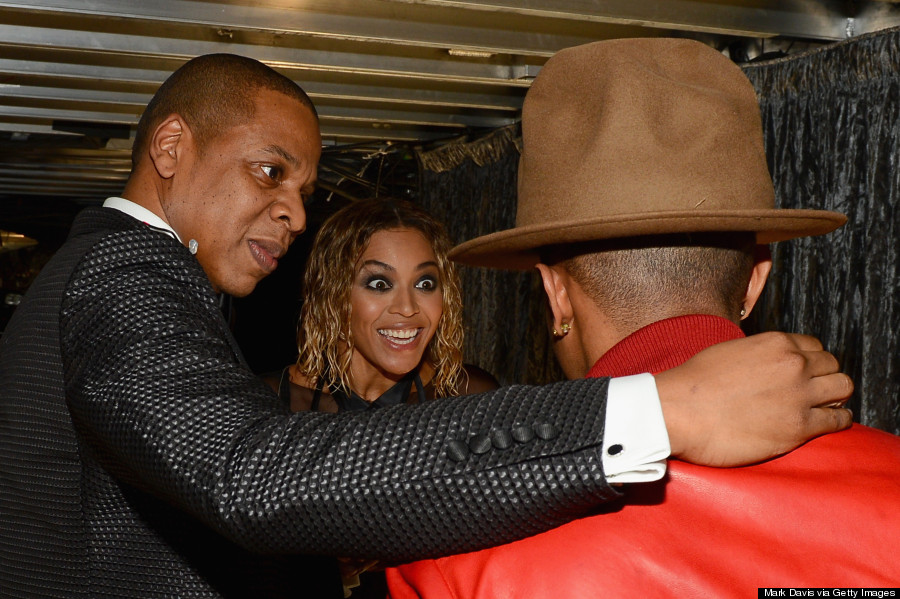 Beyonce had the best Grammys reaction moment Of. All. Time.
More Grammys red carpet: