Lester Cohen via Getty Images
Katy Perry loves music so much she wears it on her back. Literally.
The "Prism" singer took over the 2014 Grammys red carpet wearing a gown that was covered with musical notes on the tulle skirt and featured a nude bustier under sheer tulle embellishments.
Proving that she has friends in high places, the 29-year-old was actually wearing a dress that came straight off the Valentino Haute Couture runway. (Must be nice to be able to wear gowns that literally just went down the catwalk a few days ago!)
But where was boyfriend John Mayer? We would have loved to see the couple make sweet music together. (Sorry, we couldn't help ourselves.)
What do you think of Katy's musical dress?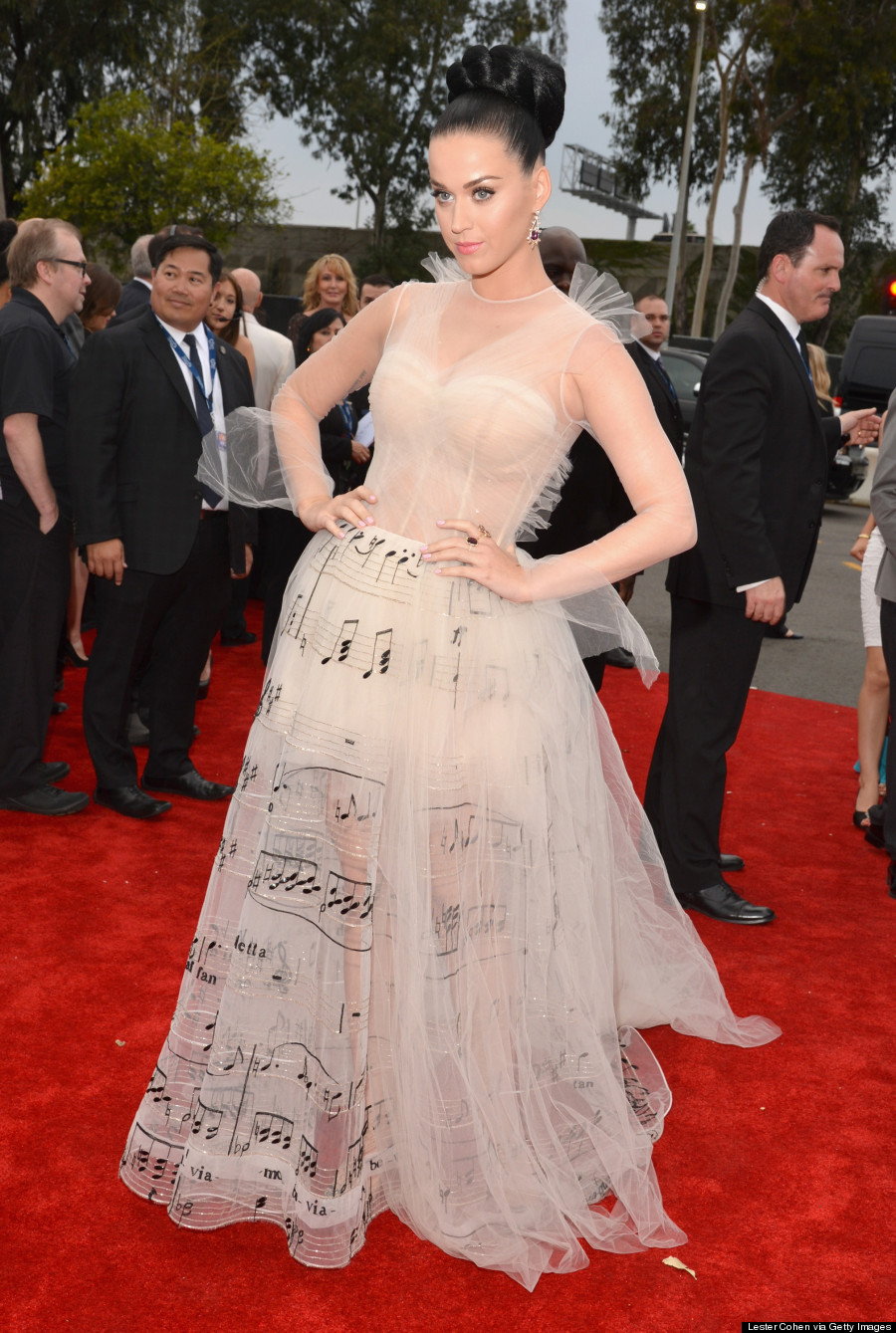 More Grammys red carpet looks: