Leave it to Taylor Swift to try to take some of that attention away from Beyonce at the 2014 Grammys.
While she didn't shave her head or wear something outragrous, the country pop tart did the next best thing: pose backstage at the Grammys!
Ok, ok. We know it's not the style story of the decade but for T-Swizzle, it's kind of a big deal. The 23-year-old first showed off her backstage access on Instagram while she was hanging out with a pal. "BACKSTAGE AND EXCITED," wrote the "I Knew You Were Trouble" singer.
The Grammy pro (she's up for four awards this year including Best Album of the Year) then took to the red carpet on Sunday in a stunning gold metallic Gucci dress that was so bright we had to shield our eyes.
With her hair in a mid-rise ponytail and her eyes shining with silver makeup, Harry Styles' ex looked ready to take down the other celebs with her fierce look.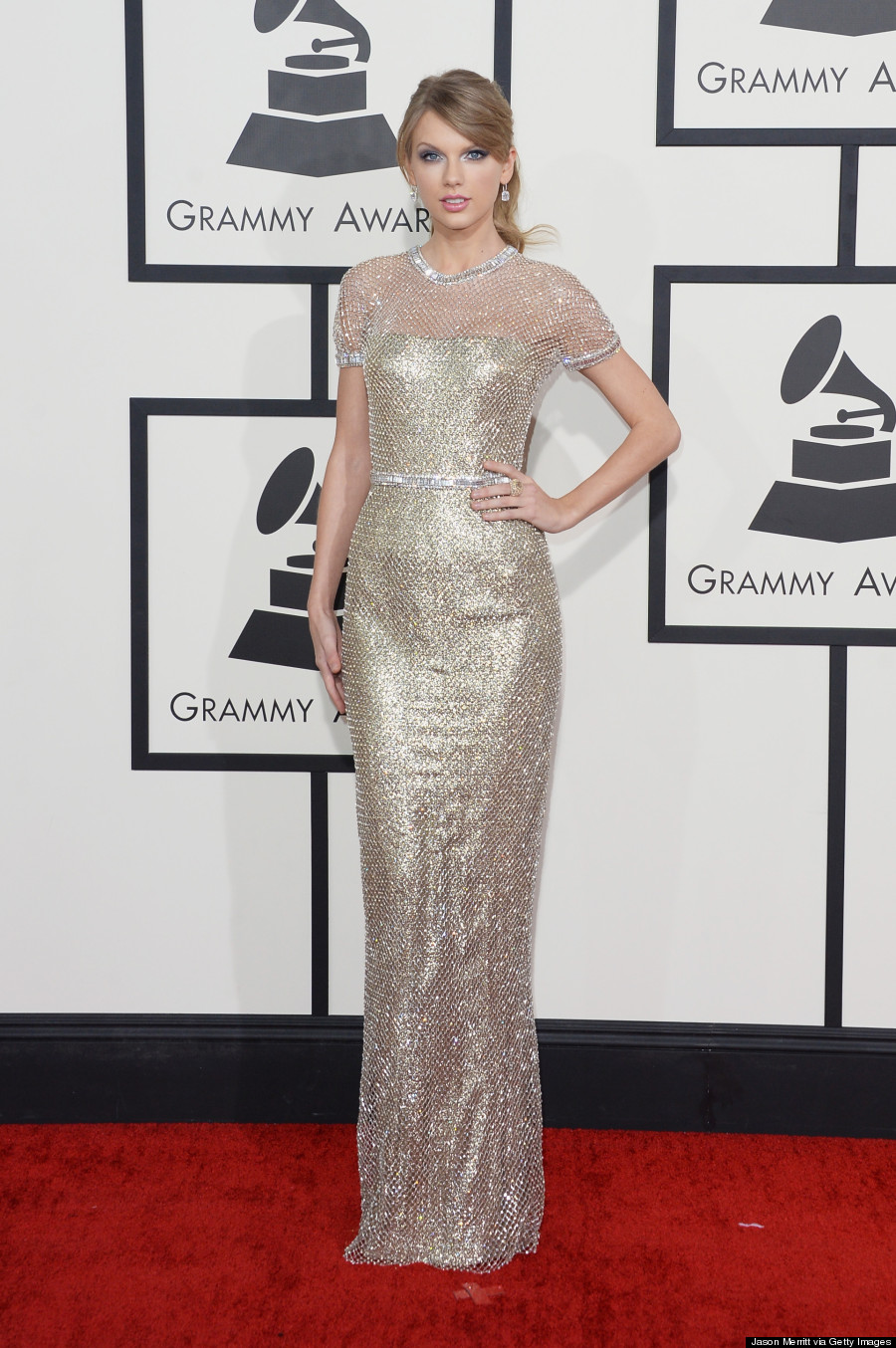 Taylor's in good company: