Hello, baby bump!
Ciara showed off her burgeoning belly on the 2014 Grammys red carpet on Sunday night and although she didn't pull a Kerry Washington, the singer was one of the best-dressed of the night.
The pregnant star glowed in a metallic bronze Emilio Pucci gown which showed off all her beautiful curves (and a bit of sideboob) to perfection.
The dress also featured a sequin decorative pattern, a mermaid tail and a peek-a-boo neckline which was held together by designer string.
But the outfit wasn't nearly as cool as the Lanvin Homme pinstripe suit she sported the week before, proving that menswear can look equally becoming on pregnant women. (Hooray!)
Which outfit do you like better?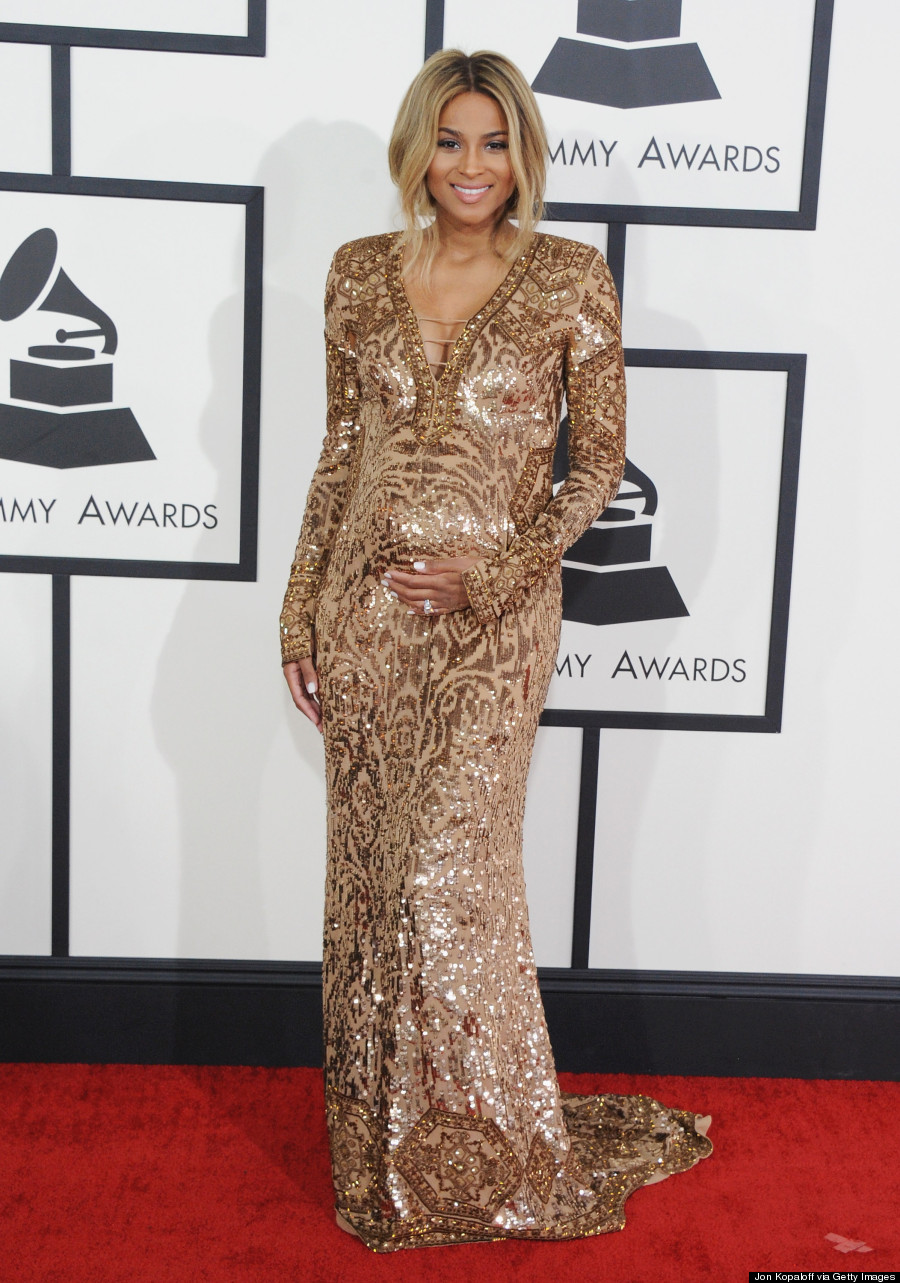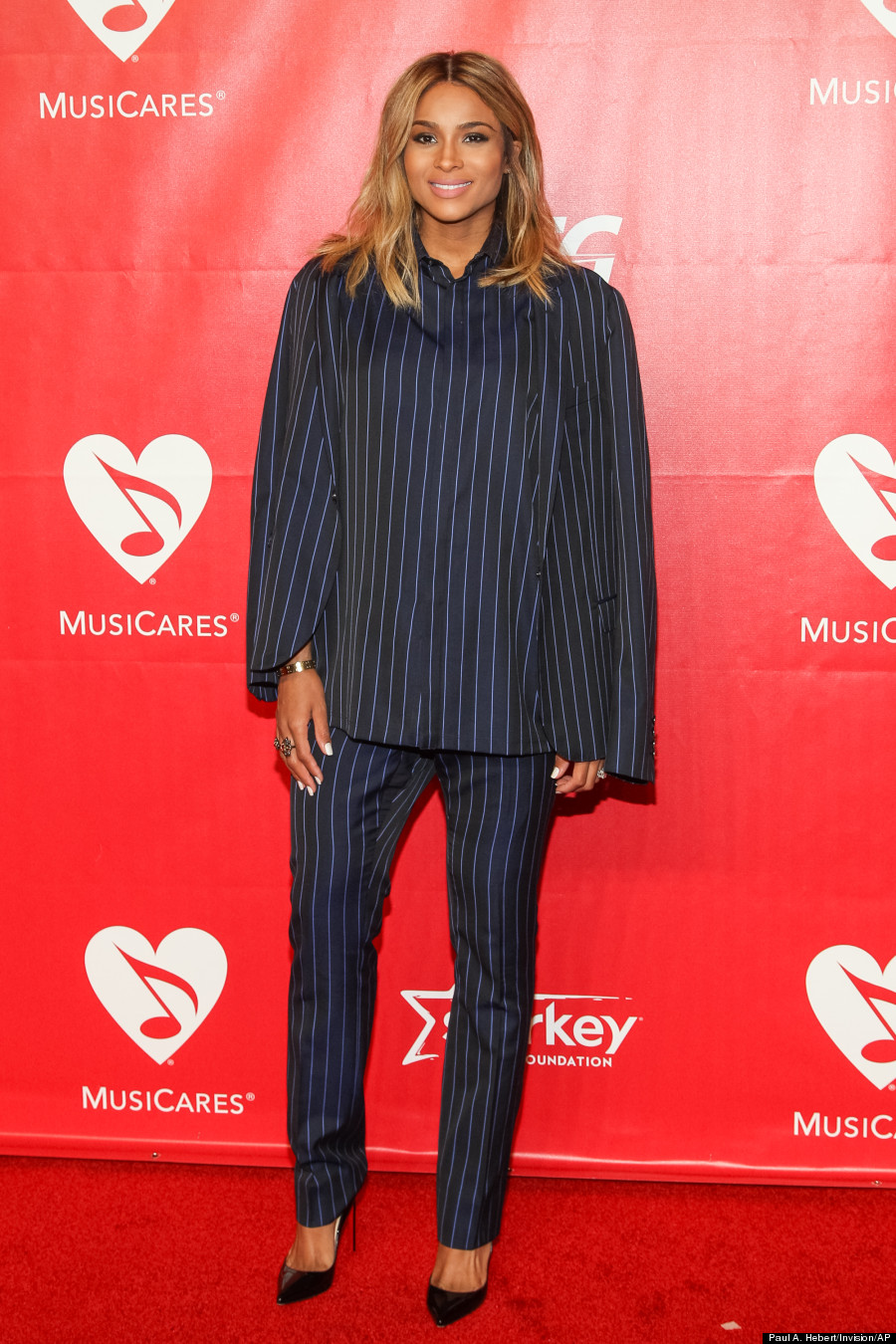 More Grammys red carpet: