Roots Canada
Valentine's Day is coming up and what better way to celebrate than read about romantic love stories?
Roots did exactly that: each week, the Canadian retailer picks a couple to feature in their Canadian Love Stories online series where participate in a revealing Q&A about their relationship.
This week, National Ballet of Canada principal dancers Heather Ogden and husband Guillaume Côté open up about how their friendship turned into something more, how Guillaume proposed, and what it's like working with each other while being married.
The cute couple, who got married in 2010, also pose in comfy Roots clothes including grey sweats, double-knit tees and peach sweaters which make us want to run to the closest store and try them on so we can channel our inner ballerina.
Ogden, who joined the company in 1998, has no problem modeling in front of the camera; just recently the blond beauty starred in the short film "Lost In Motion II."
Here's a peek at the photo shoot:
More pics: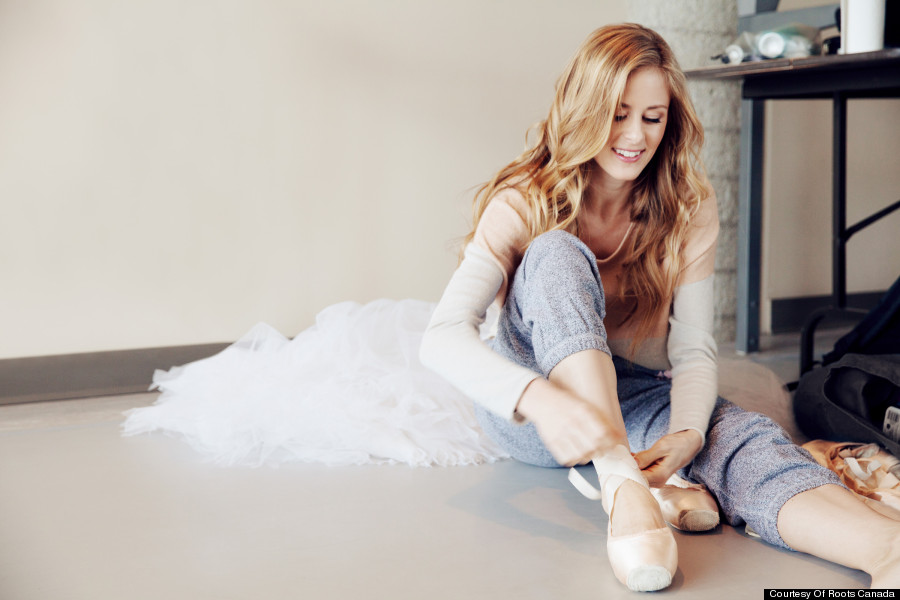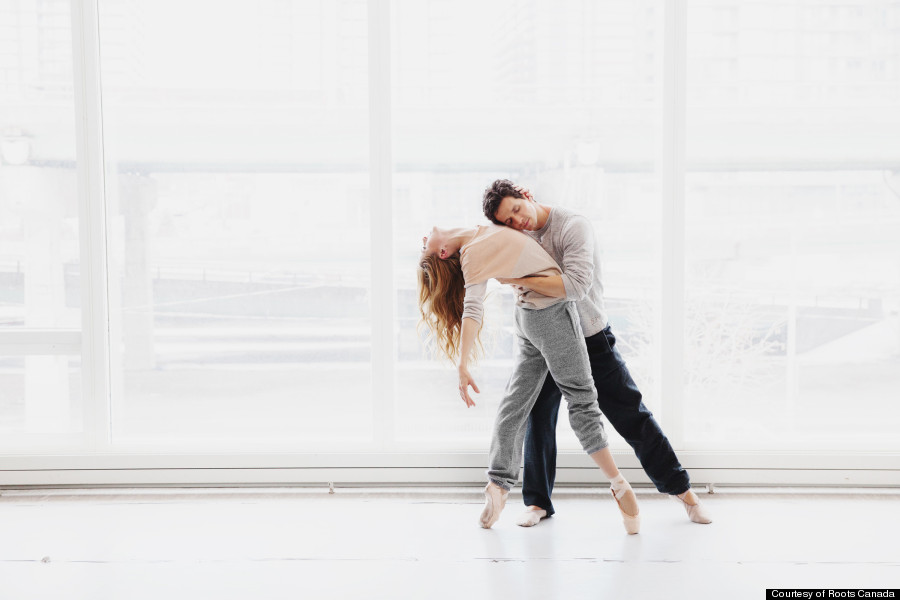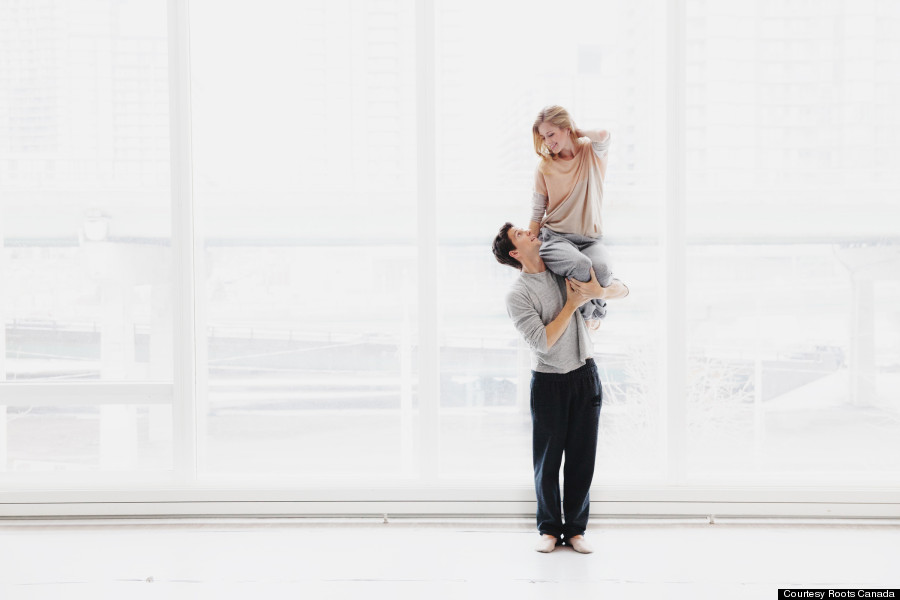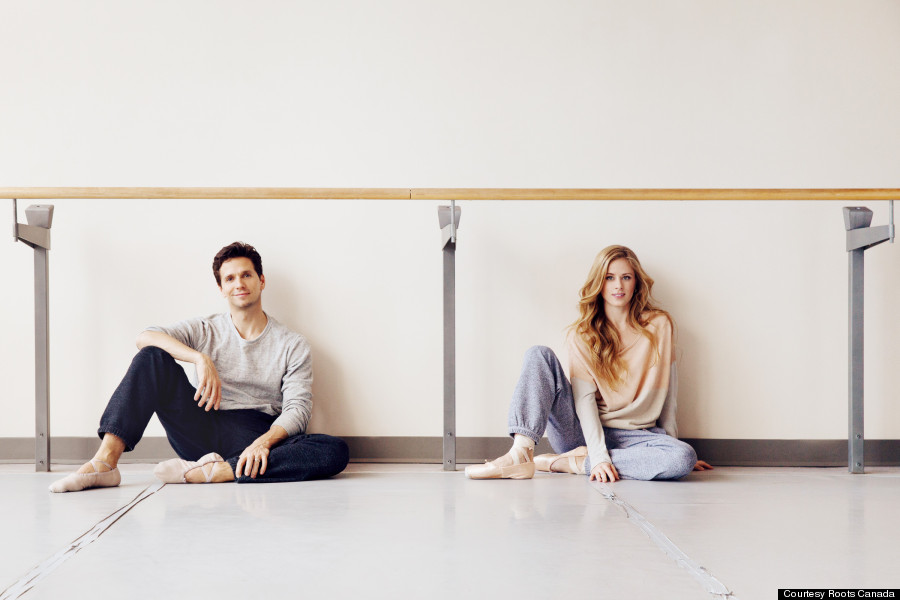 Check out more photos here.