Richard Shotwell/Invision/AP
After a disappointing red carpet showing at the 2014 Grammys on Sunday, Katy Perry tried her luck again at a Beatles event in L.A. on Monday.
Unfortunately, the "Prism" singer didn't quite hit the mark.
At 'The Night That Changed America: A Grammy Salute To The Beatles,' the 29-year-old wore a voluminous floral Dolce & Gabbana gown and cape that hid her cute figure and made it look as if she were wearing a curtain.
With all the loose gowns Katy has been sporting lately (see her Grammys after-party frock), it's only a matter of time before the pregnancy rumours abound.
Not that we dislike voluminous outfits, au contraire: when done right, a loose frock can look super chic like the '20s style black dress Angelina Jolie wore at the "Salt" premiere or the Marie Antoinette-inspired Christian Dior gown Diane Kruger wore a couple years ago.
John Mayer, help your girlfriend out!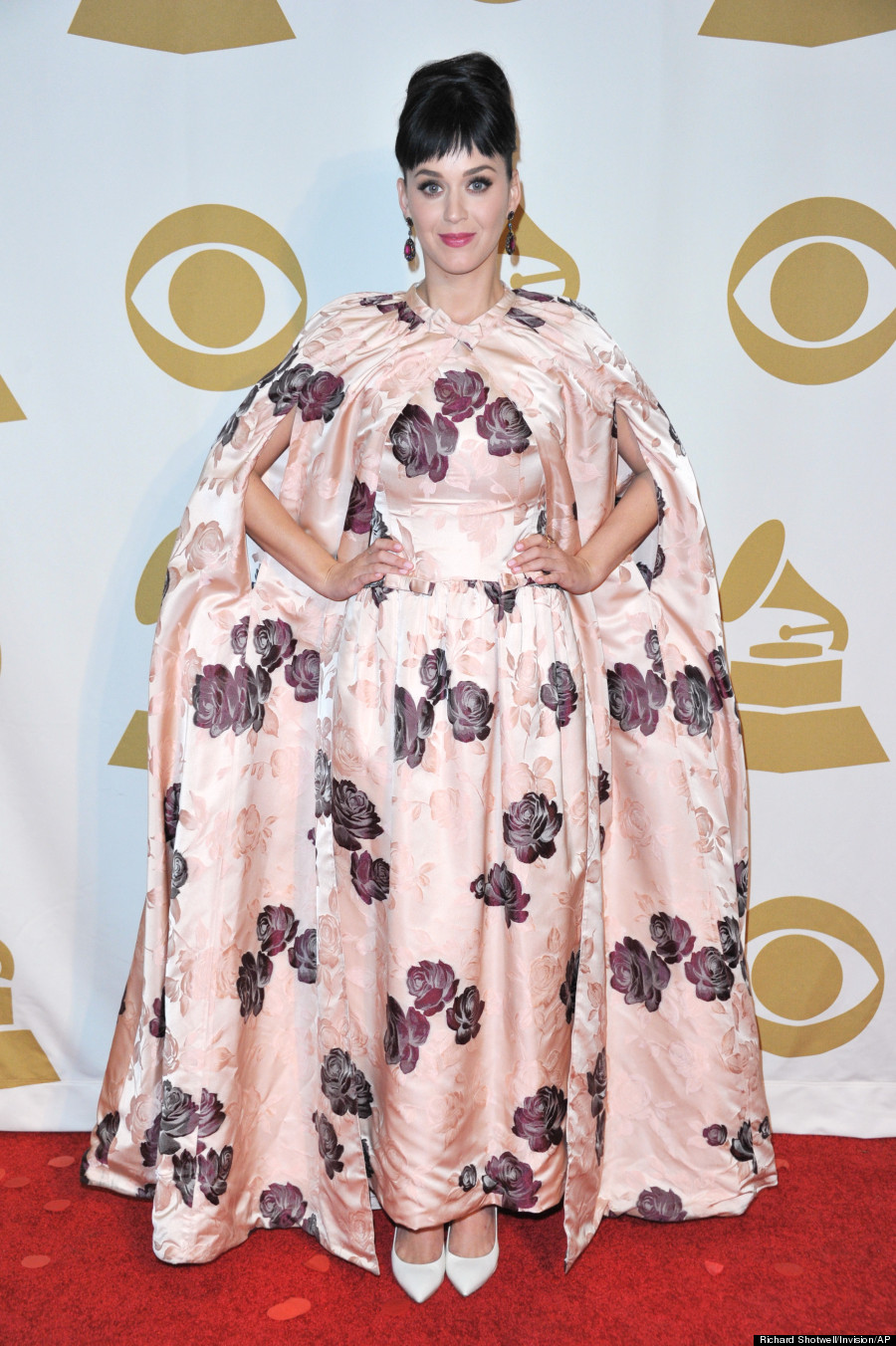 Also on HuffPost