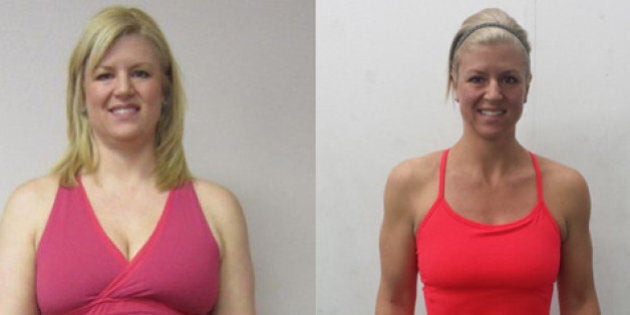 By The Numbers: 204 at my heaviest, and currently 151, total weight loss of 54 pounds
The Weight Gain: I was fairly athletic as a child so my weight was never an issue. The weight gain really began after the birth of my two children (my youngest is now almost 13 years old, so it has clearly been an excuse for a long time). I tried several different diets like Weight Watchers, but nothing seemed to work.
The Final Straw: I think that the biggest moment of realization was when I was looking at old pictures of myself and my children said, "Mommy, you used to be skinny." That did it for me. I had always seen myself as a fit mom, but the reality was that I wasn't fit any longer. In Dec. 2012, I didn't make resolutions, however, I felt this was the year I made a commitment to become fit again.
Story Continues Below. Check out more of our inspiring weight loss stories: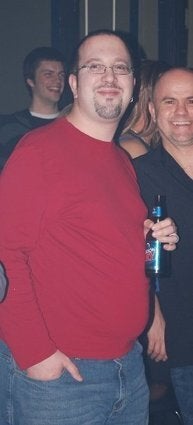 Lost It: Weight Loss Success Stories
Fast forward to Feb. 2013: this was first time and I was going to do this for myself. The first workouts were tough, but I also knew that it wasn't going to be easy.
Once I started to see progress, it became easier because I was motivated. When I started to take things seriously, I joined a six-week program at the boot camp and signed a commitment document. This was key, as I was being held accountable.
The Food Element: I started eating clean and ate more veggies and high protein meals. I also increased my water intake. I gave up sugar, all "bad" carbs and eliminated all white flour, rice, pasta etc. I also gave up alcohol for the first six weeks of my transformation to reset my body.
Eliminating carbs was difficult in the early days, it was like I was been removed from a carb fog and my body needed to readjust. In the early weeks I focused on limiting my calories, however I really didn't focus on counting calories all the way through — I just made better food choices.
The Exercise Factor: When I first joined GG, I was lucky to get to the gym once every three months. I would try a yoga class here or there, but nothing consistent. I did set small goals along the way. My first goal was to lose 15 pounds…once I did that I did increments of 10. My big goal was to drop 40 pounds in total, which I accomplished in late summer. I have since then dropped another 14 pounds from my goal. Now my focus is on leaning out and toning my body.
I currently work out at the boot camp three times per week. I also have incorporated running into my routine, I currently run about twice a week.
The Current Day-To-Day: I work full-time for a leading financial institution and my days are quite hectic. I also have two teenagers who keep me on my toes. In spite of my busy life, I ensure that my workouts are completed and always try to make good food choices along the way to stay on track.
The lifestyle changes I've made to my diet have been a big reason why I've been able to keep the weight off. However, I would say that the biggest part for me has been the fact that I am a part of a fantastic community at my boot camp that keeps me motivated daily.
Don't struggle with weight loss alone. Find a gym in your community that works with people on transforming lifestyles and then in turn it will transform your body. If I can do this anyone can!
Have a success story of your own? Send it to us at CanadaLiving@huffingtonpost.com and you could be featured on the site!