Jeff J Mitchell via Getty Images
Now here's a party that'll get you fired up.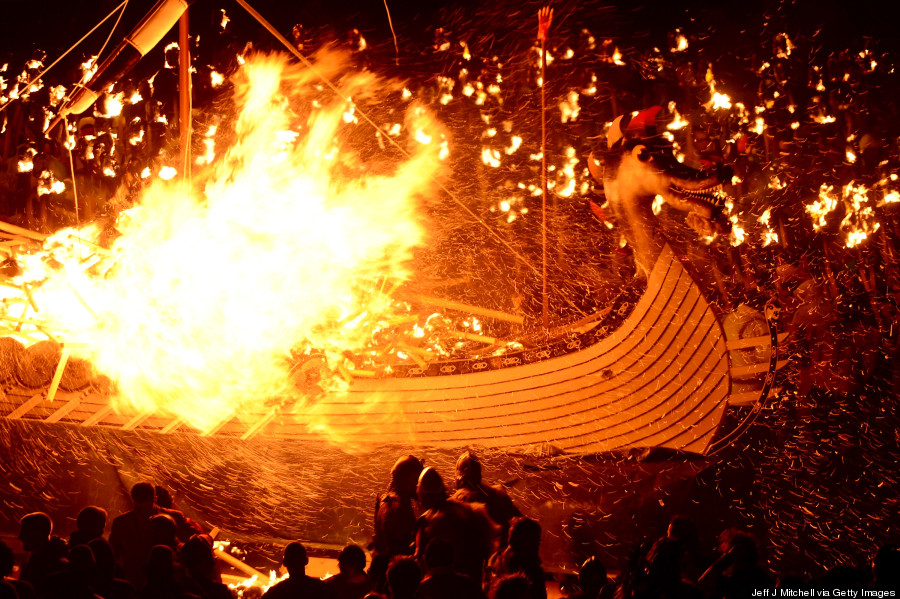 What you're looking at is "Up Helly Aa", the largest fire festival in all of Europe. Year after year, hundreds of locals and visitors gather in the village of Lerwick, located in the Shetland Islands of Scotland, to mark the Yule season with parades and plenty of fire.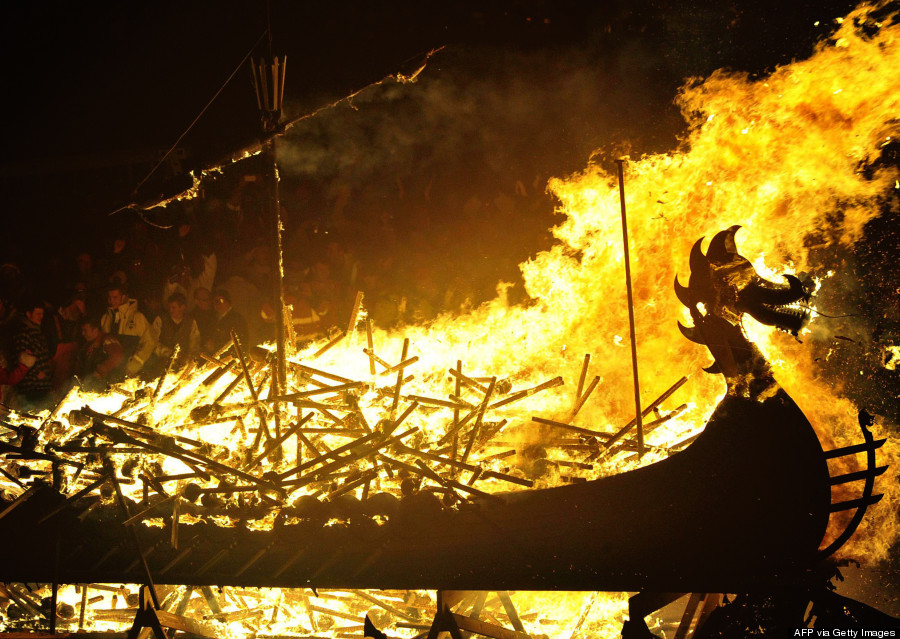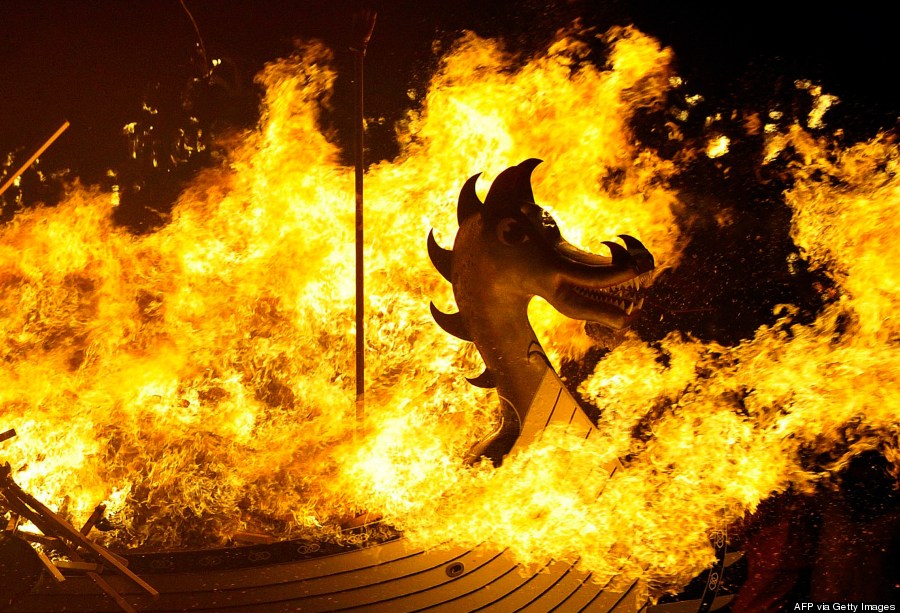 SUBSCRIBE AND FOLLOW
Get top stories and blog posts emailed to me each day. Newsletters may offer personalized content or advertisements. Learn more
It's kind of like Burning Man, minus the drugs and hippies. But what it lacks in '70s influences, it makes up with Vikings.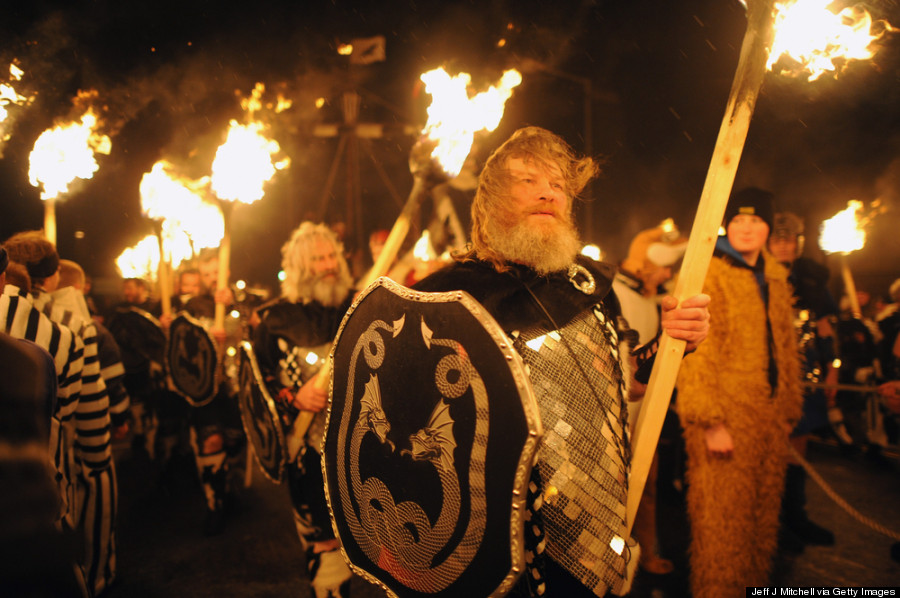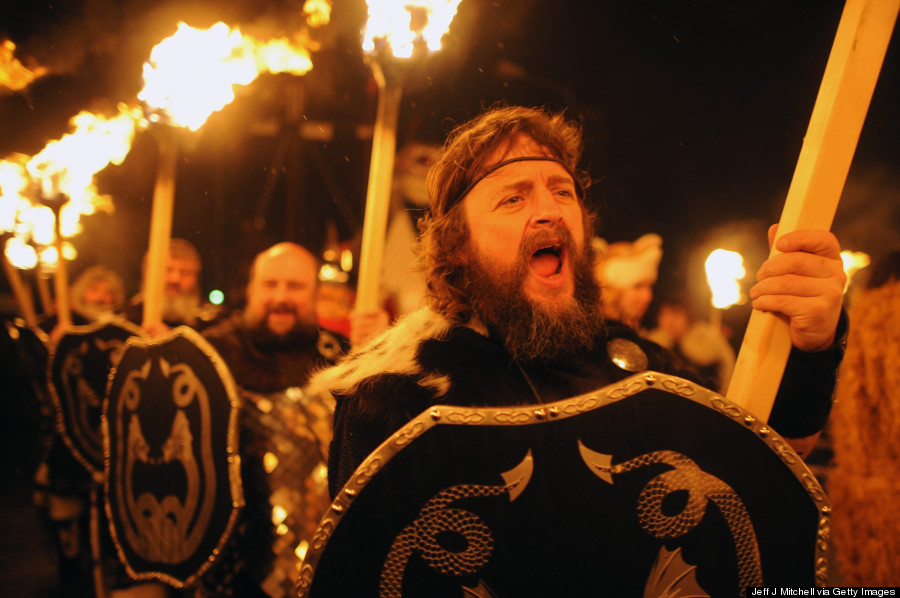 Yup. Vikings. Or at least volunteers who like to dress up like Vikings for a day.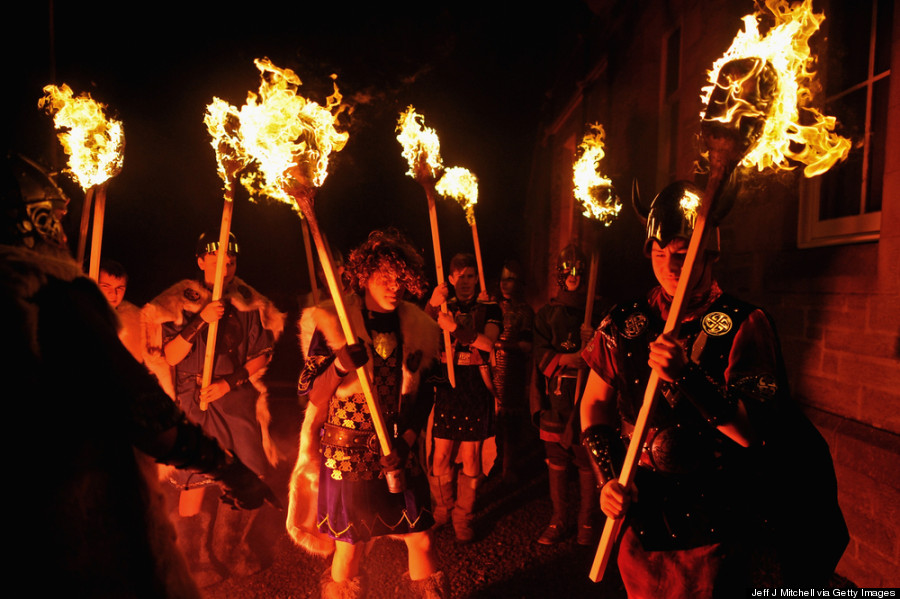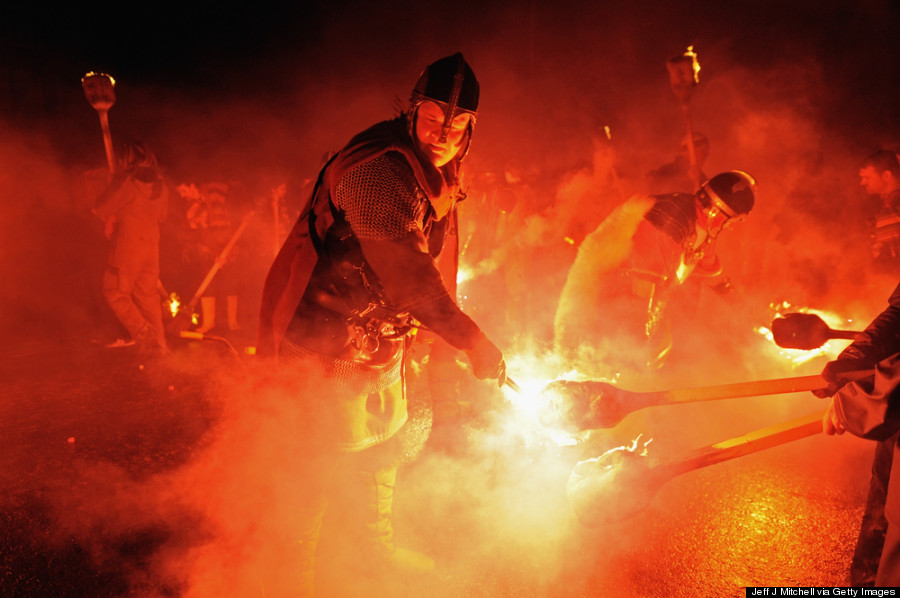 See, "Up Helly Aa" also pays tribute to the influences early Viking explorers left on Shetland. This is where the volunteers come into play: men armour up and form a group of latter-day Vikings, known as the "Jarl Squad". They're then led by the "Guizer Jarl", the head Viking, who marches everyone towards a giant wooden Viking longboat. Once their journey is complete, "guizer" toss their lit torches to burn down the boat.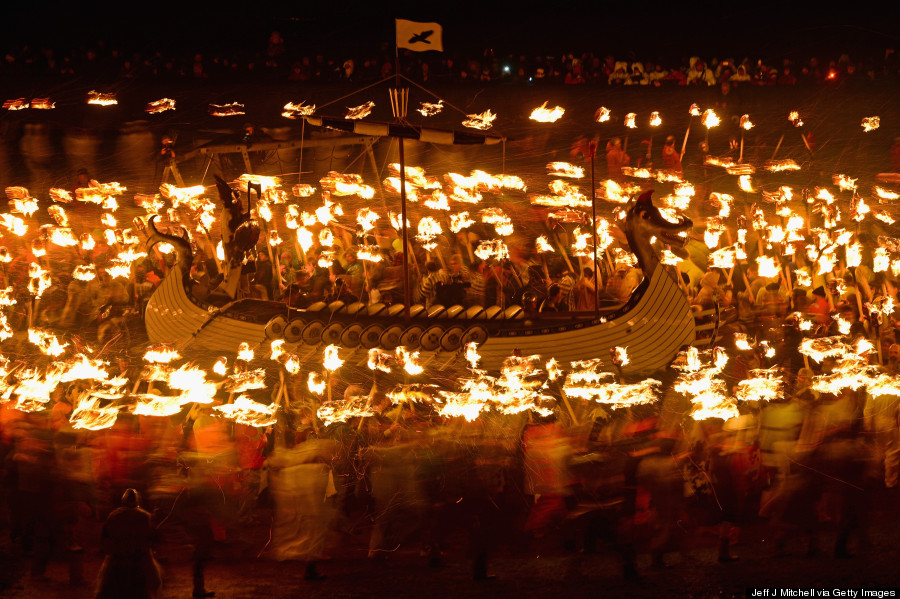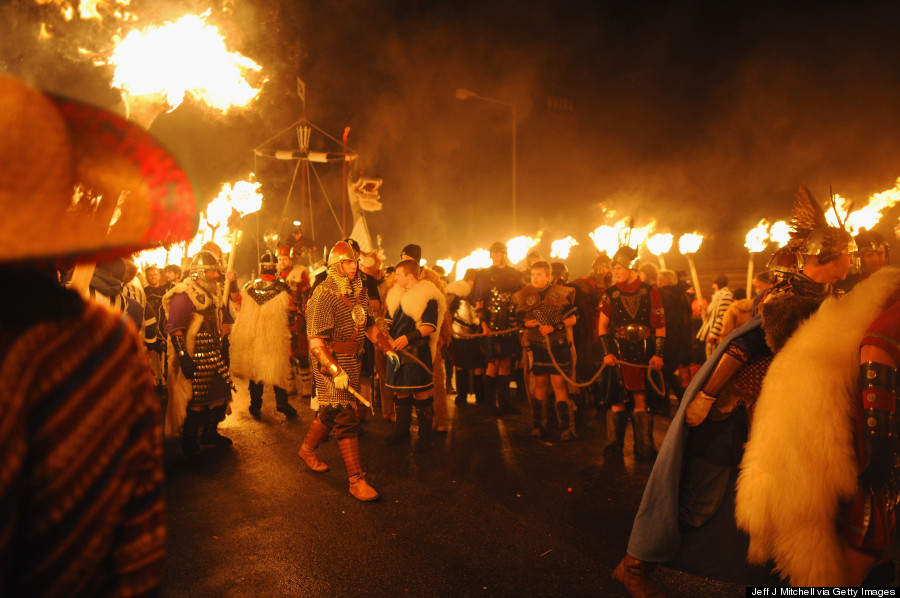 Everything then wraps up with 11 hours of visiting guest halls. Halls are open to welcome "guizers" as guests where they perform a special act. Afterwards, "guziers" pair up with the ladies in the hall for a brief dance before saying goodbye and repeating the process at the next hall.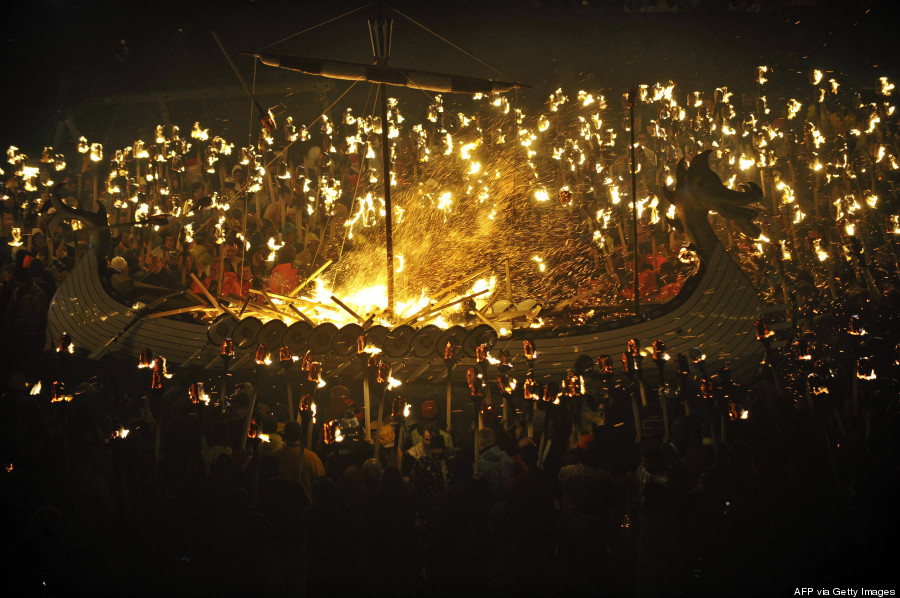 Now, this year's festivities may be over but there's always 2015 to take in the fiery sights and if that's too far away, take a look at what you missed on Tuesday in the gallery below.
Like this article? Follow us on Twitter
Also on HuffPost
Viking Up Helly Aa Fire Festival