Google remains the most influential brand in Canada, according to a new survey from Ipsos-Reid.
But two recognizable Canadian brands made it into the top 10 of a list otherwise dominated by U.S. names: Tim Hortons and President's Choice, in sixth and eighth place, respectively.
"When it comes to asking which brand is the most trustworthy, has the most presence or is most engaging – the answer can be a very personal one for many of us. This is because we increasingly identify with, relate to, and define ourselves by them – which gives brands something we can measure: influence."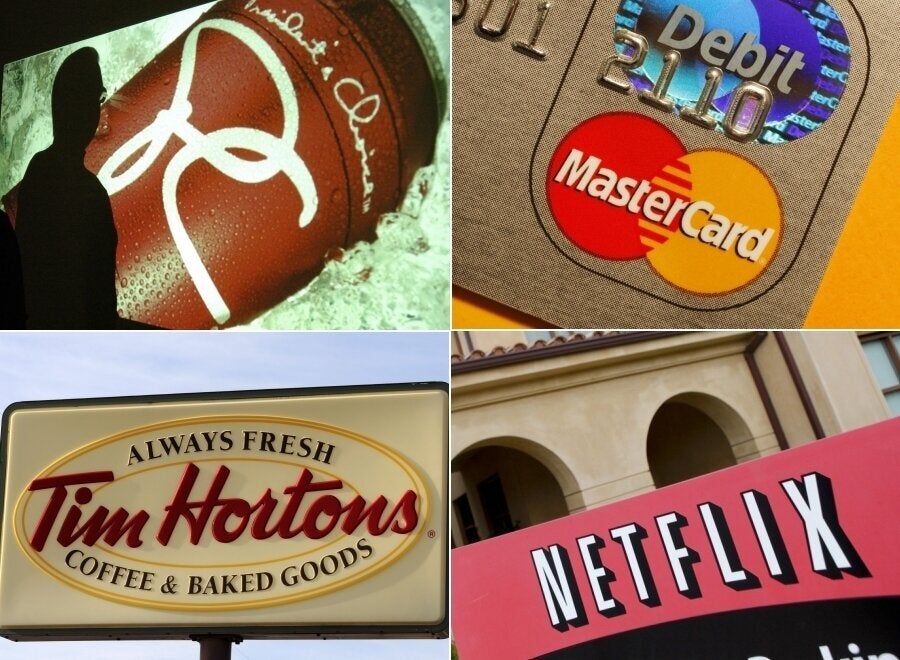 Most Influential Brands In Canada
The names that made the top 10 list have some things in common: They are almost all brands people would see or use on a daily basis, such as credit cards (Visa, MasterCard) and popular websites (Google, YouTube).
And Tim Hortons, the highest-ranked Canadian brand on the list, has an "enormous" presence in the country, Levy told the Financial Post, noting the company employs nearly 100,000 people across 3,400 locations.
And the biggest riser in the rankings? Netflix, whose TV and movie streaming service is quickly becoming a "daily basis" type of thing for many Canadians.
The Ipsos-Reid study surveyed 5,008 Canadians in December, 2013, asking them to rank brands on the basis of trustworthiness, presence, corporate citizenship, engagement and their reputation for being "leading edge."