PTBO Canada
What happens when seven guys make their own ice hut in the middle of a lake? They create the most epic Super Bowl entertainment room we've ever seen.
A group of dudes from Ennismore, Ont., designed and constructed their own man (ice) cave, fully equipped with a bar counter, hardwood floor, beer lights, a plasma TV and lots of beer. The ice hut was created by Lee Gynane, Jay and Ben Mark, Shawn Gallant, Aaron Davis, Tyler Sabatino and Greg Young, and also includes a 12-inch cathedral ceiling.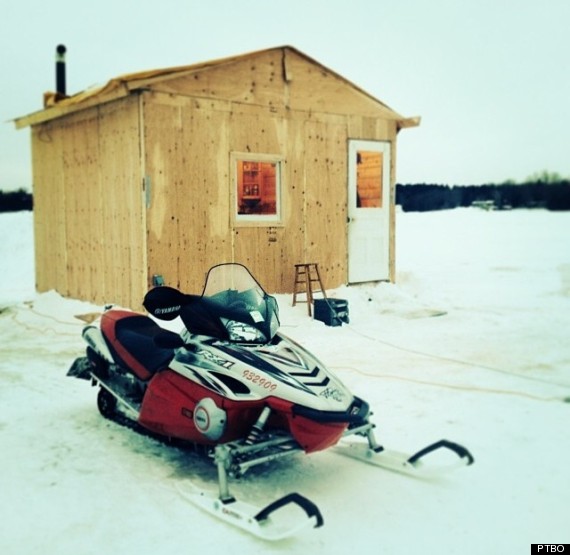 And if that didn't impress you, the hut on Chemong Lake also includes a fishing hole. Yes, a fishing hole. We guess we know what they'll be doing during the halftime show.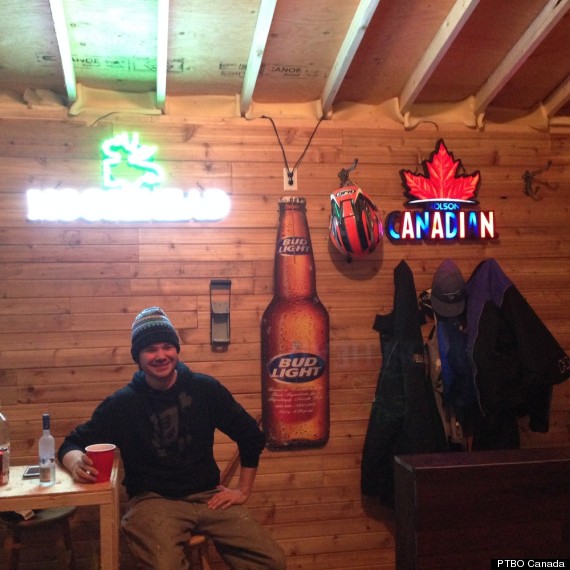 According to PTBOCanada, the hut owners will use a wood stove to heat the place, as well as cook in it, and say they don't spend nights there because they conveniently live five minutes away from the hut.
At this point, the only things they're missing are the bacon and poutine.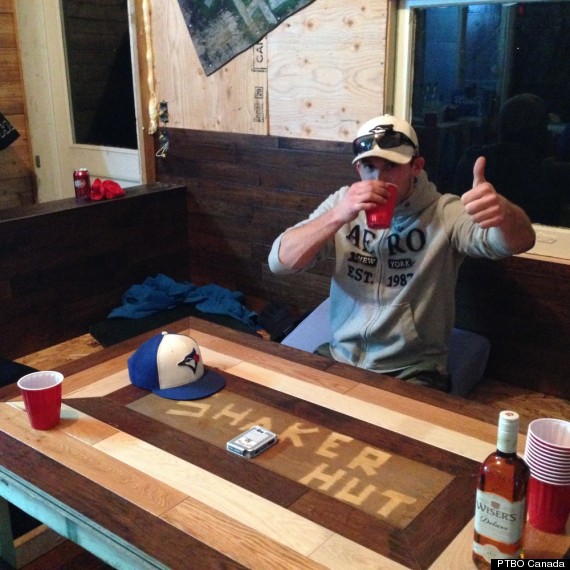 Or follow us on Twitter
Also on HuffPost
Super Bowl Commercials 2014