It's been another strange week in the life of Robert Bruce Ford.
First, the mayor of Canada's largest city told a reporter he had nothing to do with the murder of alleged gang member Anthony Smith.
Then he was named in a lawsuit by his sister's ex, who claims Ford orchestrated a vicious jailhouse beating to keep him quiet about the mayor's alleged ties to gangs and drugs.
Then, he came to the defence of troubled pop star Justin Bieber.
Then, Toronto had a budget to get sorted out.
SUBSCRIBE AND FOLLOW
Get top stories and blog posts emailed to me each day. Newsletters may offer personalized content or advertisements. Learn more
On Thursday, city council passed a $9.6-billion spending plan for the year but Ford's cost-cutting motions — which he claimed would save the city $60-million — were rejected.
The mayor, his brother Councillor Doug Ford and budget chair Frank Di Giorgio voted against the budget, which passed 35-9.
And though there was plenty of fireworks and barbs exchanged during 11 hours of debate, there were moments of levity as well.
Like when Di Giorgio and Ford were caught by Canadian Press photographer Chris Young in what appeared to be a tickle fight.
Behold.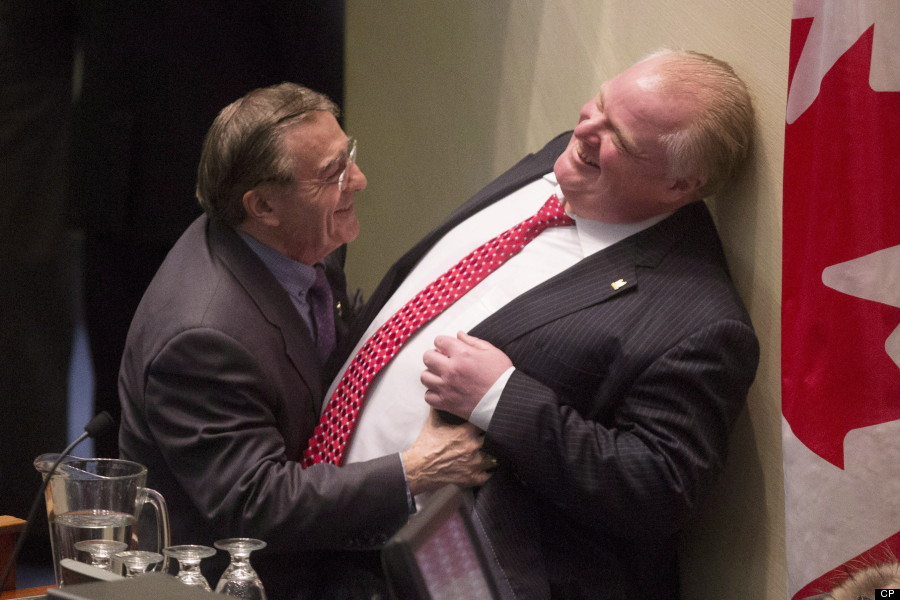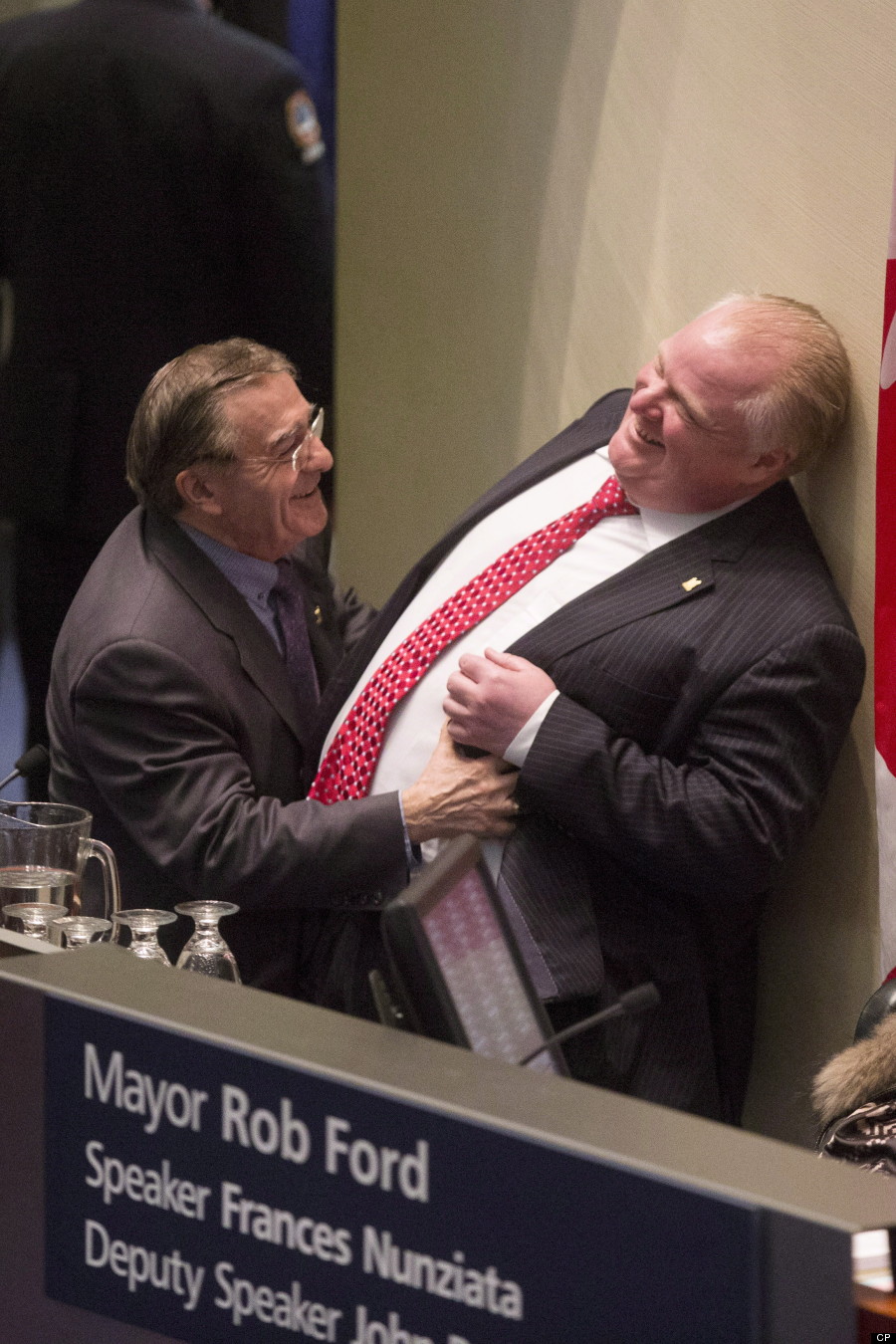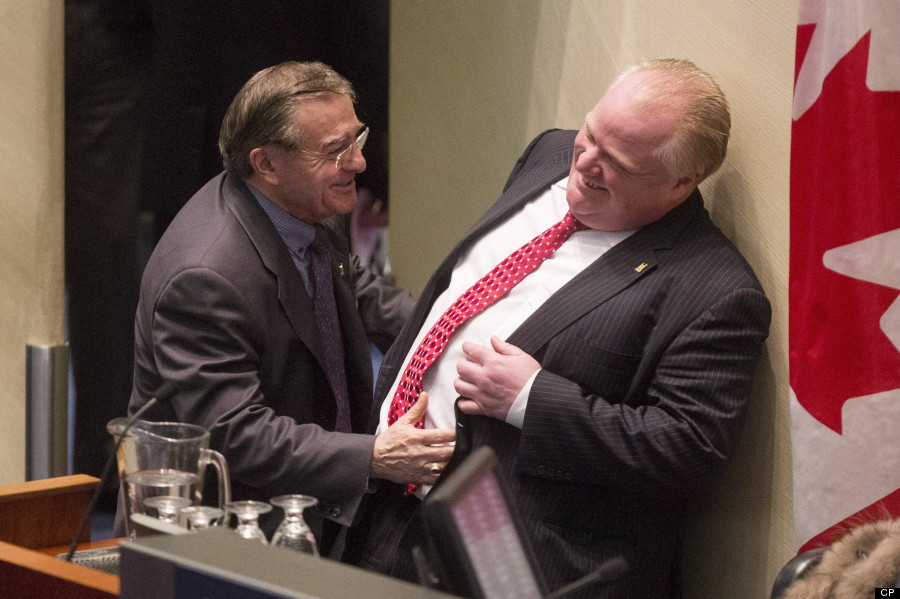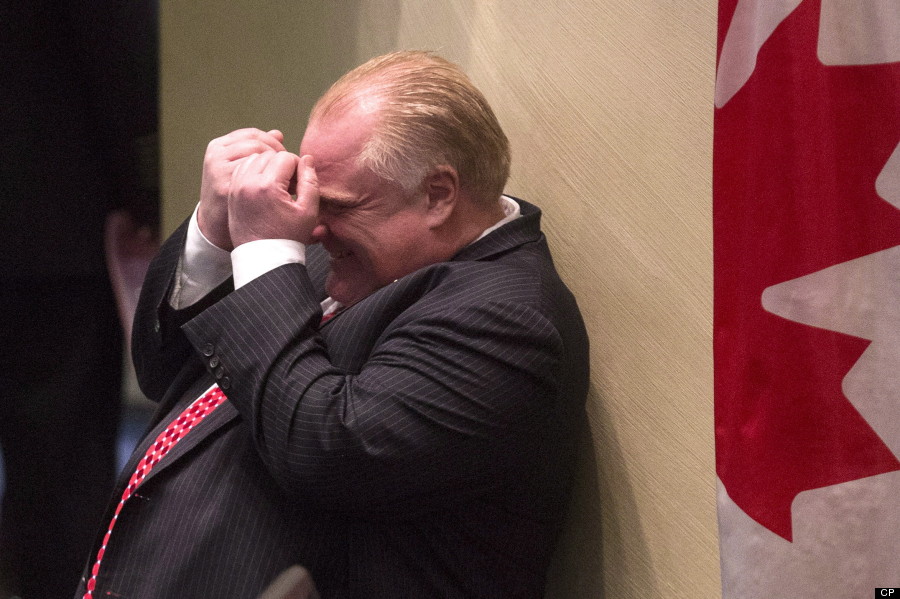 But Di Giorgio told The Toronto Sun's Don Peat that he wasn't tickling the mayor, merely rough-housing.
"The mayor and I share a background in football, any time the mayor, let's say gets angry with me, I say, 'You know what, we've got to settle this on the football field'," he said. "I said to him let's get down into a three-point stance and we'll fire out at each other and we'll see who wins on this thing."
Another instant classic. Move over, photo of Rob Ford with a milk moustache.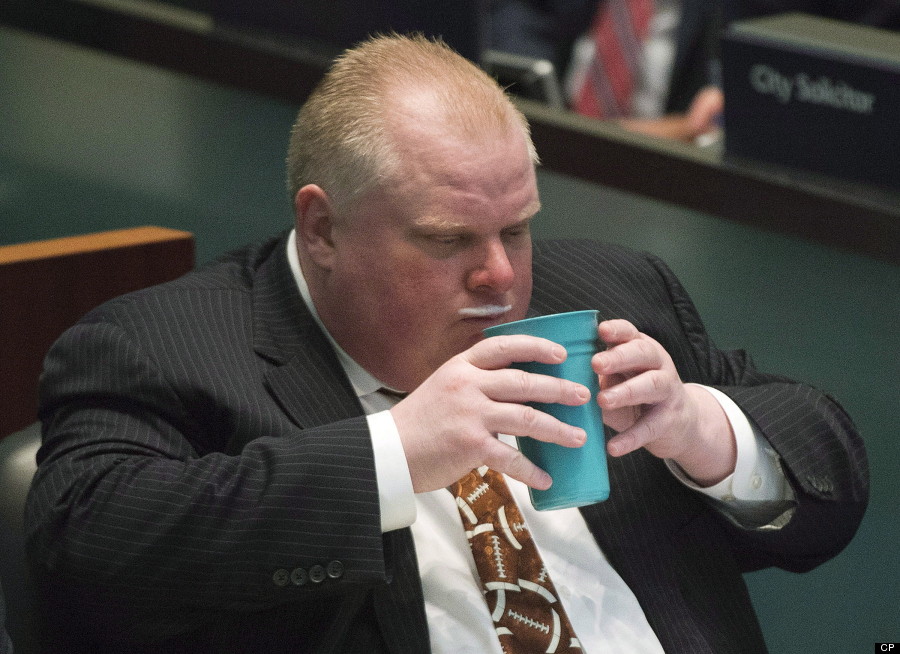 Also on HuffPost
The Many Faces Of Rob Ford