Hello
Prince George got his first taste of what it's like to be followed everywhere when he and his mum Kate Middleton got snapped by photographers, making the new cover of Hello! magazine.
The photos show Kate hanging on tight to the future King of England as they disembarked from a British Airways flight in St. Vincent last week before taking a private jet to the Caribbean island, Mustique.
The Duchess of Cambridge is seen laughing with her wee babe in her arms and is wearing a striped navy long-sleeve shirt (Ralph Lauren, natch), skinny jeans and big sunnies while the darling George sports a onesie and a striped sun hat.
The twosome were on holiday (Prince George's first) while Prince William stayed at home in England while taking a ten-week course in agricultural management at Cambridge University.
This is the first time the public has seen the third-in-line to the throne since his christening last October, and we can already see how much he has grown!
Georgie and Catherine joined her parents Michael and Carole Middleton (who celebrated her 59th birthday last week) as well as sister Pippa, who were staying in a €23,000-a-week villa on the exclusive private island.
The Mail reported that brother James Middleton and two bodyguards accompanied Kate on her journey.
No doubt they're getting the Prince ready for his first public tour abroad when Kate (and her newly lengthened hemlines) and William take him to Australia and New Zealand in April.
As for any question about whether the Royal Family will take any action over the published photographs, the Mirror reports that it's unlikely.
Ingrid Seward, the editor-in-chief of Majesty magazine, said that the couple didn't have much ground for complaint as the photos were taken in a public space.
"This is the first pap picture of Prince George," said Seward, "and it will probably be the first of many."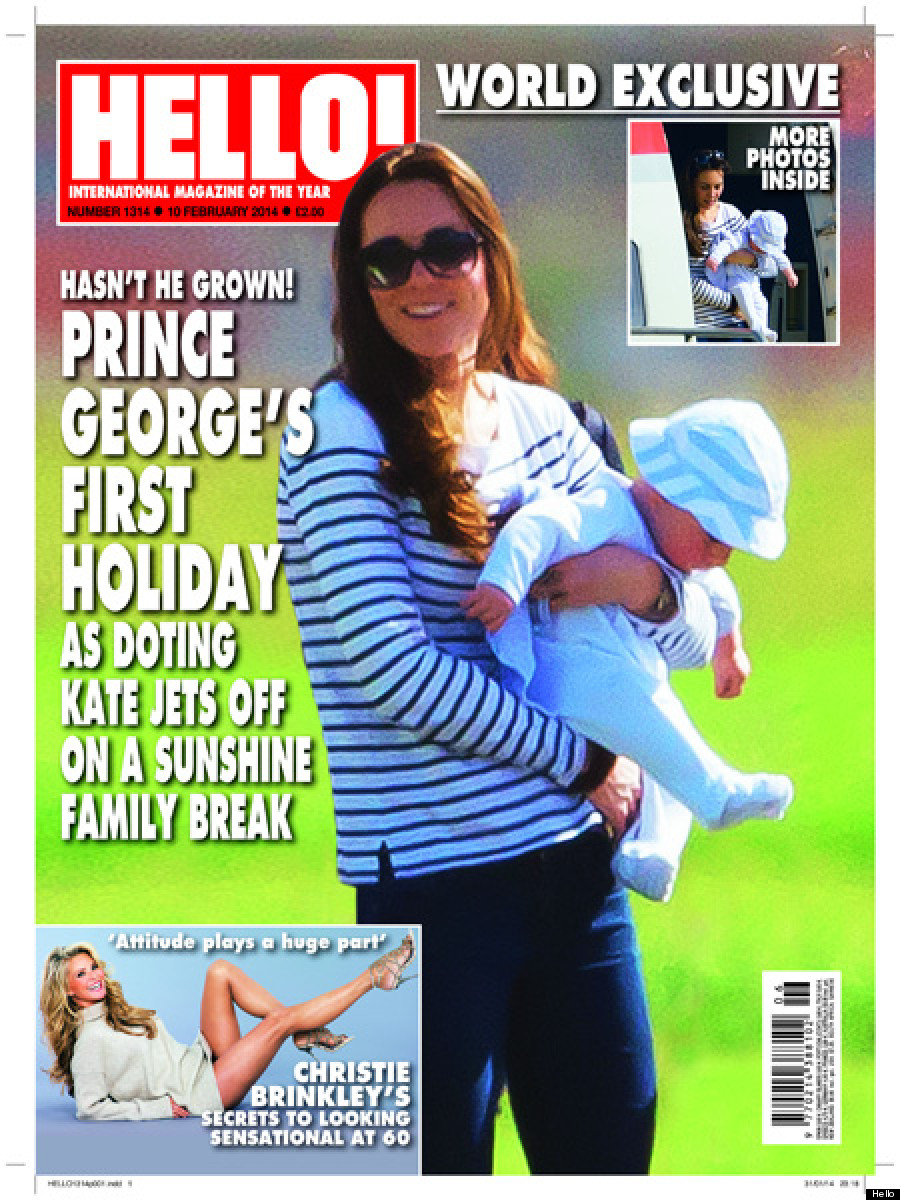 Also on HuffPost
Kate Middleton's Most Memorable Royal Appearances