Lululemon via Facebook
Fresh off a horrible year full of quality issues, controversial remarks by its CEO and stock downgrades, Lululemon is looking to turn things around in 2014. And it's using a tried, tested and true marketing method: Appeal to kids.
Lululemon plans to accelerate the development of its Ivivva Athletica brand, which sells yoga clothing targeted at the six-to-12 age group, the Vancouver-based company said during its most recent earnings call.
While Lululemon stores in the U.S. and Canada saw double-digit sales losses over the past year, Ivivva Athletica saw a 17-per-cent sales surge, making it one of the few bright spots for the struggling company, whose stock -- which was trading around $45 U.S. on Wednesday -- has lost some 45 per cent of its value since it peaked last May.
The first Ivivva stores opened in Vancouver, Victoria and Calgary in 2009, but the brand didn't have an online presence until 2011. There are now 11 locations in Canada and 22 in the U.S.
Like its sister stores for adults, Ivivva locations feature dance, yoga and athletic classes, and the retailer's blog posts motivational advice and fan pictures.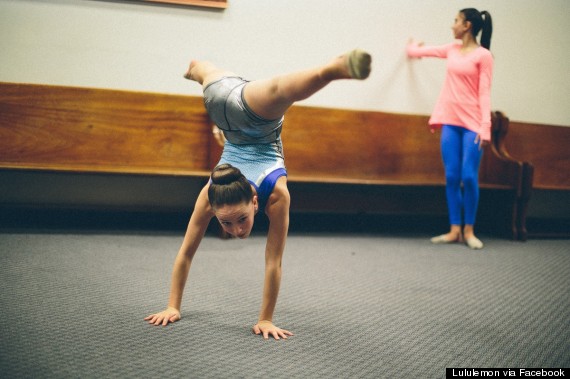 "It's a huge niche market that was missing," then-Lululemon CEO Christine Day said in 2009, adding that the chain was conceived as a response to young customers who were buying sizes meant for petite women.
"We have the opportunity to do it right in a unique community way and want to be first to the market," she said.
Market analysts said a separate brand makes sense as some young girls may not want to be seen shopping in the same store as their moms.
Ivivva yogawear is less expensive than Lululemon's, but "substantially more expensive than most girls' activewear," reports Business Insider.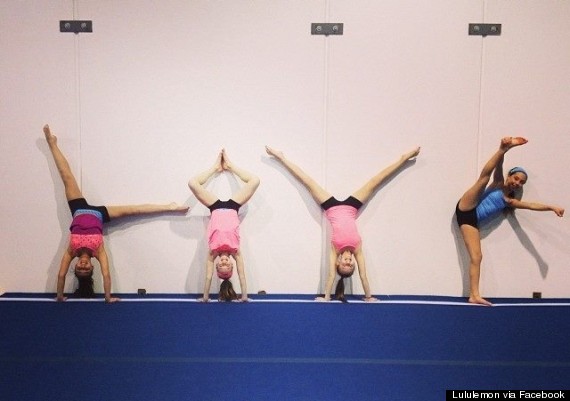 But the problems plaguing Lululemon appear to be plaguing Ivivva as well. BI reports that users of Ivivva's Facebook page have left comments complaining about sheerness and pilling — the same problems that gave Lululemon so much negative publicity last year.
"These were great for the first two months but then they started pilling!" a Facebook user wrote, referring to a pair of yoga pants. "I got them less than six months ago and the pilling makes them almost unwearable, but worse they're beginning to get see through!"
But BI notes a majority of comments are positive. With nearly 48,000 Facebook fans and some breathless reviews from bloggers, the chain has garnered a following with many moms eager to introduce their daughters to yoga -- or at least to yogawear.
What do you think? Can kids rescue Lululemon from its doldrums? Let us know in the comments section.
Also on HuffPost