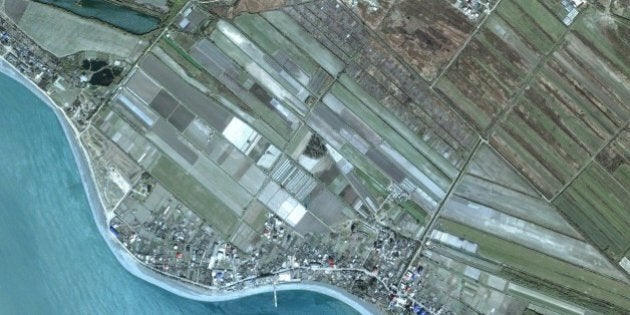 The opening ceremonies for the 2014 Sochi Olympics is fast approaching but criticism against the Russian host city have surfaced long before the official start.
Journalists stationed in Sochi were greeted to an Olympic village and park still under construction with days before the Feb. 7 start date. Reporters also took to Twitter to share some of the imperfections and stories awaiting them within the first days of arrival in the city.
But to the credit of Olympic officials in Russia, the country has had a fair amount of work to do since winning the bid in 2006. Sochi, while widely considered as a resort town, has a population of roughly 400,000 and sees about two million tourists a year. In order to accommodate the influx of thousands of athletes, fans and members of the media, Russia had to build an Olympic city from the ground up.
And Google Maps has the photos to prove it.
This is what Sochi looked like back in April 2005, a year before it was even considered to host the Winter Games.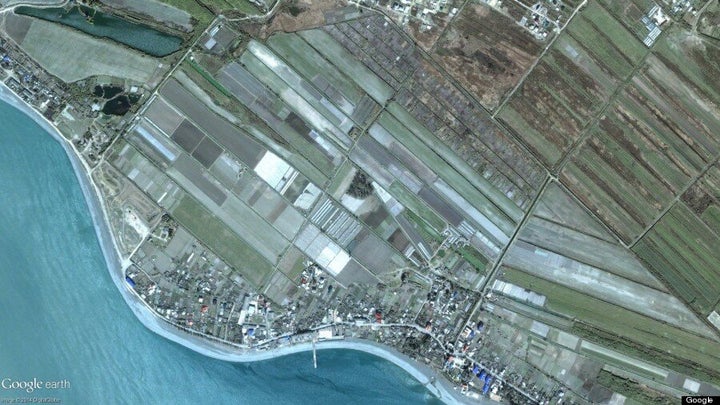 And here it is back in January 2014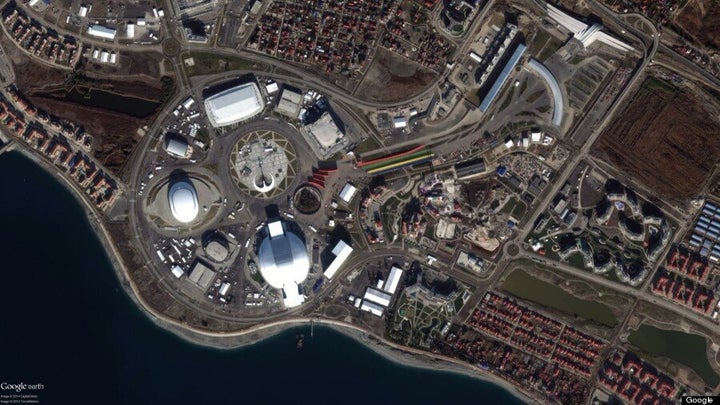 You can see the gradual progression from what's essentially open fields to a collection of Olympic venues, parks and arenas for athletes and spectators in the pictures below.
Here it is in September 2007: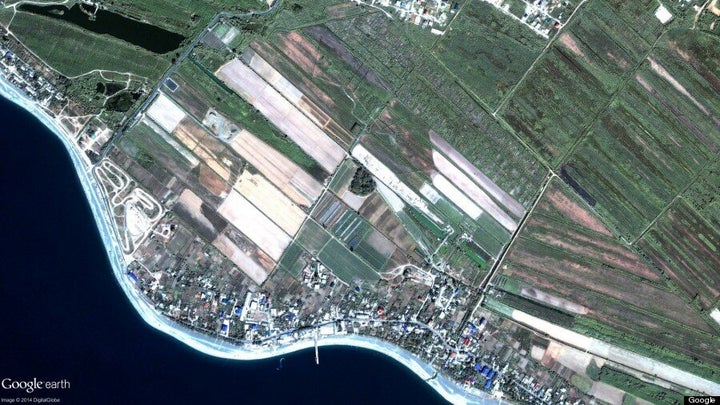 The situation as of March 2010: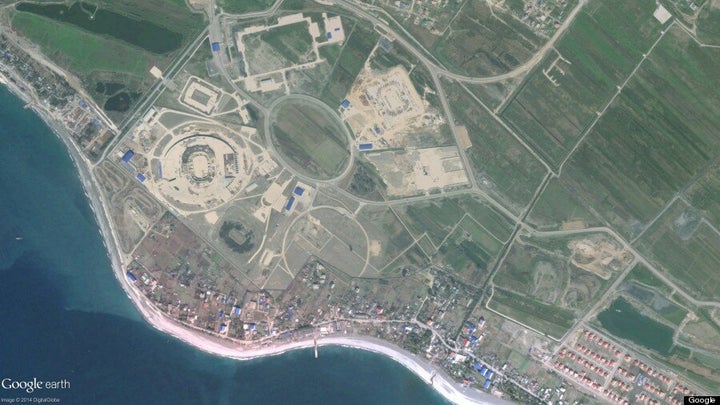 Construction as of September 2011: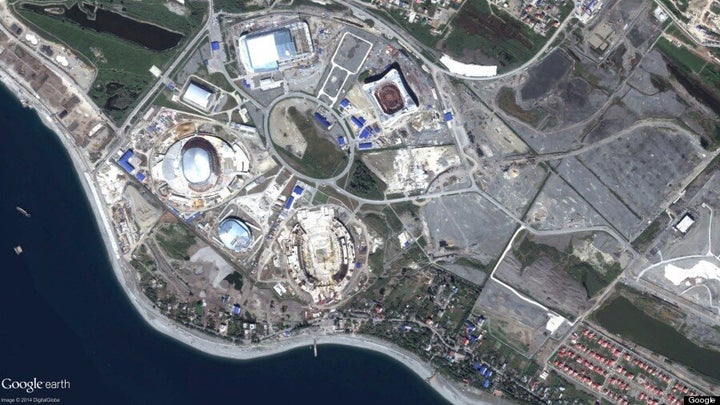 Getting closer as of March 2013: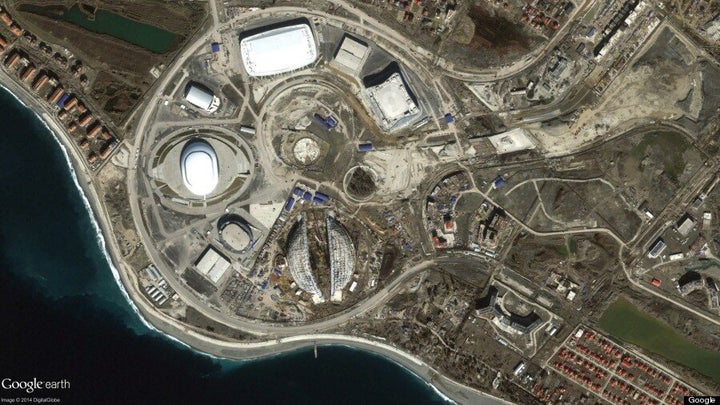 Nearing completion in November 2013: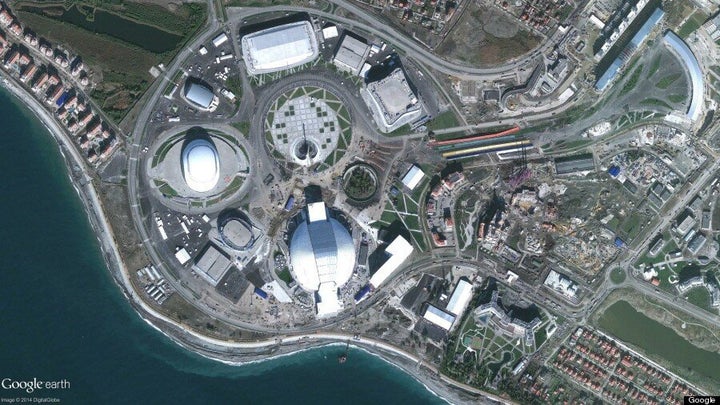 On Thursday, Dmitry Kozak, the deputy prime minister in charge for the Olympic preparation, addressed his critics, saying that the circulating photos of undrinkable water, incomplete hotel rooms and questionable fixtures were overblown, according to the Wall Street Journal.
Also fighting back against earlier media reports was Vladimir Yakunin, head of the national rail operator Russian Railways, the company responsible for most of Sochi's infrastructure. In his blog, Yakunin criticized the Western media for bias covered against Russia.
I will not repeat the content of publications, but their essence is the same - it is unconscionable judgments about the ambitions of the Russian authorities, the Olympic budget, categorical statements about companies - construction contractors, fear mongering about the fact that the Games in Sochi will not be provided with the necessary level of security, all kinds of hints and it ... At the same time there is no word about the quality of Olympic venues, that level of infrastructure Olympics has no analogues in the world. No mention there of the unique features of this region of Russia that, for sure, would be interested in a Western audience, not too familiar with our history and geography.
Still not sold in booking a trip to Sochi? Well, Google has also expanded its Streetview technology to map the host city for Olympic armchair tourists.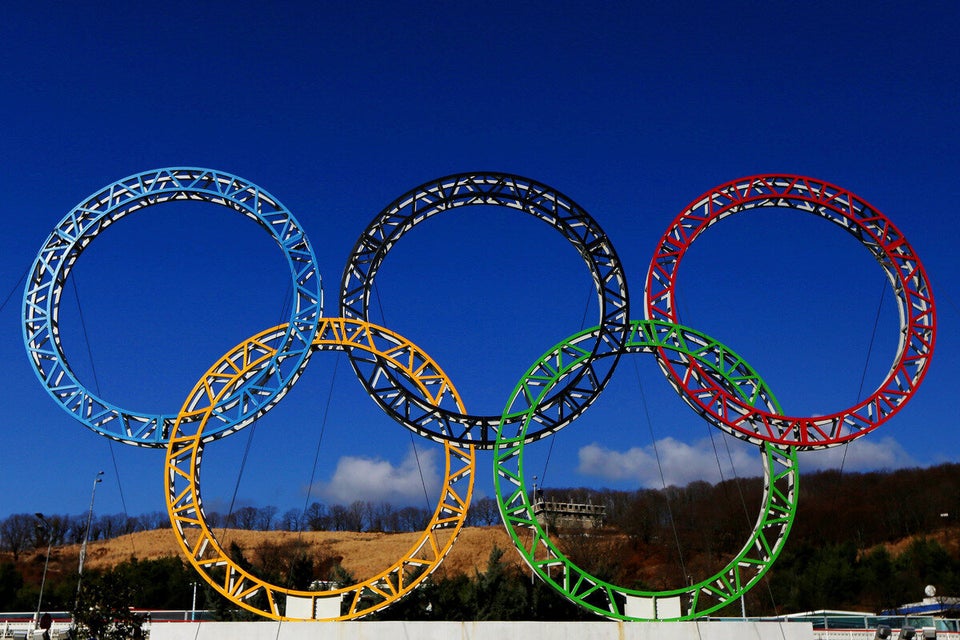 Russia Preps For 2014 Sochi Olympics