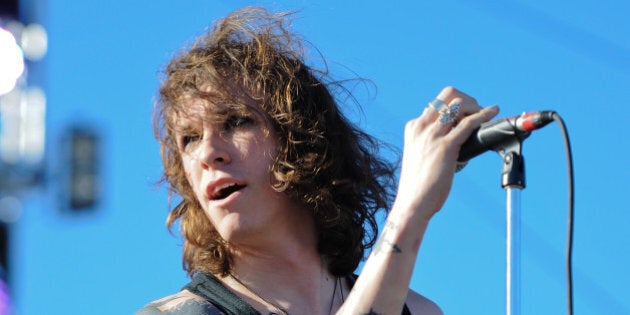 Punk rock, for all its dalliances with pop style and sound, remains a cry against the status quo. Transgender singer Laura Jane Grace does that triumphantly by merging the personal with the political on her band Against Me!'s latest longplayer "Transgender Dysphoria Blues" — arguably the boldest statement about transitioning ever put to music, which also happens to be one of the boldest rock albums in recent memory.
"I wanted to make a record that would make the right people uncomfortable," says Grace. "Hopefully it doesn't make everyone uncomfortable! But I definitely want to address things head-on and be direct."
Against Me! formed in Gainesville, Florida in 1997 and enjoyed its biggest commercial success with the 2010 album, "White Crosses," before being dropped by its major label, Sire. A new chapter was dawning for the band, and its lead singer/guitarist. Their subsequent album, "Transgender Dysphoria Blues," was half-written before Grace's public coming out and was originally a tale of a fictional transsexual prostitute. But it soon became clear what it was really all about.
"I wasn't really thinking 'I'm going to write a coming out record,'" she says. "The songs just started coming together, and I realized I would have to come to terms with these lyrics. I couldn't stop writing from that perspective, or addressing these things. I guess it was me pushing myself, subconsciously. Once I came out, it was completely liberating. In the past when I was writing about these things, it was metaphoric. So being able to be blunt, and directly say things, it was what I needed to do."
Grace credits other trans artists such as actress Laverne Cox ("Orange is the New Black") and Mina (formerly Keith) Caputo, the singer of New York metal band Life of Agony, for encouraging her coming out. "Seeing Mina announce publicly in 2011 was one of those big moments for me. Like, 'you're not alone.'"
Now, with "Transgender Dysphoria Blues," it's Laura Jane Grace's turn to inspire others. Quite apart from its lyrical themes, the album is the kind of big rock record with the potential for major crossover, a la Green Day's "American Idiot."
It boasts radio-ready pop smashes ("Unconditional Love," "Dead Friend"), angry punk piss-takes ("Osama Bin Laden as the Crucified Christ," "Drinking with the Jocks") and ballads reminiscent of the band's early explorations in indie folk ("Two Coffins"). It entered the Billboard 200 in the Top 25 (the band's highest charting album ever) and they've even performed "FuckMyLife666" on David Letterman last month.
But the album's cornerstones are the title track and "True Trans Soul Rebel" which has already been taking off as a popular sing-along anthem at Against Me! gigs.
"To me, it feels like there's real momentum. Within the trans community, more and more people are becoming visible. I just want to be a part of that, and push that momentum. I'm a musician, I'm in a band, and I put out records, that's what I do. That's what I'm always going to do," she says.
"Getting on stage and doing a song like 'True Trans Soul Rebel,' singing 'does God bless your transsexual heart?' and seeing people sing that back to me, is almost like an out-of-body experience. I think, 'this is really my life.' It's one of those moments when you realize you're actually addressing something, and it's making a change."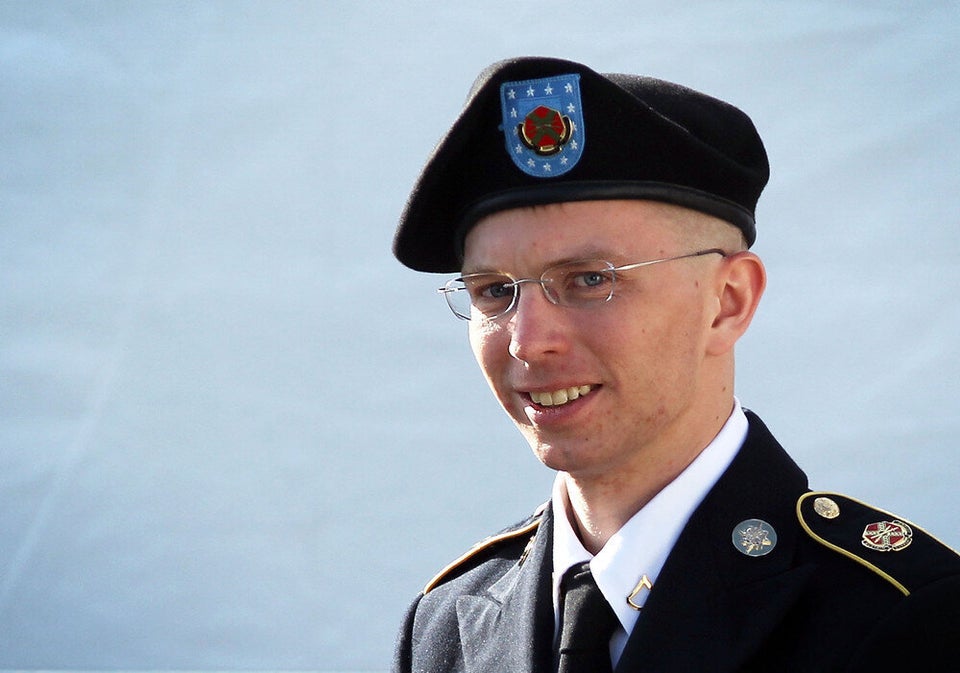 Biggest Transgender Moments of 2013