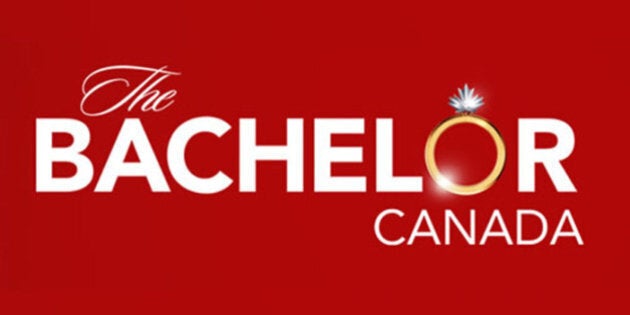 Your favourite guilty pleasure is back -- or, to be more precise, will be returning in the fall of 2014.
"The Bachelor Canada," which had its inaugural season last year, is coming back to City, and the team behind the show is promising a bigger, better spectacle this time around. At the Toronto casting auditions, hundreds of women filtered through the front lobby of the Grand Hotel, dressed in barely-there cocktail dresses. The scent of flowery perfume almost masked the heaviness of anticipation, which was palpable in the air. High stilettos, short skirts and provocative cuts were the order of the day.
HuffPost Canada TV was on the scene (of course), and we spoke with a few of the bachelorette hopefuls as well as "Bachelor Canada" executive producer Sean De Vries to get the dirt on what's to come. While De Vries was a bit vague (he has to be so early in production), he gave us some tidbits about what they're looking for in terms of contestants, the titular Bachelor, and what'll be different about Season 2.
This is probably the hardest part about producing "The Bachelor Canada" -- for obvious reasons: not only is this guy the focal point of the show, but he has to carry it the whole way through. Viewers need to care about him, and want him to find happiness. Of course, he has to be eye candy too.
"We don't get as many guys," said De Vries. "In the States, I know they have trouble finding the Bachelor. It's harder to find him because they're searching for only one. The standard of that guy has to be pretty epic."
Sometimes the audition search is so fruitless, the producers have to actively cast for him.
"We're also actively searching for the Bachelor too," he said. "We've opened it up across the country, but we know we're looking for a very specific person. He has to be someone that you, as the viewer, will invest 14 hours of your life wishing for him to succeed. You have to like this guy. He has to be ready for his next stage in life, and be a really good guy."
What's Different About This Season?
Don't worry, not too much. Dramatic stakes remain high following last season's hectic pace. The only major difference planned is to adjust the length of the episodes. (This is mainly to deal with that "reality TV bloat," [my term] where episodes seem to drag on forever.)
"Season 1 worked because we found a group of girls who were ready to get married, and we found a guy [Brad Smith] who was in that place as well," said De Vries. "This isn't like 'Survivor' or 'Celebrity Apprentice,' where it's a competition and there's going to be a winner at the end. This is about falling in love and being with someone. You really hope it works out. What I'd like to do this year is make the episodes shorter and tighter. I like the strength of tight one-hour episodes."
Women of every stripe filled the room at the Grand Hotel. Some were very young-looking, others were more mature, and some even brought along entourages of friends and family. One woman from Peterborough, Ont., Jessica, had a five-member posse with her, all wearing buttons with her face on them. Why was she here? "To find love!" she exclaimed with a smile. "I want to meet a guy who can be my best friend, who's at the same place in his life."
Most of the other women shared the same sentiment. Leane from Burlington, Ont., is looking for her "Prince Charming." "When I think of my dream man, I think of my dad and brother, who are both amazing guys," she said. "I want to find a really good person who cares about other people."
Then there were the more daring auditionees, like the woman who put her audition number sticker on her upper (and inner) thigh, or the woman with the revealing dress slits across her ... ample ... cleavage.
"The casting tour isn't like "Canada's Got Talent" or "Idol," because they don't bring an instrument or play a song," said De Vries. "You just meet people and get to know them. It's a different kind of conversation, like an interview. People have such great stories. There's a strong prejudice among critics and the general public: 'Oh, they must be desperate, they want to be on TV.' That's not really true. I've met some of the nicest people in my life at these auditions, who have great careers and all the rest, but they just want to find someone. You do get the ones that fit the cynical model, but you also get a lot of fascinating people."
What Are They Looking For In A Bachelorette?
De Vries assured us that he was working hard to ensure that every province is represented in the casting. They'll be choosing 20-odd bachelorettes for Season 2, and they want a variety of races and personalities. (Native women, they're especially eager to cast you!) So what, exactly, were they looking for in a bachelorette?
"You look for people who stand out in the crowd," said De Vries. "You look for somebody who has a certain personality type who hits a spark. You have to want to learn more about them. That's not to say they have to be loud and obnoxious, it's that they know who they are and they're strong personalities in their type. If you're a quiet librarian type and you deliver it in a genuine way, then that's an interesting person. You want diversity, though -- like, you don't want 25 nurses from Saskatchewan. To be completely honest with you, this is a Canadian show, so we want representation from every province. We want to represent the country. It's a long list: you have to be ready to get married, you have to be in that place in your life, you have to give up seven weeks. It's tough."
So many people accuse reality show producers of manipulating the outcome. This aggravates De Vries, who assures us that whatever happens on "The Bachelor Canada" is 100 percent real; he cites the Season 1 finale, where one finalist basically dropped out last-minute, and Bachelor Brad Smith chose a woman no one thought he would.
"We have a small team, and it's shot almost documentary-style," said De Vries. "We say, 'This is their date, this is where they're going to show up,' and then we try to follow the action as much as we can. But under no circumstances do we dictate what happens."
"The Bachelor Canada" has an anticipated premiere in the fall of 2014 on City.
"Bachelor Canada" Season 1 Contestants: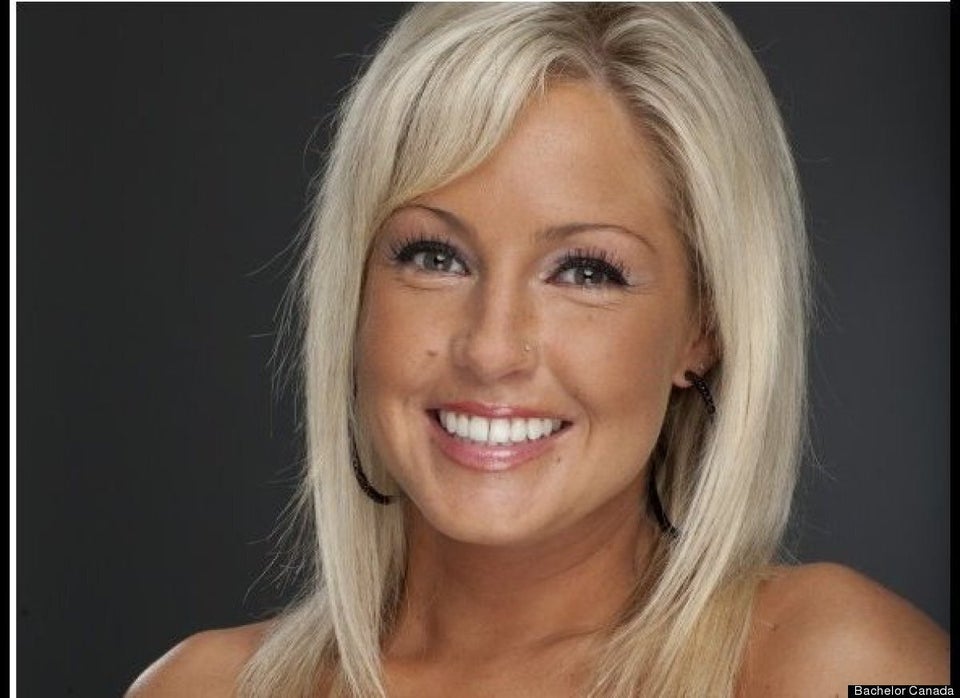 'The Bachelor Canada' Contestants