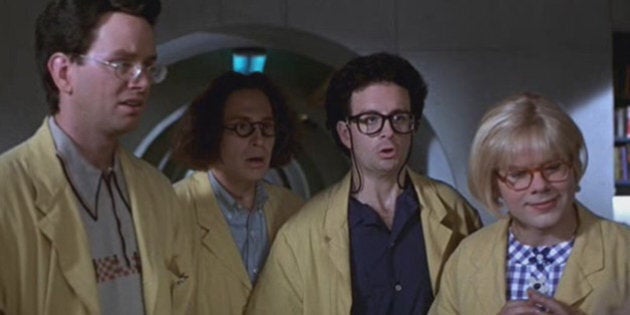 It's been a while since we've seen the Kids In The Hall all together in one place.
The five funnymen are doing a live staged reading of the 1996 cult film "Kids In The Hall: Brain Candy," including the debut screening of the film's original ending.
There will be musical accompaniment by the movie's original film score composer, Craig Northey of The Odds, and Chris Murphy and Gregory MacDonald of Sloan.
TOsketchfest 2014 will host over 40 troupes from across North America, March 6 - 16, 2014, at the Lower Ossington Theatre, Comedy Bar, Randolph Theatre and Queen Elizabeth Theatre.
Best Canadian TV Shows: Readers' Choice