An American couple on a romantic getaway found themselves afoul of Canadian border agents when it turned out they were packing heat, the National Post reports.
Just the small matter of a loaded handgun in the car's centre console. The husband, Louis DiNatale, claims he forgot it was there and didn't declare it to border agents.
When asked if he owned any weapons, the retired soldier said yes.

"Why?" asked the agent.

"I told him I was retired military, I had respect for weapons, and I had a concealed carry license to do so," DiNatale noted in his statement.

"He asked me when was the last time I had a weapon on me. I told him, 'Earlier that week.' He asked me again, 'Why?' I told him it was my right as an American citizen to do so."
Now, after a four-day detention at the border, the 46-year-old faces gun-smuggling charges that could send him to prison for three years.
(Because, apparently, gun smugglers haul weapons one at a time to Canada in the most obvious place imaginable.)
"It was an honest mistake," DiNatale, who works as a paralegal for the U.S. Army Corps of Engineers, told Postmedia News. "There's not even a traffic ticket in my background. Why would I come to Canada to bring a small weapon to smuggle in?"
DiNatale says they didn't want to be in Canada at all, claiming that while vacationing in Vermont, their diabolical GPS led them to northern climes.
After hours of listening to gospel music on long Vermont roads, the couple failed to get any guidance whatsoever from a higher power.
"My GPS didn't say, 'you're entering another country,'" DiNatale told the National Post.
Since then, DiNatale has also found himself entering another realm -- the land of gun-loving American forums.
And it seems to have declared war on Canada.
The indignation quickly spread from gun policy to, well, everything.
"I was there last summer with some friends," another poster reminisced. "The cross into Canada took about half hour and the entire time up there kind of sucked. People were in large part rude, things were expensive, and traffic laws suck."
Over at the National Gun Forum, a particularly uninformed, seemingly paranoid and likely armed poster wrote, "There's no Constitution in Canada. No Bill of Rights. I've been there. Have family up there. If they throw you in jail, you are at their mercy and whim."
"It's just that culture. It's very different than in Canada."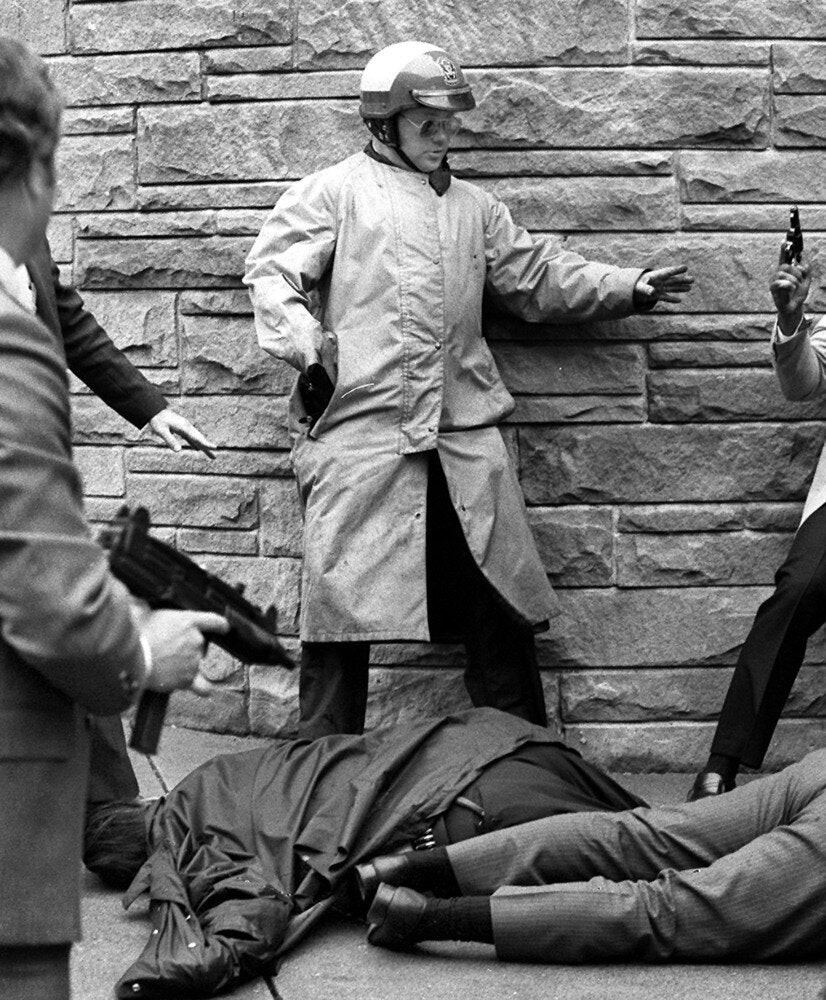 Pivotal Moments In The Federal Gun Control Debate