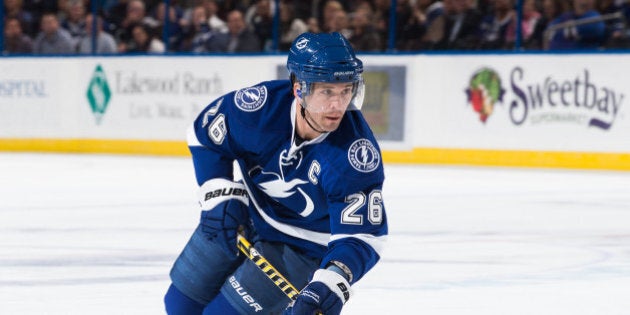 Tampa Bay Lightning forward Martin St. Louis will be joining Canada's men's hockey team at the Sochi Olympics.
Hockey Canada made the announcement on Thursday, the day after St. Louis' teammate Steven Stamkos announced he would not be joining the team due to a leg injury he sustained in November.
At 38, Sochi would likely be St. Louis' last chance to play at an Olympics. The captain of the Lightning played on the 2006 Olympics team. He has also played at the World Championships in 2008 and 2009 for Team Canada where the team got a silver medal both times. Despite this, Stamkos was left out the 2010 squad that won the gold medal in Vancouver.
St. Louis has won a Stanley Cup, an Art Ross Trophy and a Lester B. Pearson Trophy as part of the Lightning.