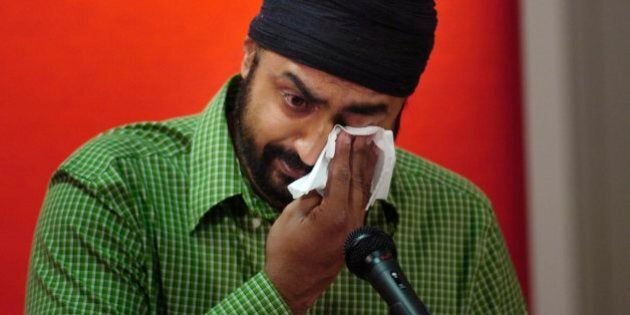 VANCOUVER - A British Columbia man convicted of murdering his pregnant wife has been stripped of his teaching licence for 25 years.
A recent decision by the provincial Teacher Regulation Branch says the agency doesn't have the authority to hand down a lifetime ban, but the penalty amounts to the same thing for Mukhtiar Panghali.
The high school science teacher was convicted three years ago of second-degree murder for killing his wife, Manjit, and then burning her body.
The 31-year-old elementary school teacher was four months pregnant when she disappeared on her way to a yoga class in the fall of 2006.
Panghali made a tearful plea at a news conference asking for tips that might lead to a killer.
He was sentenced to life in prison with no chance of parole for 15 years.