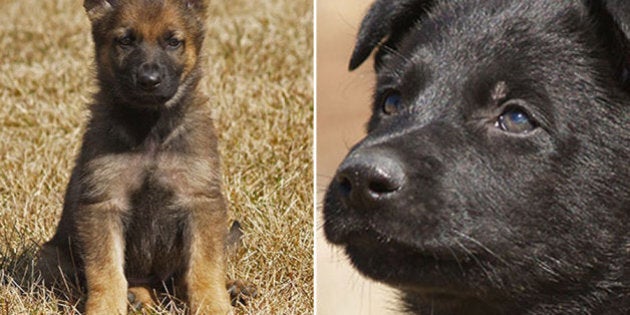 The RCMP are looking for help naming some of their adorable new recruits.
Canadians kids 16 and under are invited to submit their best names for 10 German Shepherd puppies recently born at the RCMP's police dog training school in Innisfail, Alta.
The names can be for male or female pups, can have no more than nine letters and must be one or two syllables.
They must also start with the letter G and police remind participants the names must be fitting for dogs working in police service.
"When thinking of names, it is important to keep in mind that these are working police dogs, not pets," says the RCMP in a press release.
Some suggestions from HuffPost Canada staff — who are not eligible to enter the contest — for "G" puppy names. And yes, some may be inappropriate for work purposes:
Like this article? Follow our Facebook page

Or follow us on Twitter