Did Rihanna just land her third Vogue cover?
If this Instagram photo is to be believed, the "Stay" singer is the fashion bible's March 2014 cover girl.
Vogue hasn't confirmed whether the cover is real (Anna Wintour, Grace Coddington and Andre Leon Talley are probably too busy sitting front row at New York Fashion Week) but it looks pretty legit.
In the cropped cover photo, RiRi wears a pixie cut, a sheer embellished short-sleeve top and denim pants and poses with one hand up to her head and the other resting on the hook of a belt loop.
Other pics show the new face of Balmain wearing a lip-print dress, a silver halter stunner and a grunge ensemble.
So, until we get confirmation that the photo is real, we're going to go ahead and say it: Rihanna looks amazing!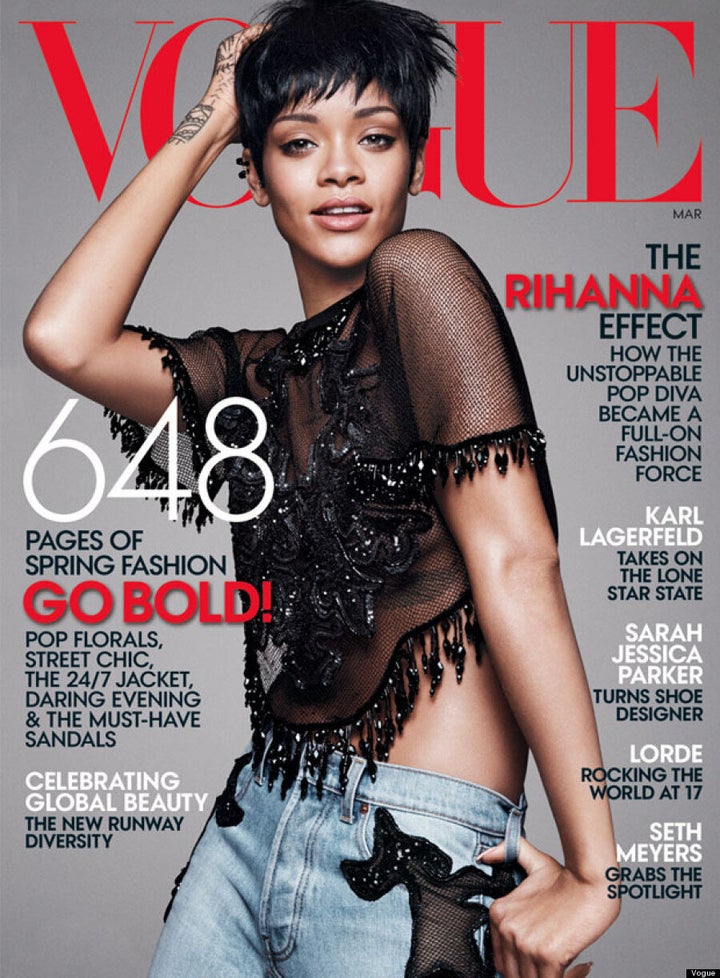 Check out her previous Vogue covers: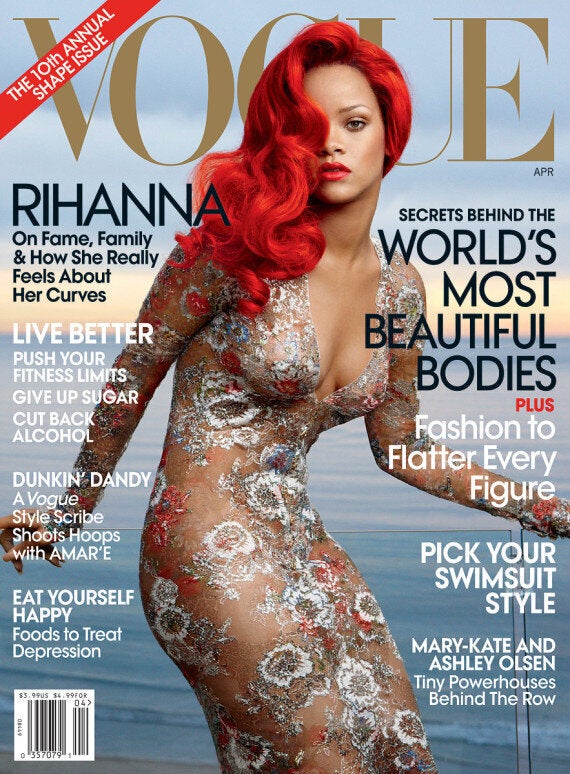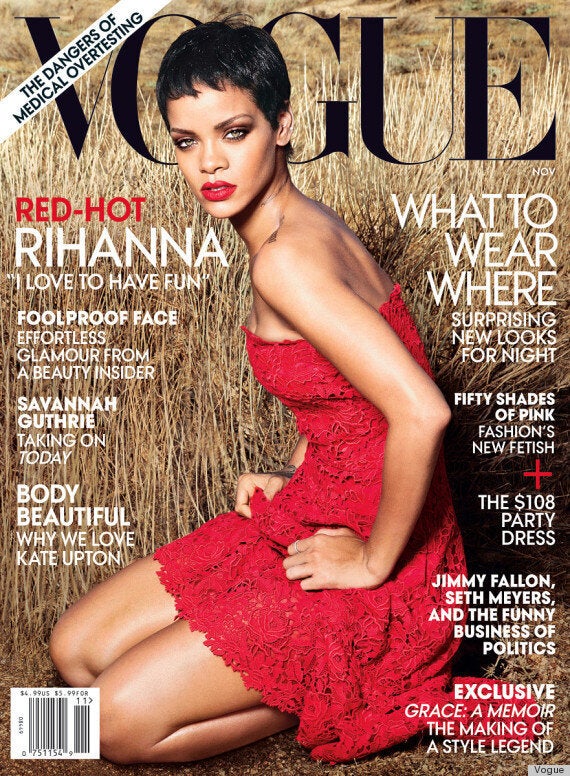 She's always had a unique style: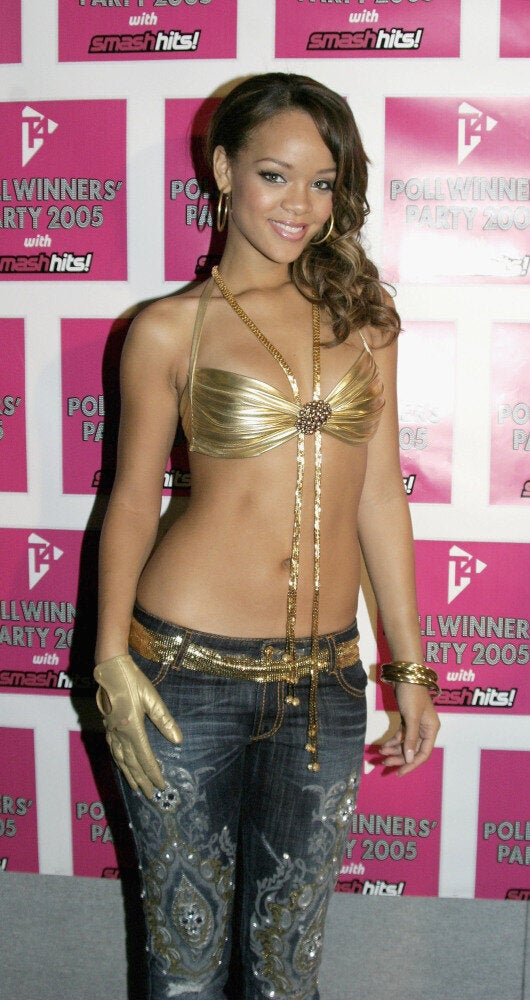 Rihanna's Style Evolution