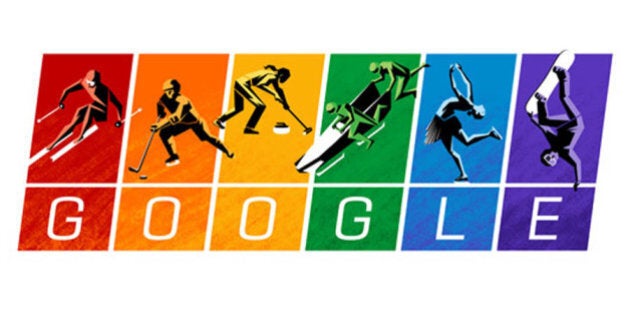 Google chose to stick it to Russia's anti-gay laws on the eve of the Sochi Winter Games by plastering a rainbow sports-themed doodle on homepages around the world.
"The practice of sport is a human right. Every individual must have the possibility of practicing sport, without discrimination of any kind and in the Olympic spirit, which requires mutual understanding with a spirit of friendship, solidarity and fair play."
The search engine giant's new doodle is the latest high-profile swing at the Russia's controversial anti-gay "propaganda" laws, which have garnered considerable international scorn from politicians in the lead up to the Sochi Games.
But not everyone is pleased with the focus on politics over athleticism.
"Have the courage to address your disagreements in a peaceful direct political dialogue and not on the backs of the athletes," Bach urged to a crowd that included Russian President Vladimir Putin.