Remember the good old days when Valentine's Day meant nothing more than giving out cute little cards to everyone in your elementary school class?
Well, copywriter (and perhaps closeted artist?) Carla Bragagnini is taking us back to our childhood with her Vancouver-themed cards — and they're rather adorable.
"There are so many online cards out there, but there is something really nice about physically handing out cards, especially on Valentine's Day," said Bragagnini in a press release.
"Vancouverites have a good sense of humour; we don't take ourselves very seriously. Even though our population is pretty diverse, we have all these inside jokes that bring us together as a city. I wanted to make a set of fun Valentine's Day cards that played off of that."
If a cute cartoon take on Wreck Beach paired with the words, "Baby, I'd be a wreck without you," doesn't make your lover blush, maybe, "Our love feels so organic," will do the trick?
Check out Bragagnini's other cards below: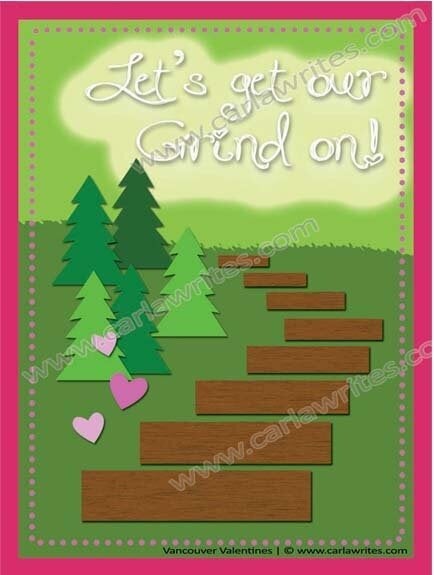 Vancouver-Themed Valentine's Day Cards
Like this article? Follow our Facebook page

Or follow us on Twitter