Drivers in Victoria have yet another reason to leave their mobile devices and other distractions out of their hands. Police will be riding on buses to spy on offenders through the windows.
Traffic officers will be assigned to two BC Transit bus routes in the city and looking for distracted drivers from the buses, Victoria police announced on Thursday. The officers will call ahead to colleagues to pull over any violators.
Two weeks ago, Victoria plainclothes officers stood on medians to spot violations. Last year, they were dressed as construction flag people.
"It's important for drivers, pedestrians and cyclists to know that we use a variety of techniques to ensure safety on our roads," said Sgt. Glen Shiels in a news release. "We are out to increase safety on our roads and you can expect us."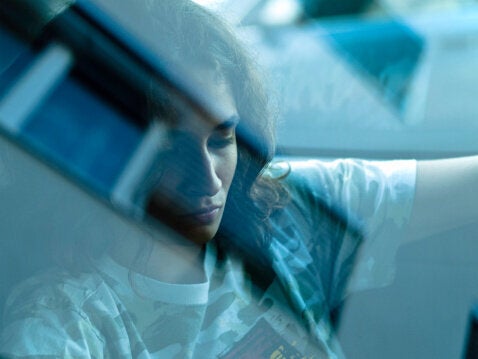 LOOK: Common Distracted Driving Violations