BULENT KILIC via Getty Images
Many around the world breathed a sigh of relief when Turkish authorities foiled a Ukrainian man who allegedly tried to hijack a plane and ordered it to Sochi during the Olympic opening ceremony on Friday night.
According to reports, the man may have been intoxicated and said there was a bomb aboard the plane. Authorities subdued him and found no explosives.
Photos also soon emerged of the man who was allegedly responsible. His choice in clothing, a Montreal Canadiens jersey with the number 11, raised some eyebrows in Canada.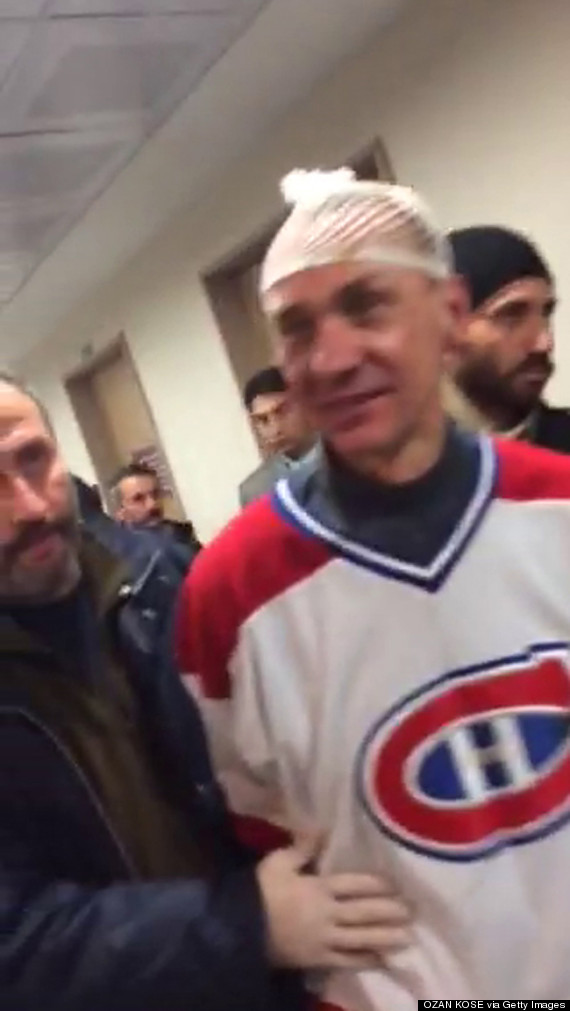 The hijacker, identified by some outlets as Artem Hozlov, is not believed to have links to any terror organizations, but Turkish authorities said Saturday he was pushing for the release of Ukrainian anti-government protesters. It is not known if he has any links to Canada or the Montreal Canadiens.
Of course, the news did inspire a few hockey-related barbs on Twitter:
A Ukrainian man tried to hijack a plane and take it to Sochi, while wearing a Montreal Canadiens jersey. Seriously. Habs fans are the worst.

— Gordon Fall (@gord93) February 7, 2014
The plane hijacker in the Canadiens jersey was wearing #11 so has anyone actually seen Scott Gomez recently?

— Matt Johnson (@twoeightnine) February 8, 2014
Alleged plane hijacker taken into custody, wearing Habs jersey. Draw your own conclusions. pic.twitter.com/iEc4mrCt9d

— Scott Stinson (@scott_stinson) February 8, 2014
A number of notable Montreal Canadiens have won the number 11, including long-time former captain Saku Koivu who wore it from 1996-2009. The number 11 is currently being worn by Brendan Gallagher.
Also on HuffPost
Best Photos From Sochi 2014